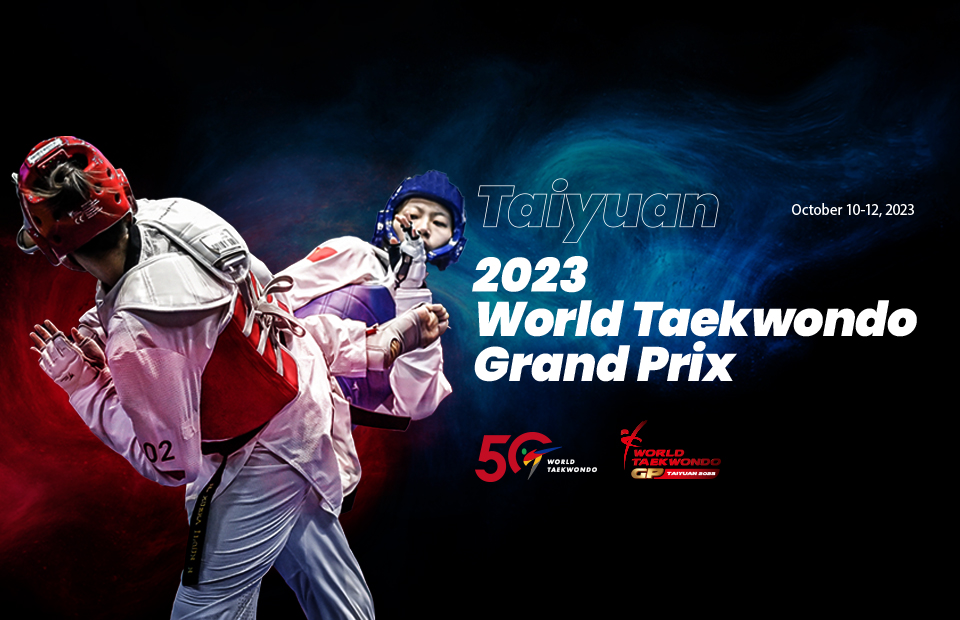 As the 2024 Summer Olympic Games accelerate over the horizon, the World Taekwondo Grand Prix competition in Taiyuan, China, offers the sport's finest fighters critical ranking points on the path to Paris.
An elite, invitation-only series, the Grand Prix returns to China – a powerhouse in the sport - for the first time in almost a decade. The last GP in the country was held in Suzhou in 2014. China has innovated and hosted another elite competitive series, the Grand Slam, usually held at year's end in Wuxi.
While the game's top guns will want to showcase their dominance in Taiyuan, the close-to-Paris timing puts pressure on those fighters at the lower end of the tables. If they are unable to qualify for Paris via ranking points, they will have to fight for places in the grueling regional qualification tournaments.
For these reasons, Taiyuan is expected to be the scene of some very intense matches. Many of the game's superstars will be fighting at the top of the competition's eight Olympic weight categories (eight male, eight female).
Contestants include: Tunisia's Tokyo 20202 Silver Medalist Mohamed Jendoubi (M-58kg), Thailand's Tokyo 20202 Gold Medalist Panipak Wongpattanakit (W-49kg), Italy's current World Champion Simone Alessio (M- 80kg) and China's Five-Time GP winner Zhongshi Luo (W-57kg).
One dark horse in the competition will be Mohammad Emami, fighting in the M+80kg category.
Emami, a refugees and IOC scholarship holder, qualified via the recent Muju Taekwondowon 2023 Grand Prix Challenge. The Challenge series offers medalists in the talent pipeline a rare chance to leapfrog up the rankings and compete at the Grand Prix. Though Emami did not win gold or silver in Muju, as the second- and third-placed athletes from his division hailed from the same country, he won his chance.