a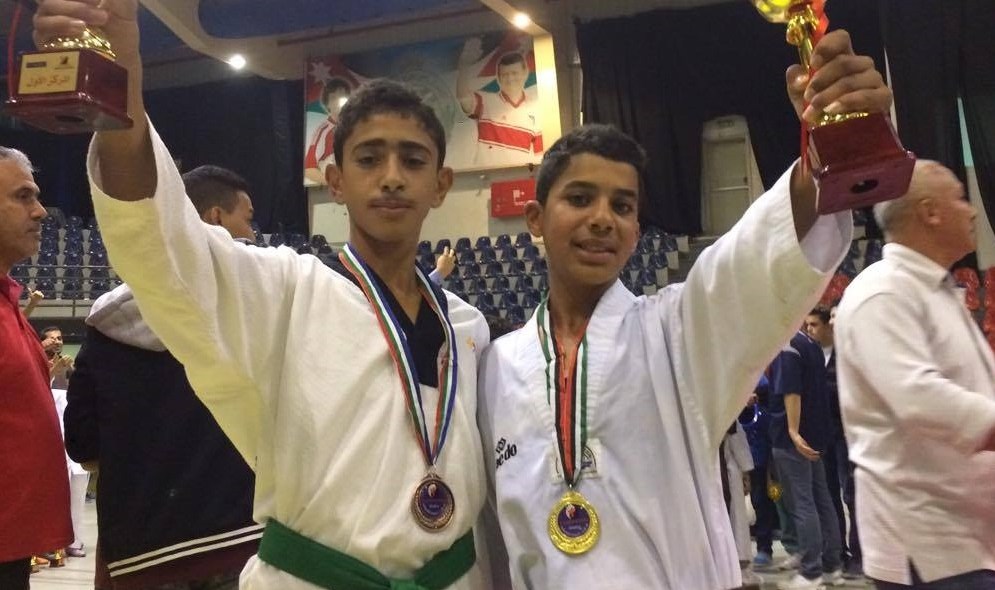 (October 16, 2017) - On October 13, 2017, the Jordan River Taekwondo Championships took place, with many taekwondo players from all over Jordan participating. Among them, two students from THF's Azraq refugee camp academy, Yahya Alqotany and Suliman Alahmad, also competed and won gold and silver medals.
Both academy coaches, coach Asef and coach Yoo, are extremely pleased with how well their students performed and claim that their accomplishment is a testament of how hard they have been training as well as the huge progress they have made. This win will help boost the confidence of the two young refugees and provide them with memories they will never forget.
A trophy ceremony was organised by the Jordan Taekwondo Federation at the end of the competition. Both refugees as well as THF's coach Yoo and coach Asef had the chance to celebrate their victory and meet delegates from the Jordan Taekwondo Federation.
We are delighted to have provided these two refugees with the opportunity to have taken part in such an event. Being able to get out of refugee camps and experience the outside world is extremely important for the development of young individuals and we hope that many more of our academy students will be able to do so in the future.