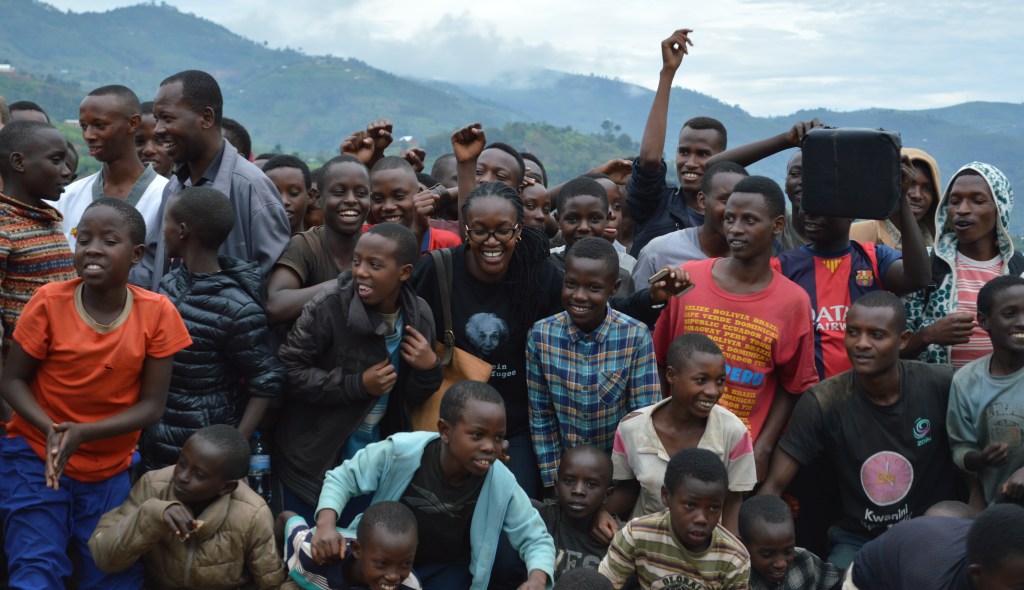 (September 24, 2017) - Since April 2017, the Taekwondo Humanitarian Foundation is running the Kiziba Taekwondo Academy together with the precious help of the Rwanda Taekwondo Federation.
Now active for more than 6 months, the academy is proving to be a big success. Young members of the camp are eager to take on taekwondo as it is one of the few activities on offer at the camp. Currently, there are more than 180 children between 7 and 17 years old attending training sessions which are on offer three times a day at 10AM, 1PM and 3PM.
The camp hosts more than 17'000 refugees from the Democratic Republic of Congo who were forced to flee their country due to war and instability.
Issues such as vulnerability, lack of community and mentoring as well as general concerns associated with being a refugee are addressed at the academy through the practice of a fun physical activity requiring focus and determination. Both taekwondo coaches teaching at the camp not only help empower young refugees, and especially girls, by offering them key self-defence skills but also teach them key core Olympic and taekwondo values such as hard work, self-respect, respect of others and fair play.
Lady Mababazi, a young 14-year-old girl living the camp, is an example of how THF's Kiziba Taekwondo Academy is impacting the lives of the camp's residents. Now in her final years of primary school, she had never practiced any sport before taking on taekwondo in April when the academy opened. Lady claims to greatly appreciate the martial art and states that it has provided her with hope for a better future, protection from sexual abuse as well as improving her relationships with classmates. The young girl hopes to be able to continue practicing taekwondo for as long as possible and one day maybe even compete at the Olympics.
The Kiziba academy is now arriving towards the end of its pilot phase and seems on course to continue helping refugees in Rwanda for the coming years. Plans are also in place to extend activities to the Mahama refugee camp, also located in Rwanda.