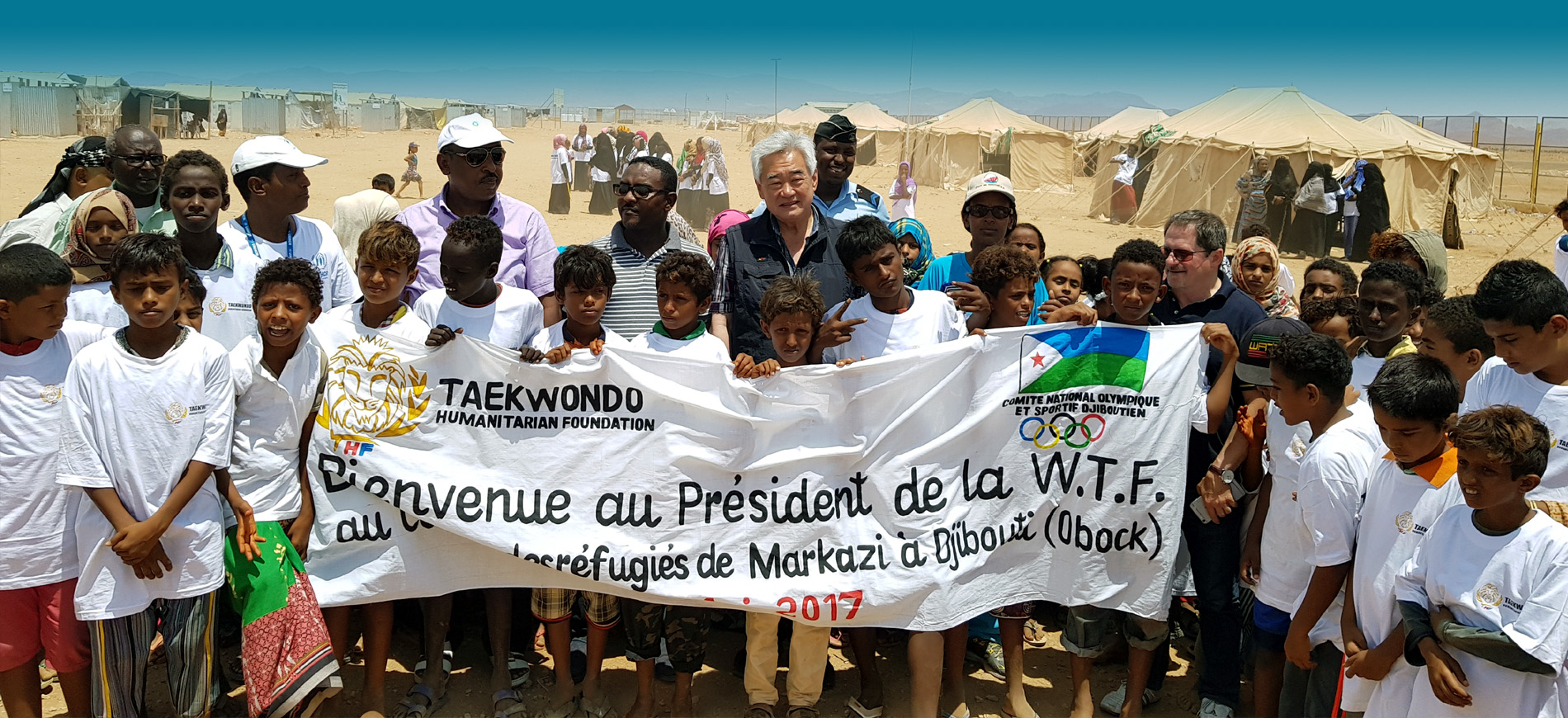 DJIBOUTI CITY, Djibouti (May 12, 2017) - WTF President Chungwon Choue visited the Markazi Refugee Camp in Obock, Djibouti on May 12 on a reconnaissance to see how taekwondo can assist the 1,500 Yemenese refugees resident there.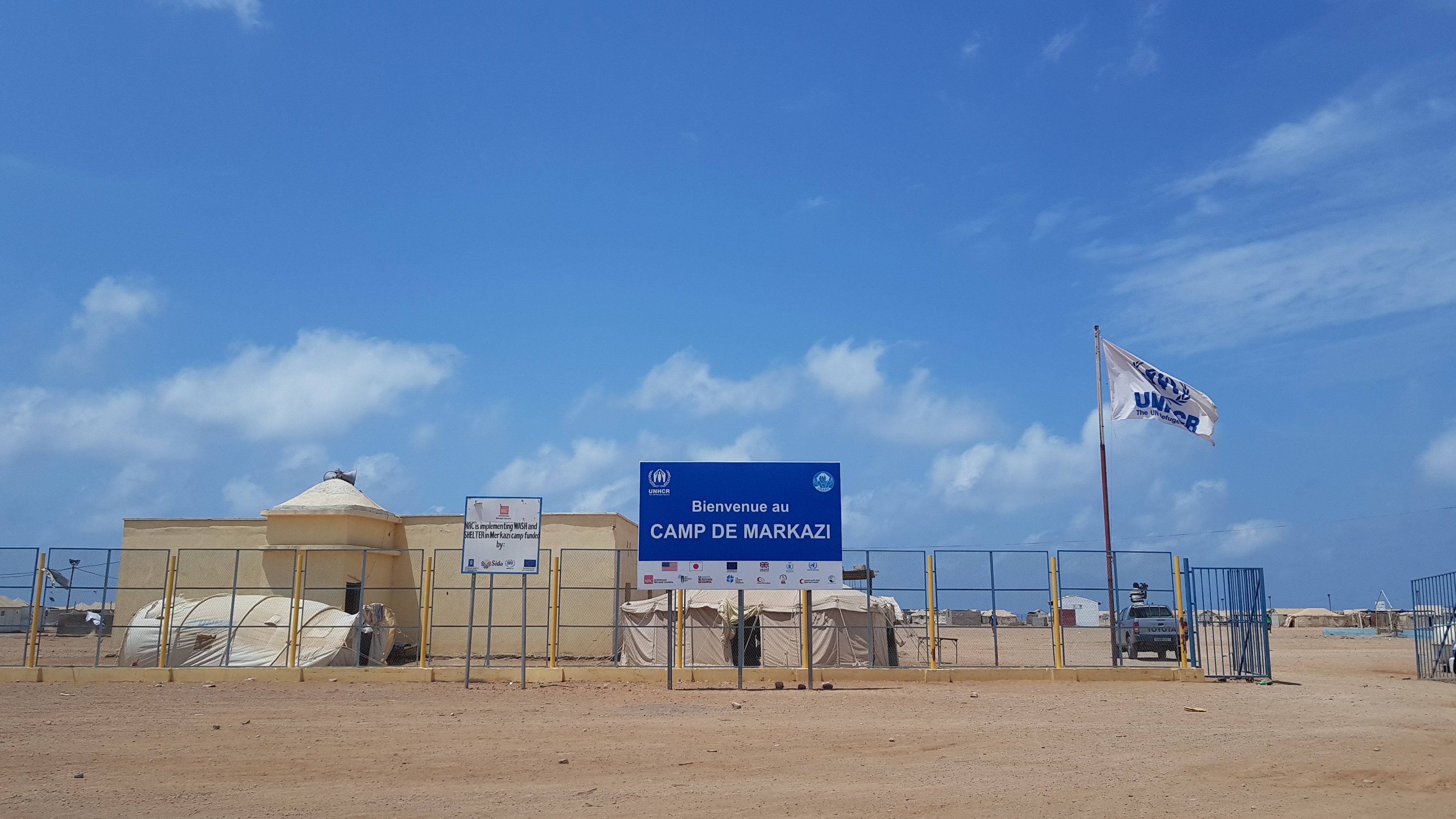 He was accompanied by Fardouza Moussa, President of the Djibouti Taekwondo Federation, Ahmed Ali Mohamed, Vice President of the Regional Council of Obock and Roger Piarulli, Director General of the WTF on this visit to the camp.
"We are thankful to the WTF for its wonderful activities helping refugees," said Abdul-Razack Ishak, UNHCR Senior Field Assistant in Markazi. "The weather is getting hot here and it would be great if we could have indoor facilities where kids can learn and play sports."
"I thank you all for your warm hospitality and I am committed to supporting young refugees in this camp, in close cooperation with the Djibouti Taekwondo Federation," Choue said. "We will provide an indoor sport facility at this camp so that children here can take part in taekwondo activities under comfortable conditions."
Choue noted that taekwondo is popular in Yemen and suggested that Yemenese talent produced in the camp should aim high and dream Olympic dreams.
The global taekwondo family has been working to empower refugees with taekwondo since 2015. The main vehicle for this activity is the Lausanne-based Taekwondo Humanitarian Foundation, or THF, which has been offering programs for Syrian refugees in Jordan and Turkey, and for persons displaced by earthquake in Nepal. Choue doubles as president of both the WTF and the THF.
In order to deliver effective and sustainable taekwondo programs, three parties - the Djibouti National Olympic Committee represented by Aicha Ali, IOC Member and President of Djibouti National Olympic Committee; the Djibouti Taekwondo Federation represented by President Fardouza Moussa; and the WTF-THF represented by Choue - signed an MOU jointly committed to empowering young refugees in Djibouti.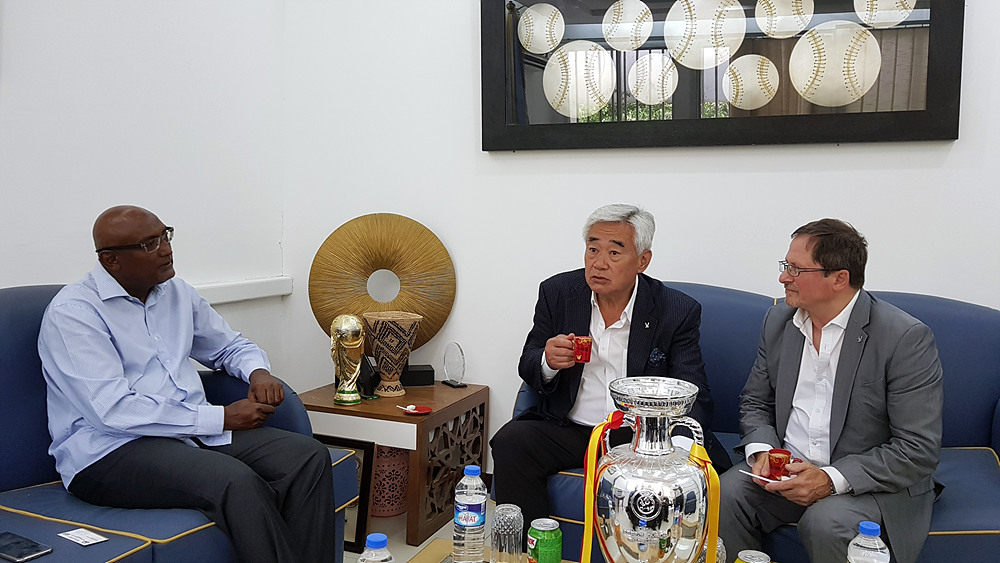 After visiting the camp, Choue watched a demonstration performed by the members of the Djibouti Taekwondo Federation.
Choue said he was truly impressed by the passion of the taekwondo practitioners, and promised to send instructors to Djibouti to further develop taekwondo programs in the nation.
During his trip, Choue also paid a courtesy call on Hassan Mohamed Kamil, Secretary of State for Youth and Sports, to discuss the development plans of taekwondo in Djibouti. Kamil asked for cooperation from the WTF in ensuring access to women and less-privileged people, and to send qualified instructors to Djibouti. Choue committed to continued and sustainable supportive programs, and also proposed that taekwondo should be adopted in elementary school programs, given the educational value of taekwondo for the young.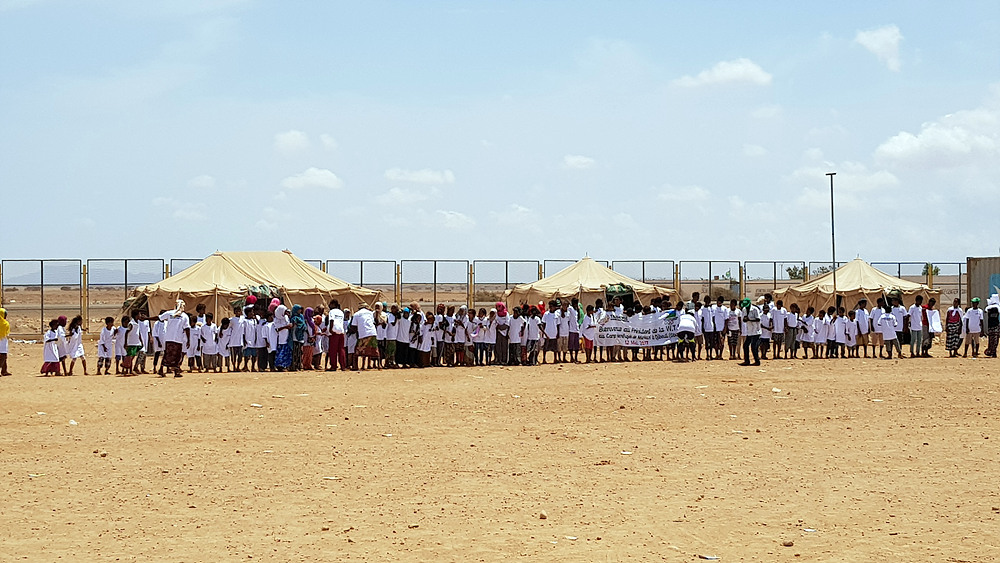 Click here to support the launch of a humanitarian project for refugees in Djibouti.