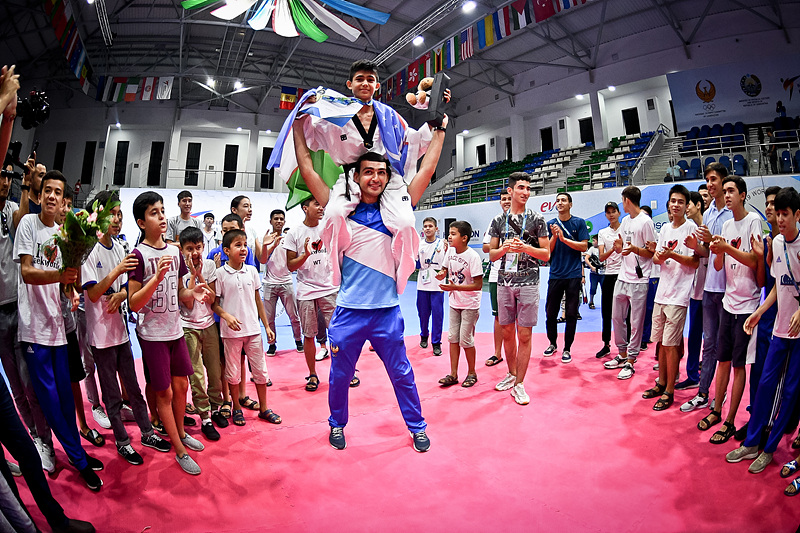 TASHKENT, Uzbekistan (August 21, 2019) - There are few better feelings in sport than winning gold in front of a home crowd.
For many athletes, they might go their whole careers without having the opportunity to achieve it.
But for Uzbekistan's Zafarbek Karimov, at just 14 years of age, he's already been able to experience that unrivalled feeling.
Karimov sent the home crowd into raptures when he won Uzbekistan's first gold medal at the Tashkent 2019 World Taekwondo Cadet Championships.
In an impressively fierce battle against Iran's Amirhossein Norouzi in the men's -41kg final, Karimov was victorious, beating his competitor with an imposing final score of 31-11.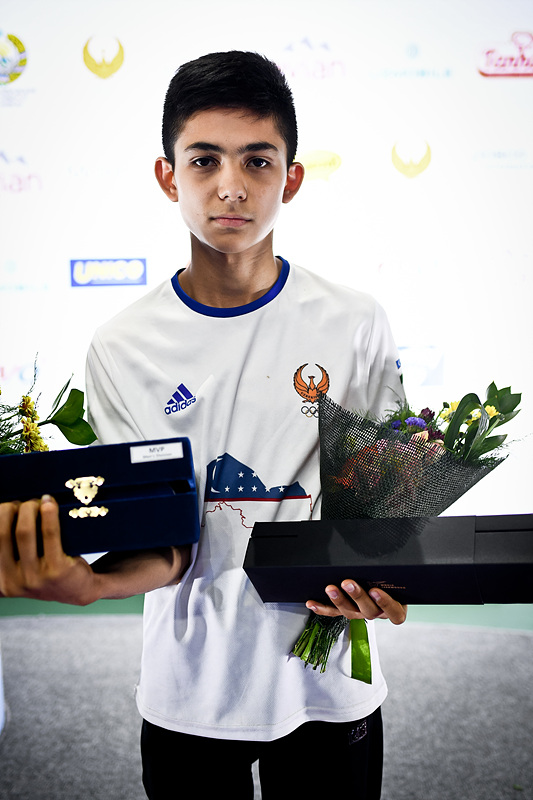 The gold medal, the highlight of his taekwondo career to date, was the outcome of six years of dedication to the sport which sees the young fighter train up to six times a week, for four to five hours a day.
In an interview with the athlete, he stated that his favorite thing about the sport is the self-discipline and tactics involved in the match. He was first introduced to taekwondo through classes at school. "My brother used to go there," he said. "So I followed him and started practicing, then I won the school competitions and started liking it more."
On top of this outstanding result in the heart of the Uzbekistan capital, Karimov was awarded the Most Valuable Player award for this Cadet Championships.
"I feel great, I never thought I would get the MVP award, as my aim was to just get a gold medal, but when I received the MVP, I was very happy."
"I have never participated in Asian or World Champs only participated at G Ranked events like Korea Open 2018 and Fujairah Open 2019 where I got gold medals. Of course, World Champs is a very different feeling."
Karimov stated that his family watched all the action live at home and cried with happiness for the young athlete's first gold medal in an international tournament.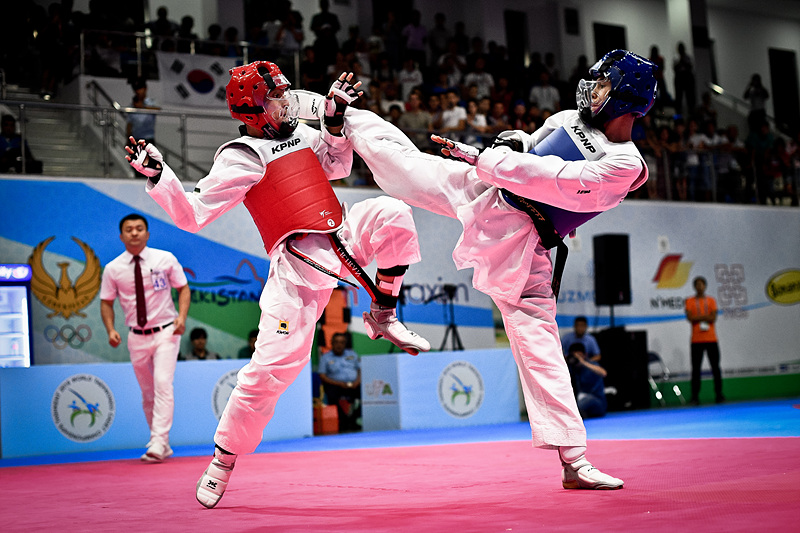 "I was very scared when I had my first match and from the second match onwards I found strength and started believing in myself."
When it comes to inspiring figures in the taekwondo community, Karimov said his favourite athletes include Incheon Asian Games winner, Jasur Baykuziev, and Olympic taekwondo heavyweight, Dmitriy Shokin. After taking up taekwondo at a similar age to Karimov, Shokin's taekwondo journey and achievement in the 2016 Olympic Games and the Asian championships, makes for a great role model to aspire to.
Also, watching the young cadet's performance on Friday was the Minister of Physical Culture and Sports of Uzbekistan, Dilmurad Nabiev, who presented Karimov with the gold medal at the Awarding Ceremony.
So, what is next for the young inspiring athlete?
In the next coming months, Karimov hopes to get into juniors' national team and win gold at the World Junior Championships and Youth Olympic Games. But his lifetime sporting ambition is to match his role models by competing in the senior category, but going that one step further by becoming an Olympic Champion.