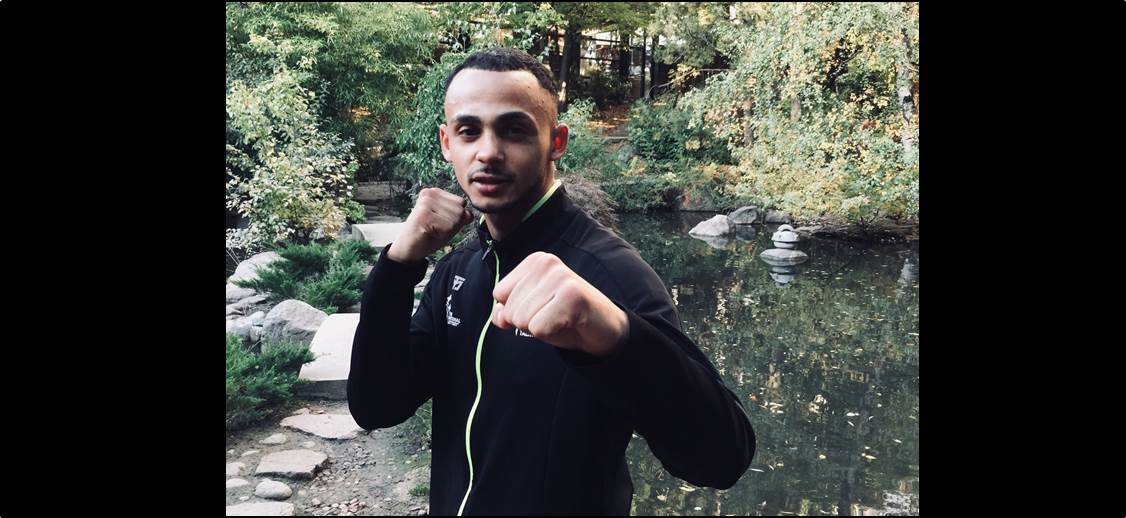 SOFIA, Bulgaria (18 October 2019) – The Sofia, Bulgaria Word Taekwondo Grand Prix, which kicked off today, is expected to be unusually hard-fought: It is the last-but-one edition of the elite-level series to take place before Tokyo 2020.
That means critical ranking points are up for grabs. Still, the Sofia tourney – headlined "Best of the Beasts" – has much to live up to, given that the previous edition of the championships, held in Chiba, Japan, featured a truly remarkable quality of combat.
Chiba got off to flying start with three superb finals on Day 1. The first bout saw a dull fight ignite with a change of fortune marked by – literally - a last-second kick. The third bout saw two of the sport's biggest rivals go head-to-head in a battle that went down to golden round.
But it was the second bout that everyone was talking about.
Soaring kicks, soaring scores
In it, Iran's Mirhashem Hosseini took on Great Britain's Christian McNeish for the gold in the Men's -68kg category. It would prove to be a high-energy, high-kicking, high-scoring super match.
The Brit scored first with a body kick as the Iranian advanced, sounding his war cry. Then Hosseini landed a head kick on the counter, felling McNeish and going 4-2 up. McNeish landed his own head kick but fell, bringing the score to 6-6.More head kicks! More falls! More action - and Round 1 ended 11-9 to McNeish.
Round 2 saw intense clinch work with both seeking to land close-in head kicks. The Brit took a 13-9 advantage before the Iranian fell after a punch to the jaw. After a video replay, the board was adjusted to 10-13. In intense action, the scores evened at 13-13, then McNeish finished the round 15-14 up.
In the third – despite their phenomenal work rate – both athletes were still alive with energy. Both landed head kicks; the board rang up 19-19. Another accidental punch to Hosseini's face saw the referee flash his red card as the Iranian struggled to rise. The score was now 20-19 to the Iranian. With one minute left, Hosseini engaged top
gear.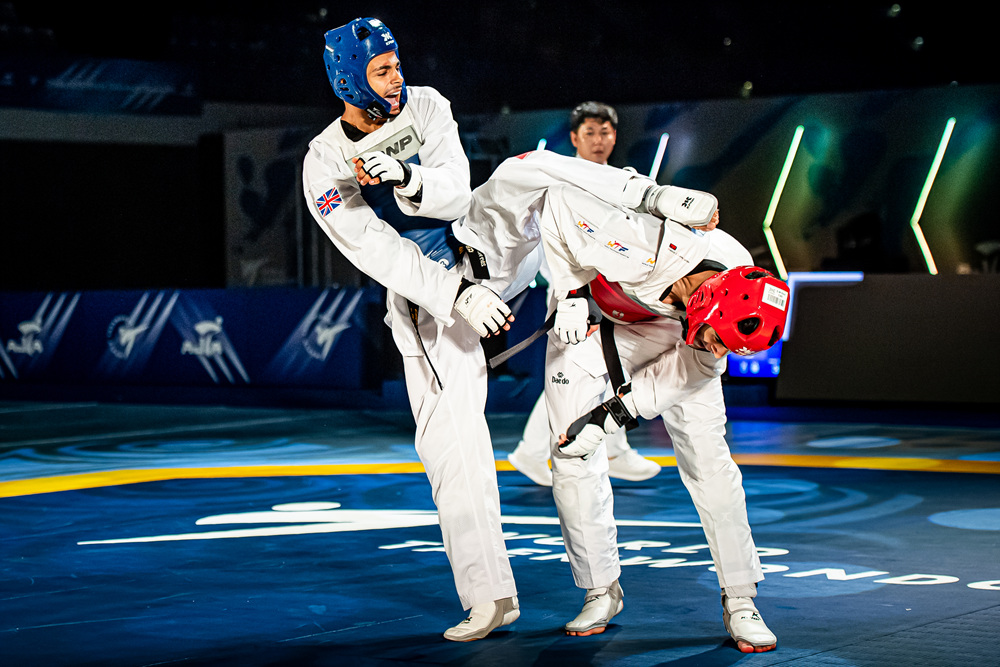 In whirlwind combat, Hosseini went to 25-20, then 27-20, then 31-20 thanks to both head kicks and falls by McNeish. With 25 seconds left, the British coach called a video replay. Denied. McNeish was finally looking tired; he tried a flying kick but fell
It ended with gold for Hosseini with a tremendous 36-20 victory – but it had been an epic fight.
Fighting in the blood
The British fighter was not disappointed.
"I am happy with how the day went, I had some good fights, and I improved over my previous performance at GPs and at the Worlds," McNeish said. "I am definitely happy with how it has gone and I hope to continue to improve on my performance."
So what went wrong in Round 3?
"I started giving him too many points," McNeish admitted. "I would not say I gassed out - I lost my composure a bit. That is why I opened up."
Still, McNeish has plenty of opportunities ahead. Aged 22, from Plaistow, London, he has battle in the blood: His father was a kickboxer - the sport his son played until switching to Olympic taekwondo in 2013.
"I was from kickboxing, which is the same sort of thing [to taekwondo]," he said. The transition from one combat sport to another was not a great challenge: "My persona is I adapt well, I am good at learning."
Under the tutelage of Team GB's coaching and conditioning staff in Manchester, McNeish has been racking up the wins. His trophy cabinet contains, among other metalwork, a Youth Olympics gold from Nanjing in 2014, a Grand Prix bronze from Moscow in 2017, a European Championships gold from Kazan in 2018; and now a Grand Prix silver from Chiba in 2019.
As the Chiba final demonstrated, McNeish is an entertaining and versatile fighter.
Versatile, entertaining, confident
Asked to assess his own style, he said: "Obviously leg control - but my favorites are any things that are a bit more erratic and dynamic." On the technique front, his favored blows are all crowd-pleasers: back kicks, double kicks and – very much on show during his Chiba final- high kicks delivered from within the clinch.
Clearly he is at home in both open play and the close-in ruck. "I try to be balanced," he said.
He has also prioritizes stamina – "I push my fitness, so I can push the fight" – which explains the extraordinary work rate that was apparent in his Chiba bouts.
Above all, he is a self-believer. "I rate myself as a fighter and I don't over-rate other fighters," he said. "My dad calls me 'champion.'"
However, while he continues to do battle at the elite end of the game, his track to Tokyo is far from certain: Team mate and current World Champion Bradly Sinden fights in the same weight category.
That presents Team GB selectors with a devilish decision to make ahead of 2020: Only one fighter of each nationality can be represented in each Olympic weight category.
Still, McNeish is a sports fan as well as a sports man. That means - regardless of who gets the nod to represent GB at the Olympics – he will be heading east next summer.
"I will be in Tokyo!" he vowed. "Whether I am competing at the Games or not."
Christian McNeish: At a Glance
Hobby? "Having fun! Taekwondo people can be just stuck within a taekwondo circle. I like to separate it – be happy in taekwondo, being happy outside it. I like being positive and happy with my friends, and listening to music."
Why do you do taekwondo? "It has been in my blood all my life and I like to challenge myself and see what I can do."
Motto: "Be positive everyday, enjoy every day, and hold nothing back. Be yourself!"