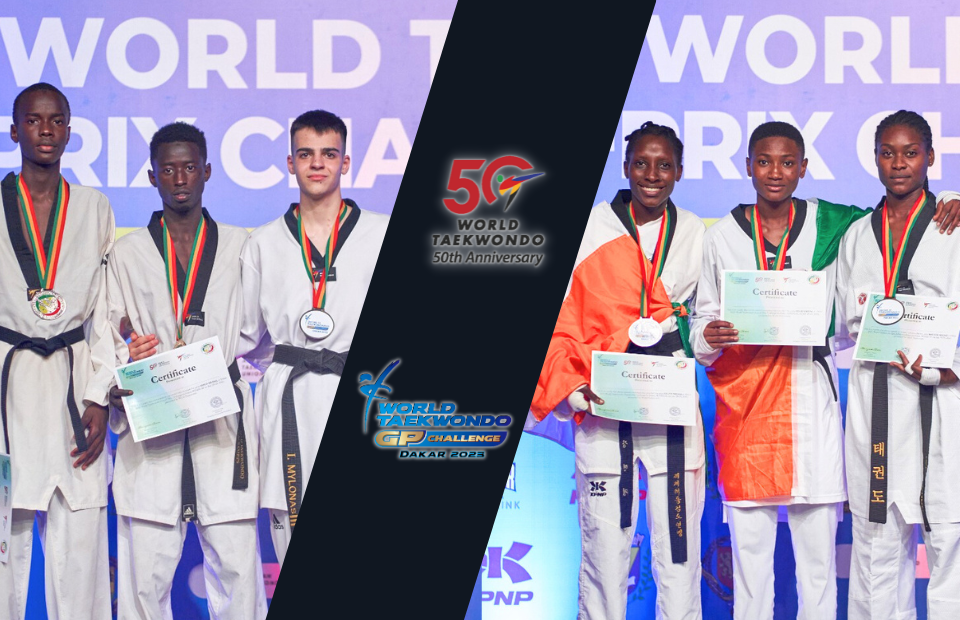 New tournament offers the sport's rising stars the chance to compete with the elite
DAKAR, Senegal (Jul 30, 2023) - After two days of battle in Dakar, Senegal, 16 up-and-coming Taekwondo warriors won tickets to the elite-level Paris 2023 World Taekwondo Grand Prix.
Around 98 athletes who are ranked below 70th (not including 70th) from countries 19 registered for the Dakar 2023 World Taekwondo Grand Prix Challenge which took place on July 28-29. It was the first time ever that the Grand Prix Challenge has taken place in Africa and the third time the event has been held.
The gold and silver medallists from each weight category won a place to compete at the Paris 2023 World Taekwondo Grand Prix in September. In total this equates to 16 athletes – two each from the eight Olympic weight categories (four male, four female) - who will now have a chance to compete against the very best in Paris. Where the gold and silver medallists are from the same nation, the qualification place will go to the next highest placed athlete.
The annual Grand Prix series, inaugurated in 2013, is an invitational tournament that grants the sport's top-ranked players the chance to meet and compete on a regular basis, while winning Olympics ranking points.
The series has been acclaimed for upgrading the overall level of the game, generating explosive player-player rivalries, and increasing media exposure.
This year's Paris Grand Prix is widely seen as a key warm up and precursor to the Paris 2024 Olympic Games.
You can find competition results clicking here.