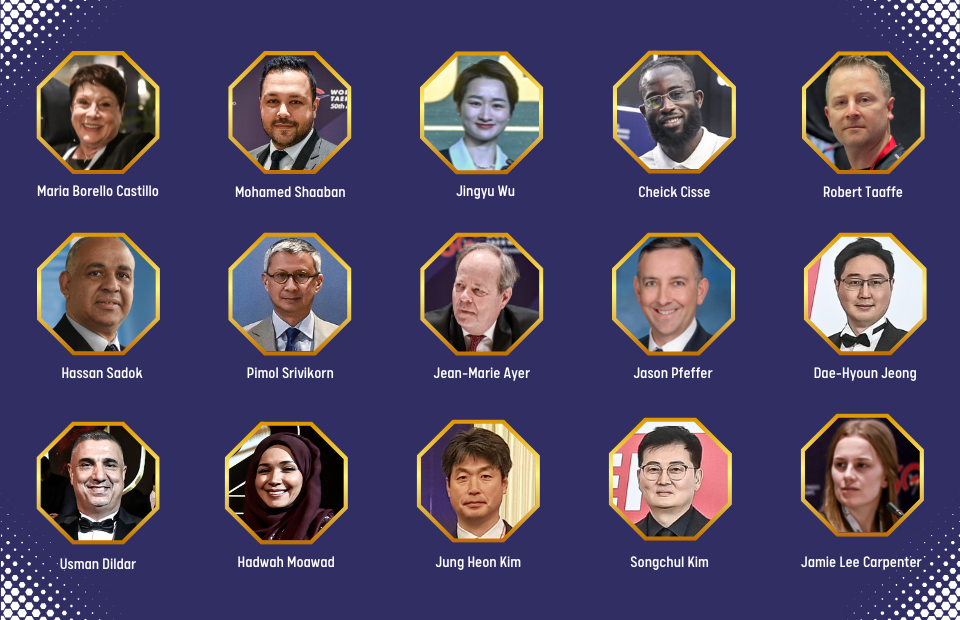 World Taekwondo announced the chairs of its Commissions and Committees with greater women representation than ever before reflecting the federation's commitment to gender equality.
The chairs include a mixture of new appointments and re-appointments with terms running through until the end of Paris 2024 Olympic and Paralympic Games or until the 2025 World Taekwondo General Assembly and World Championships depending on the Commission or Committee.
Of the 29 available positions, 11 are held by women representing 38% and an increase from 34% in the previous terms.
The list of Chairs can be found below (in alphabetical order of the Commissions first then Committees)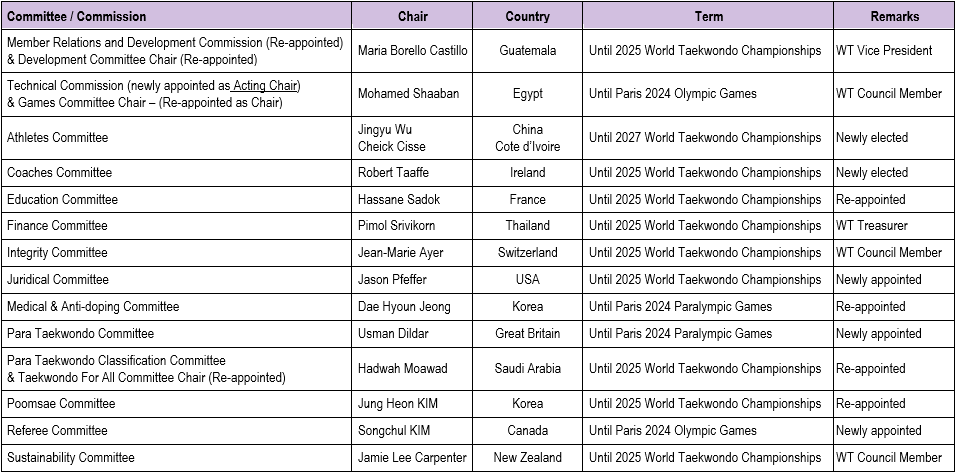 For the full composition of the Commissions/Committees click here.