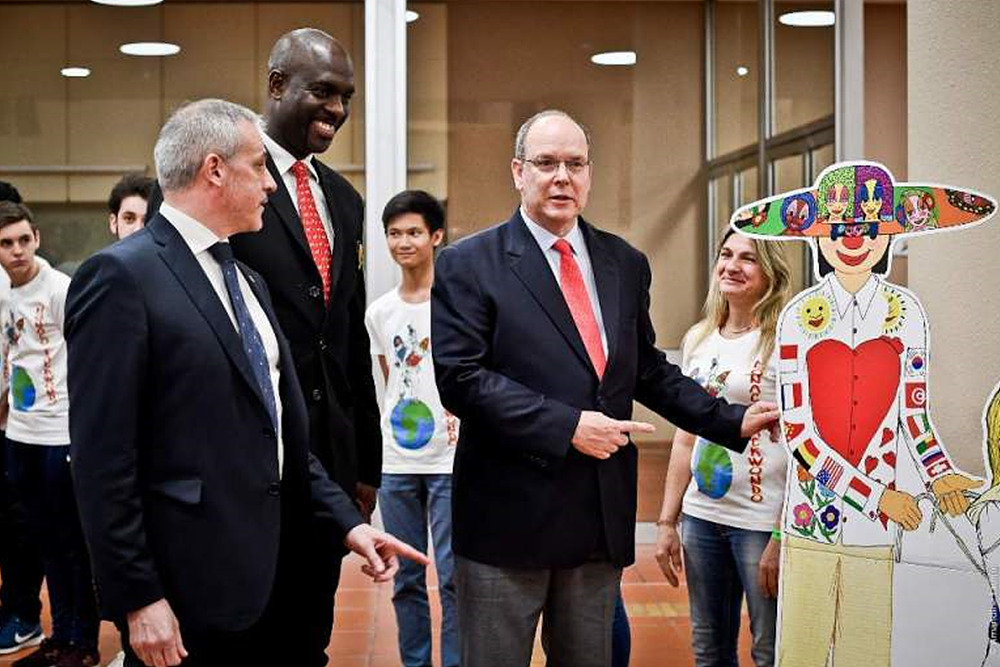 HSH Prince Albert II pointing at Joli Coeur, designed by Angelo Spataro
During the competition, the Monaco Taekwondo Federation organized a promotional event for THF, informing officials and athletes present about the Foundation's activities while volunteers collected signatures for THF's worldwide petition campaign at a booth setup especially for promoting the Foundation.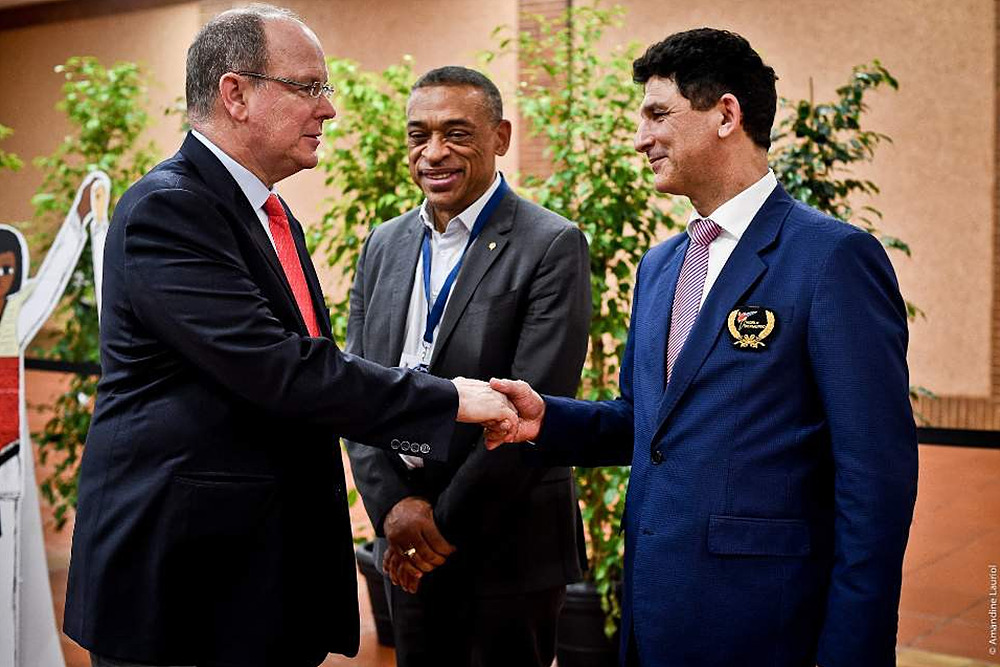 HSH Prince Albert II, Denis Odjo (French Taekwondo Federation President) and Angelo Spataro (Monaco Taekwondo Federation Director General)
The support of Prince Albert II sends a strong message to the global community that THF's work is an initiative worth spreading. Prince Albert II is well-known for his work in the Sport for Peace and Development field, in particular through his role as High Patron of Peace and Sport (

see here

), a neutral international organization founded in 2007. Based in Monaco, Peace and Sport runs different projects worldwide using sport as an instrument for peace. In 2016, THF and Peace and Sport signed a Memorandum of Understanding to join forces in using taekwondo as a fostering tool for peace and social development.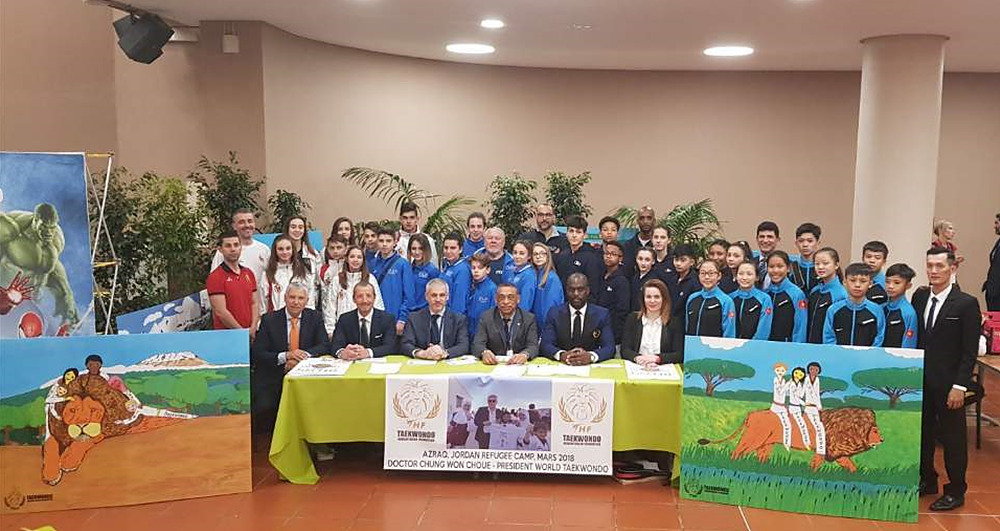 Notable guests at the event included HSH Prince Albert II, Stéphane Mannino, President of Monaco Taekwondo Federation, Angelo Spataro, Director General of Monaco Taekwondo Federation, Denis Odjo, President of French Taekwondo Federation, Pascal Gentil, WT Council Member, and Myriam Baverel, THF Board Member.