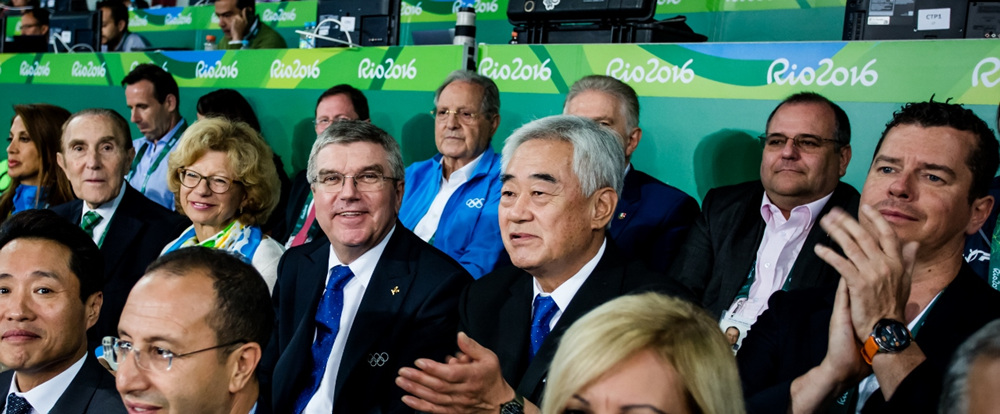 RIO DE JANEIRO, Brazil (August 17, 2016) - IOC President Thomas Bach joined World Taekwodno Federation (WTF) President Chungwon Choue on Wednesday night at the Carioca Arena 3 on the Rio 2016 Barra Olympic Park to watch the gold medal and bronze medal matches of the men's -58kg and women's -49kg weight categories.
During the visit, the IOC President, who was joined by IOC Sports Director Kit McConnell, was treated to some spectacular matches which showcased the very best of the sport and the Olympic values it promotes. WTF President Chungwon Choue said:
"We were honored to welcome the IOC President to our Olympic competition. Taekwondo has been at every Olympic Games since Sydney 2000 and the Olympic Games are the very pinnacle of our sport. We have seen today just how much it means to the athletes to fight for Olympic gold. The crowd has created a wonderful atmosphere and we are looking forward to three more days of thrilling Olympic competition!"