World Taekwondo is delighted to announce that three Taekwondo athletes will compete for the Refugee Olympic Team at the Olympic Games Tokyo 2020.
Kimia Alizadeh Zonouzi (W-57kg), Dina Pouryounes Langeroudi (W-49kg) and Abdullah Sediqi (M-68kg) have been selected for the Refugee Olympic Team based on sport performance, confirmed refugee status and balanced representation across sports regions and genders. The full composition of the Refugee Olympic Team was approved by the IOC Executive Board during their meeting on Tuesday.
Their inclusion in the Refugee Team for Tokyo 2020 means that Taekwondo is the third most represented sport in the Team after athletics and judo.
World Taekwondo President Chungwon Choue said:
"We are extremely proud that Kimia, Dina and Abdullah have been selected to compete for the Refugee Olympic Team at Tokyo 2020. Each of them are exceptionally gifted athletes and will have every chance of making history as the first refugee athlete to win an Olympic medal.
"We have no doubt that their performances at Tokyo 2020 will inspire millions of people around the world and help to generate greater awareness of the refugee crisis our world faces. At World Taekwondo we believe strongly in sport's capacity to empower people and motivate social change. We commend the IOC for the work they are doing in supporting refugee athletes and we will continue to do the same through our events and humanitarian initiatives."
World Taekwondo has demonstrated a long-term commitment to supporting refugee athletes. Refugee athletes compete at World Taekwondo events and through the Taekwondo Humanitarian Foundation (THF) refugees and displaced persons have received Taekwondo coaching.
During the ongoing pandemic, World Taekwondo has engaged with athletes and families, as well as with refugees, on maintaining active lifestyles through online competitions. This month, World Taekwondo will organise its Online WT Poomsae Challenge II, with the participation of around 400 cadets and families from around the world, including 12 refugees.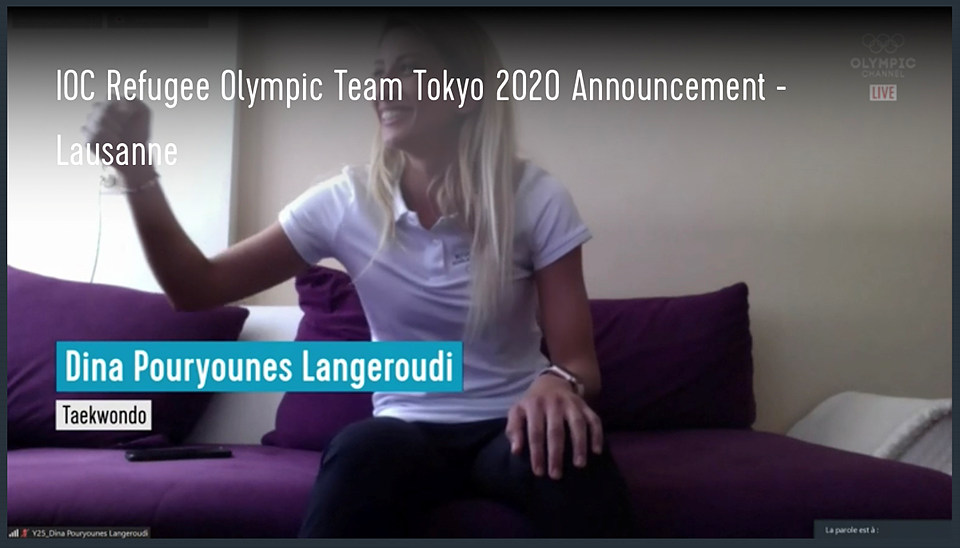 Clikc here to read the announcement of IOC Refugee Olympic Team