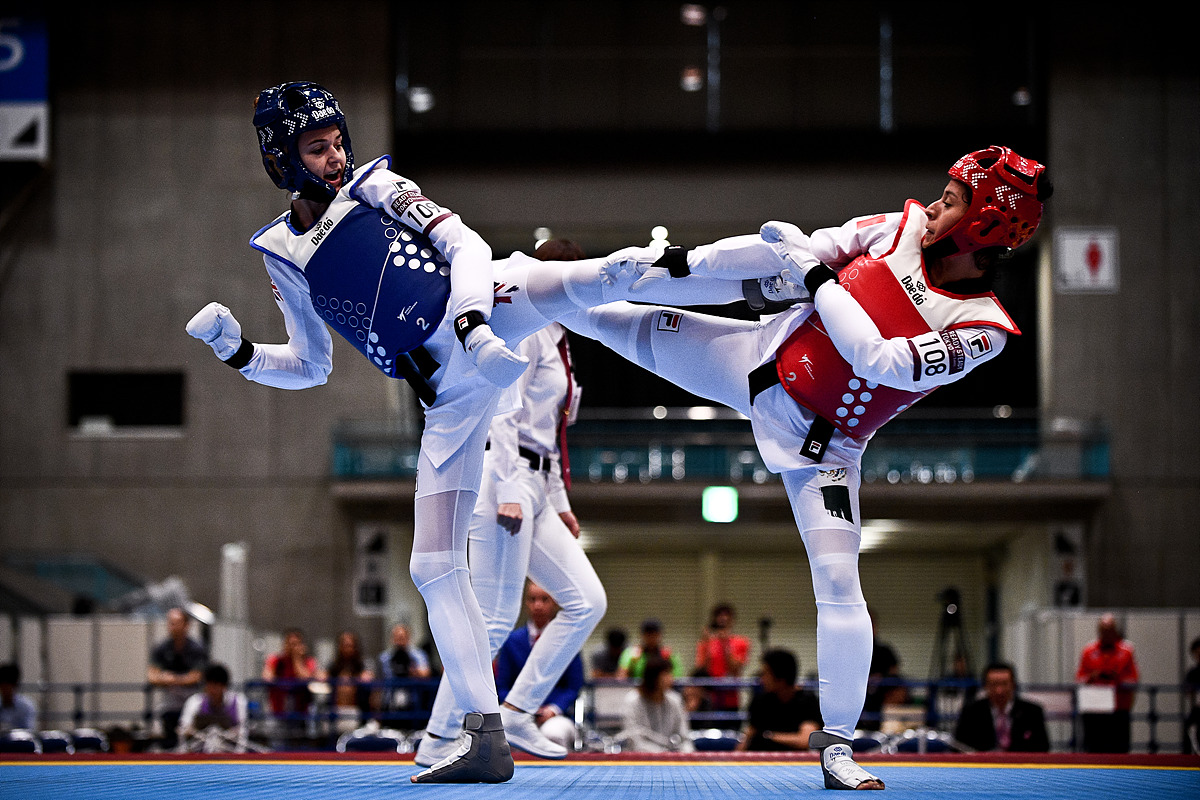 CHIBA, Japan
(27 September 2019) - World Taekwondo today completed the first day of a two-day test event, in Chiba, Japan as they trialled a series of innovations that will be showcased at Tokyo 2020 when the world's best athletes come together to compete for Olympic and Paralympic glory.
Kyorugi athletes competed in the men's -58kg and women's -49kg categories wearing the brand new, high-tech uniforms which it is hoped will be used during the Olympic Games for the first time.
The uniform was developed following interviews with athletes and meetings of the Technical & Development Committee and Athletes Committee during the 2018 and 2019 Grand Prix Series and Manchester 2019 World Taekwondo Championships. The uniforms were presented at the showcase at the World Championships in May, and brought life and energy into the sport. The new competition uniforms which attach to the arm and shin guard have been designed to be more practical for athletes and more fan and media-friendly.The Moscow Extraordinary Council Meeting in December will decide if the new uniform is to be used at the Tokyo 2020 Olympic Games. If the uniform is adopted, the existing dobok will still be used in Kyorugi and Poomsae.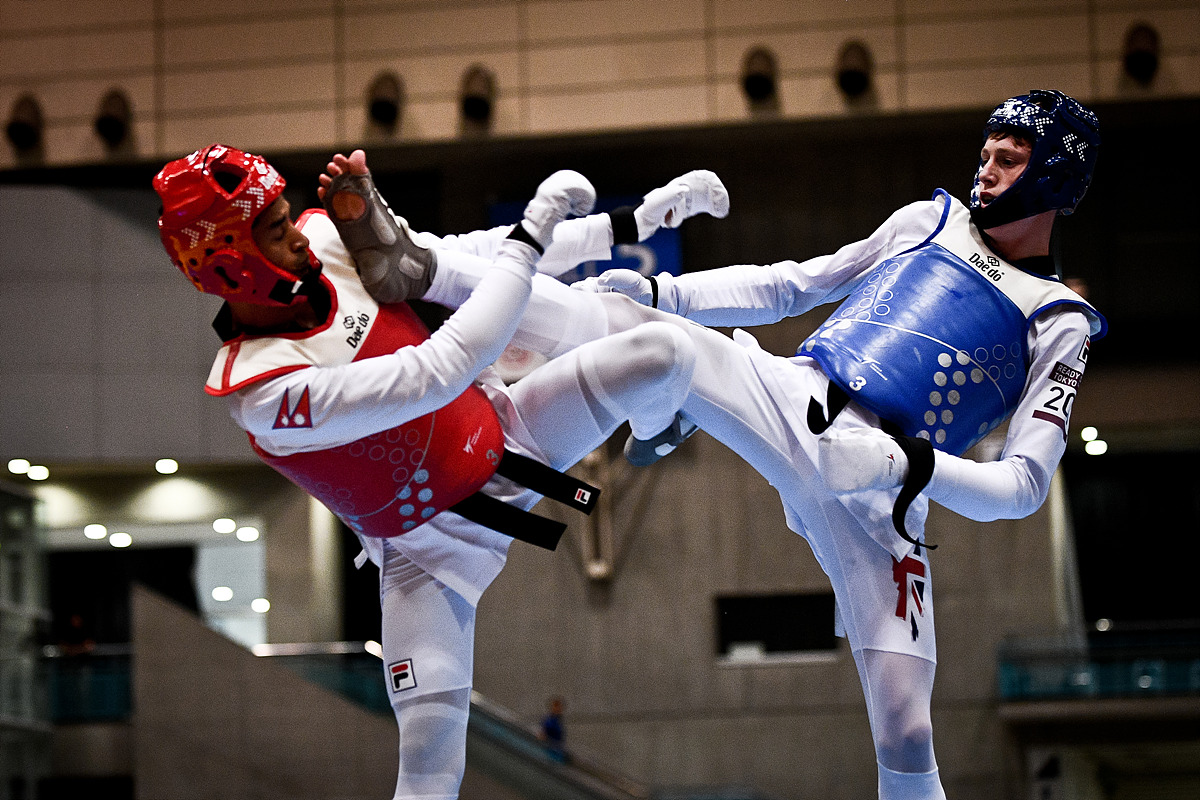 One innovation that was not tested during the test event but that will be used at Tokyo 2020 was the 4D cameras that have become a key feature of major World Taekwondo events. The 4D cameras provide 360 degree, "Matrix-style" broadcasts of the action. The cameras not only showcase the spectacular acrobatic techniques of the elite taekwondo fighters for fight fans, they also provide ultra-accurate video replays for referees at the edge of the field of play.
World Taekwondo President, Chungwon Choue said:
"Today's test event was a great success and only heightens our excitement for Tokyo 2020. Tokyo 2020 will be a historic first as it is the first time ever that para taekwondo has been included in the Paralympic Games. We have now completed the test event for our Olympic taekwondo competition and tomorrow our focus shifts to our Paralympic taekwondo competition.
"Today we trialed the new taekwondo uniforms for fight competition which maintain our tradition of white taekwondo uniform but also use new technologies to make them better for athletes and fans. The 4D cameras will also provide fans around the world with a viewing experience like never before ensuring it is a Games they never forget."