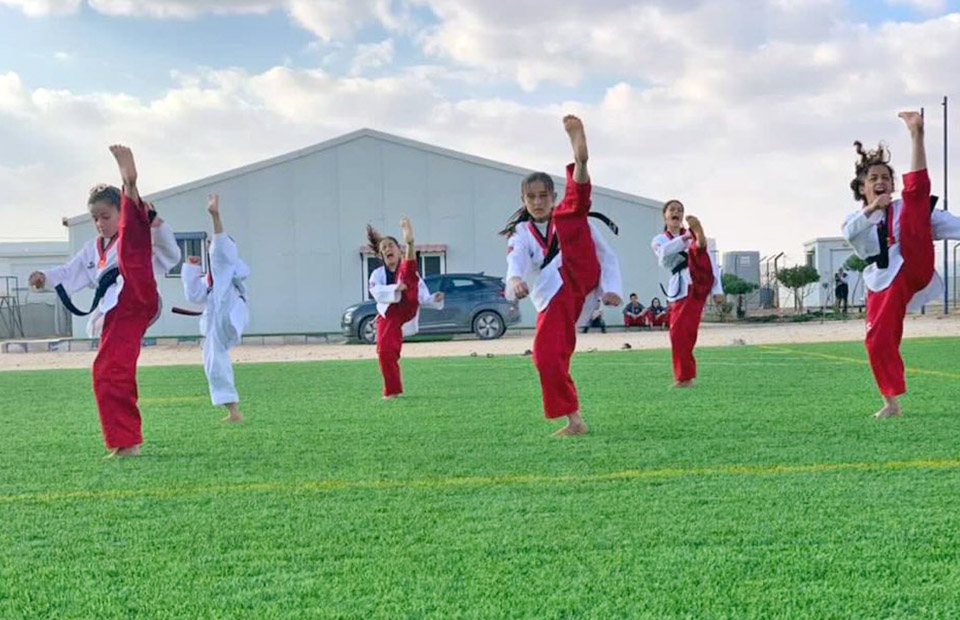 World Taekwondo and the Taekwondo Humanitarian Foundation (THF) today reinforced their commitment to ensuring equal opportunities for women and men and using Taekwondo as a tool for women's empowerment.
Both organisations are targeting achieving full gender equality and empowering women and girls as per United Nations Sustainable Development Goals 5.
To mark International Women's Day, the THF released a video of IOC Refugee Scholarship holder from Afghanistan, Marzieh Hamidi, who currently lives in Paris and is training to compete at the Olympic Games Paris 2024. Hamidi speaks of the challenges and harmful stereotypes women face across different societies but encourages women to fight for what they want to achieve.
Taekwondo has achieved gender equality at the Olympic Games and at its major events and was the first sport to have 50:50 male and female referees at the Olympic Games Rio 2016. World Taekwondo is also working to increase women's representation on Executive Council within the sport and has hosted two Gender Equity and Women Leadership Forums to identify a clearer pathway for women in the sport.
The THF is also taking steps towards equal participation of girls and boys among its projects across seven countries. Currently, 37% of the participants in THF projects are girls. At the THF project in the Azraq camp in Jordan, the number of girls has increased by over 30% since 2020 reflecting the growing popularity among both genders. Girls taking part in the programme have reported feeling stronger and more confident. There are also now XX black belts held by girls in the camp. Next year, the THF is planning to hire a female coach in Azraq camp in order to encourage even more girls to attend the programme.