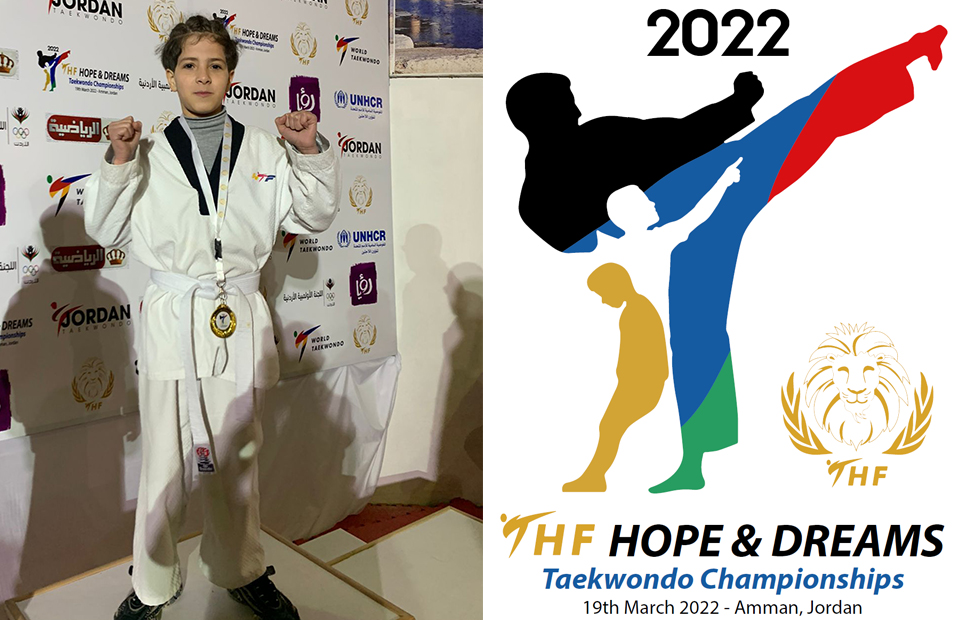 AMMAN, Jordan (Mar 19, 2022) - The inaugural 'Hope and Dreams' Taekwondo Championships concluded on Saturday evening.
The event was held at the Prince Rashid Bin Al-Hassan Hall in Al-Hussein Youth City, Jordan, and was organized by the Humanitarian Taekwondo Foundation (THF) in cooperation with the Jordanian Taekwondo Federation.
More than 200 athletes participated from the Azraq and Zaatari refugee camps, as well as refugees training in clubs around Jordan. The Tokyo Olympics mats were used for the championships.
The tournament aimed to provide refugee players with a tournament held outside their camps. It contributed to enhancing the humanitarian concept of sport and its role in refining the talents of young people, empowering them in their communities, and investing their energies for the better.
"This was a task assigned by World Taekwondo (WT) and THF Chairman Chungwon Choue," said WT Council Member and THF Executive Board Maher Magableh. "This represents athletes' hopes of becoming effective members of their new societies, and their dreams of becoming champions."