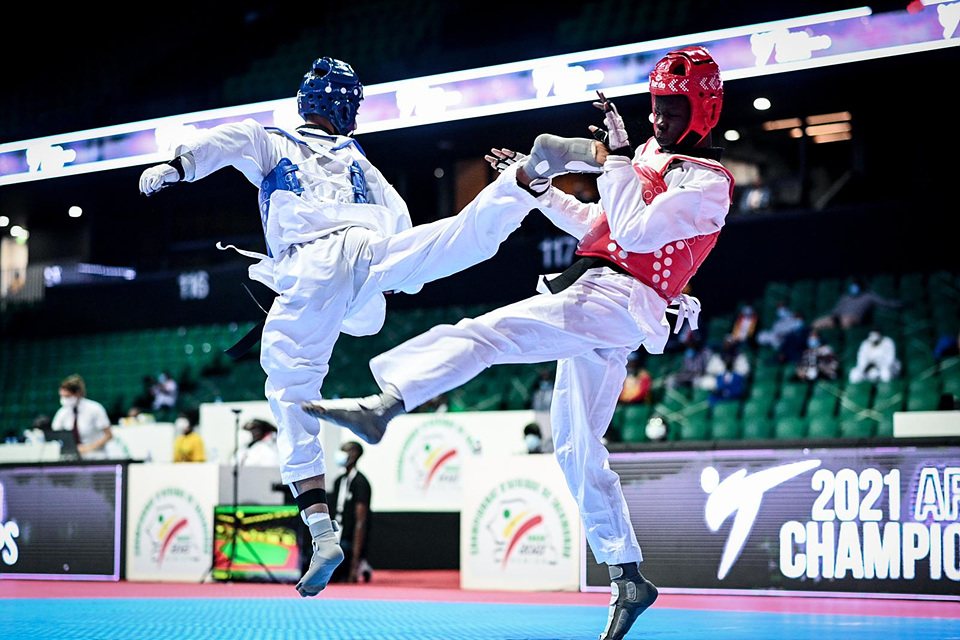 Senegal hosted the African Taekwondo Championships for the first time on 5-6 June as Africa's best Taekwondo athletes took center stage in Dakar.
As well as offering the coveted prize of becoming African Champion, the Championships also provided Africa's best athletes with competitive matches ahead of the Olympic Games Tokyo 2020.
It was Tunisia who claimed the most gold medals, winning four over the course of the competition. Mohamed Khalil Jendoubi took the top spot in the men's -58kg as he beat Morocco's Omar Lakehal. Chaima Toumi won the women's -53kg beating Egypt's Mennatalla Medhat in the final. Fares Boujemai won the men's -63kg as he overcame Egypt's Ahmed Nassar. Firas Katousi won the fourth medal as he beat Egypt's Abdelrahman Elsayed in the men's -74kg.
One athlete who will be hoping to replicate the success he enjoyed at Rio 2016 in Tokyo, is the Ivory Coast's Cheick Sallah Cissé who won gold at the African Championships in Dakar by beating Ahmad Rawy of Egypt in the -87kg.
Cissé was joined by two fellow Ivorians in winning gold medals in Dakar: Ruth Gbagbi, who beat Nigeria's Elizabeth Anyanacho in the women's -67kg, and Aminata Traoré, who overcame Sabah Koutbi of Morocco in the women's +73kg.
Egypt and Morocco matched the Ivory Coast's success winning three gold medals of their own in Dakar. For Egypt, Abdelrahman Wael won the men's -68kg, Seif Eissa won the men's -80kg and Shahd Samy Elhosseiny finished first in the women's -46kg. While for Morocco, Oumaina El Bouchti took gold in the women's-46kg, Khoulal Merime claimed the women's -62kg final and Hamza El Hacham won the men's -54kg.
Niger won two gold medals with Abdoul Razak Issoufou winning the men's +78kg and Tekiath Ben Yessouf winning the women's -57kg.
Gabon won the remaining gold offer, as Urgence Mouega won the women's -73kg.