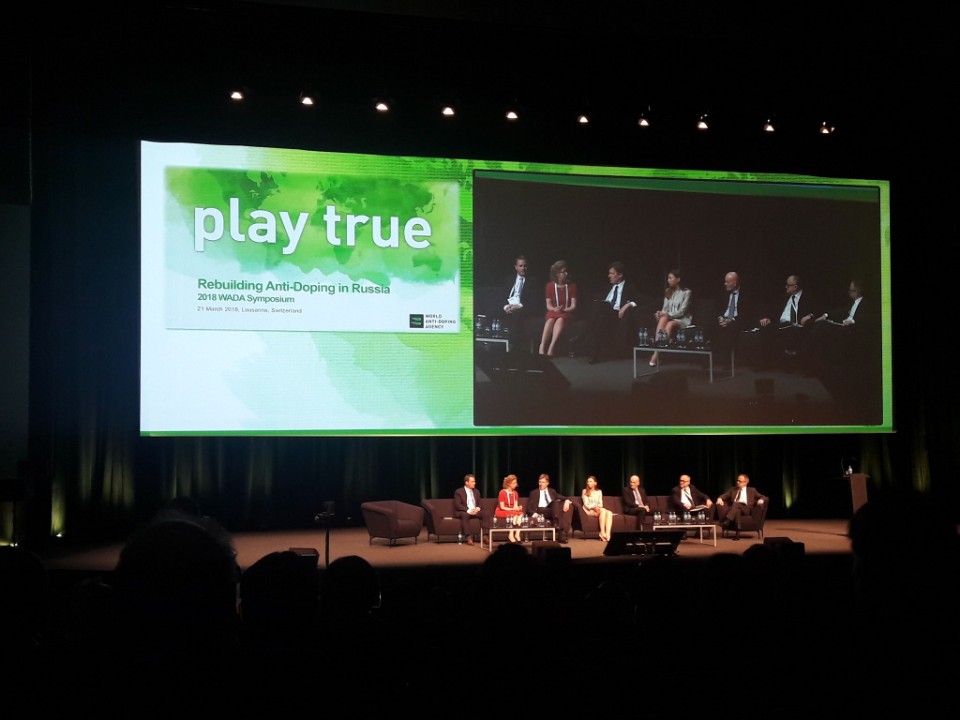 World Taekwondo is continuing to make great progress in enhancing its anti-doping programs as part of its commitment to protecting clean athletes and ensuring a level playing.
World Taekwondo has been working closely with the World Anti-Doping Agency (WADA) and attended the World Anti-Doping 14th Annual Symposium, held in Lausanne, Switzerland, on March 21-23. A record 900 delegates attended the Symposium on "Shaping the Future of Clean Sport". The main themes included: compliance, funding and capturing the athlete's voice – all talks, workshops and seminars were geared towards bringing sport 'From a Turbulent time to a Fit Future'
During the Symposium, a delegate representing the World Taekwondo Anti-Doping Team made a presentation about "Building Capacity for new Anti-Doping Organizations Staff." The World Taekwondo Ant-Doping Team has grown significantly in a short period of time and the presentation focused on this growth and the importance of educating its new staff to uphold the highest possible standards.
World Taekwondo has completed all of WADA's Code Compliance Questionnaires (CCQ) which have been designed by WADA to raise the standards of anti-doping organisations and ultimately keep sport clean.