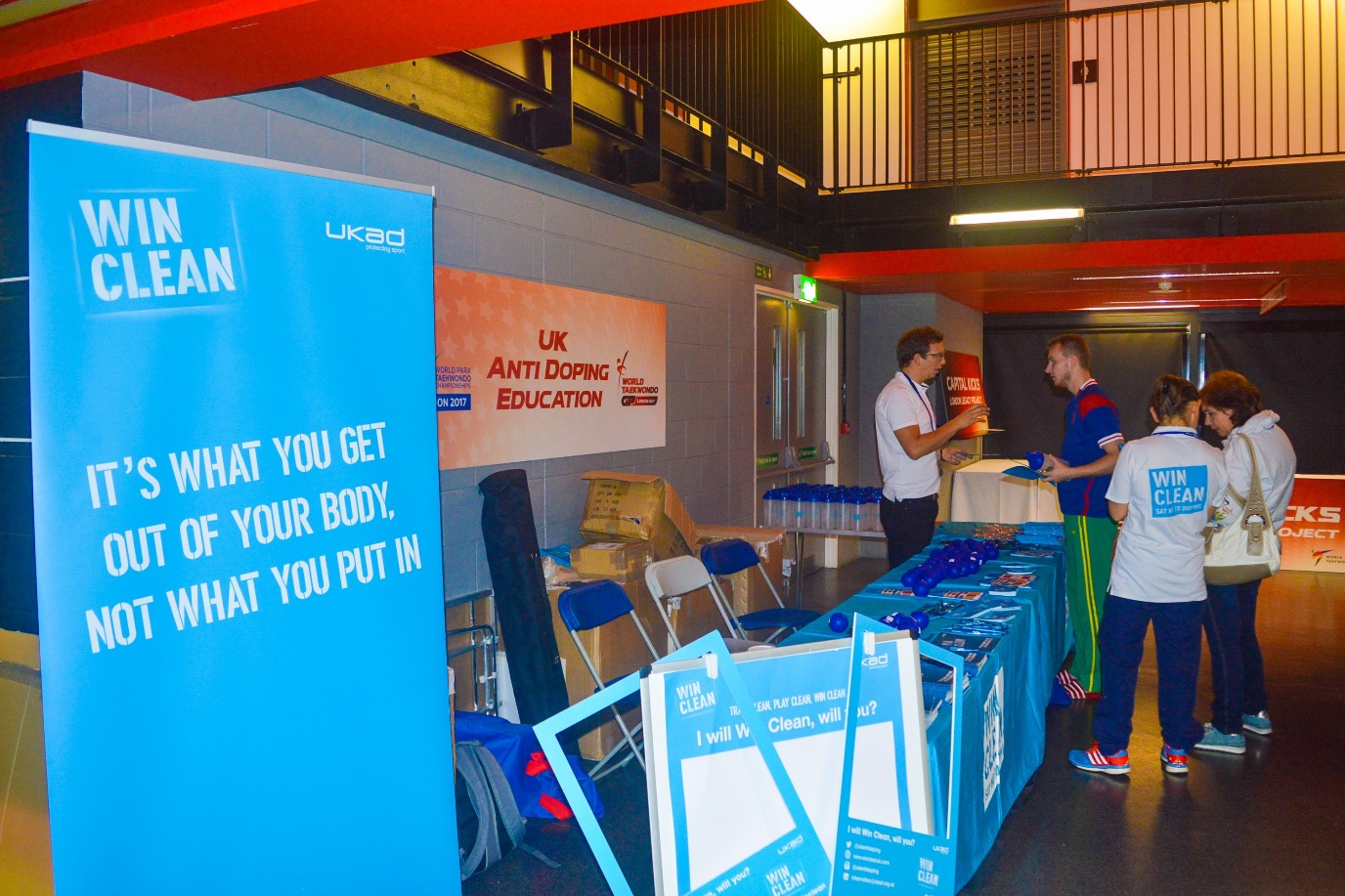 World Taekwondo reinforced its commitment to ensuring that its Para Taekwondo athletes are fully educated in the dangers of doping during its largest-ever World Para Taekwondo Championships in London on October 19.
During the Championships, World Taekwondo teamed up with UK Anti-Doping (UKAD) to deliver an anti-doping education outreach program. A stand was set up in the London 2012 Paralympic venue, the Copper Box Arena, and targeted athletes, coaches, athlete's entourage and general public including young students coming from local schools. A total of 120 athletes were engaged and provided with more information about anti-doping and asked to sign the pledge wall.
As a relatively new sport, Word Taekwondo is continuing to develop its Para Taekwondo anti-doping education programmes and engage with Para Taekwondo athletes to ensure they make the right decisions. Many athletes are on medication for their impairments and so it is particularly important that they are familiar with the anti-doping rules and aware of the consequences of any violations. In particular, WT and UKAD spread the knowledge about risk of doping and the Therapeutic Use Exemption (TUE) process for ensure that athletes with genuine medical problems remain fully engaged in sport despite their need for the use of a prohibited substance. A unique opportunity was offered to Para-Taekwondo athletes for remain clean during the 4 years preparation before the first ever Paralympics games in Taekwondo history
World Taekwondo has zero-tolerance on doping and with Para Taekwondo preparing for its debut at the Paralympic Games at Tokyo 2020, the federation is doing everything possible to ensure a level playing field for its athletes.