Cuban rising star Rivero aims to better her Lima 2019 bronze medal show with a gold medal at Santiago 2023
and qualify for the Paralympic Games in Paris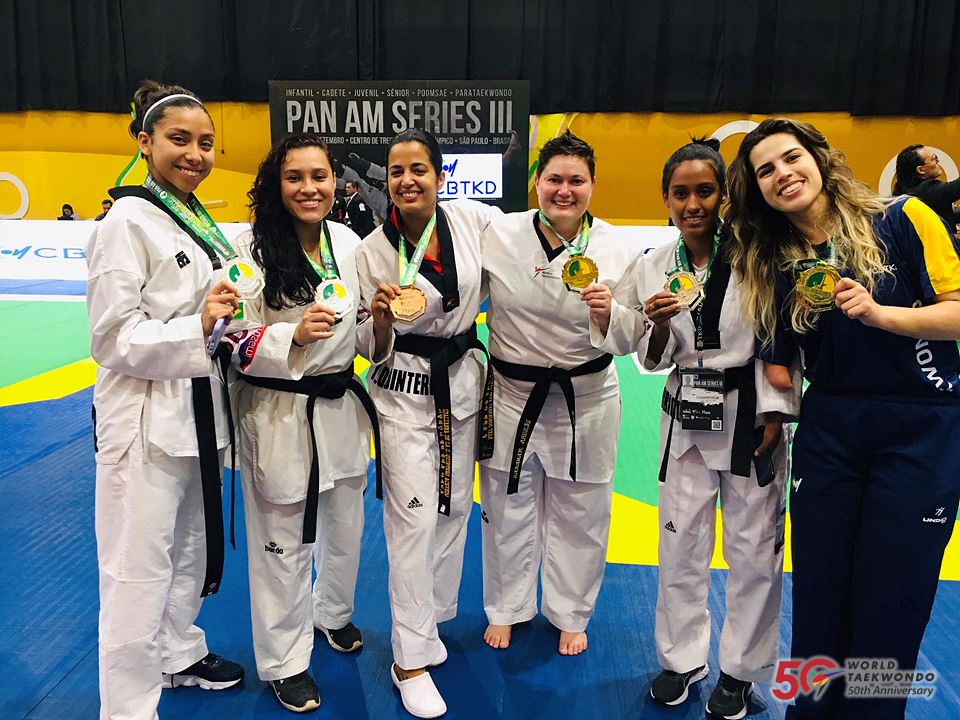 (Nov. 20, 2023) - Lilisbet Rodriguez Rivero's biggest dream is to be a Parapan American Games champion.
In her first Parapan American Games in Lima 2019, Rivero finished with a bronze medal in the 49 kg division, K44 classification, one of her significant performances in her career.
Having qualified for this year's Parapan Am Games in Santiago – winning at the qualifying tournament held in Rio in March 2023, the athlete from Granma province in Cuba is eyeing for the yellow medal this time.
"I am super happy and excited to qualify for the Santiago de Chile Parapan American Games 2023," said Rivero in an interview with World Taekwondo.
"My biggest dream is to be a Parapan American champion and represent my country for the first time in a Paralympic Games and climb to the top of the podium.
"Santiago 2023 will be a highly competitive tournament where I will have the opportunity to represent my country with the aim of beating all my opponents and improving my results in relation to Lima 2019," added the Cuban athlete who rose to prominence after she shocked Peruvian Paralympic champion Leonor Angelica Espinoza Carranza (women's K44 -47kg) in Pam Am Series III last year.
Rivero reflected on her career's biggest win ever, the win over Espinosa calling it a 'special one' as the victory came after a long time.
"It was a close fight; and the victory came as a surprise. It was one of my great competitive goals in my first international tournament after having spent more than two years without training due to Covid 19 plus the time I was on maternity leave. So that win was special."
The 26-year-old would want to take a leaf out of that victory as she prepares for the season ahead at the Parapan American Games in Santiago which are just 10 days away.
"This year 2023 is of great importance in my sports career and I want to give my best in all the competitions to qualify for the Paris 2024 Paralympic Games.
"I am working at improving myself on various aspect of my game including physical, theoretical, psychological and tactical capacities that will allow me to prepare in all the techniques used in Para Taekwondo," said the Para Taekwondoin who already having her sights set on the Paris 2024.
Apart from focusing on the game, Rivero is devoting time in upbringing her son Isaias and continuing her studies - Bachelor's degree in physical culture and sports at University of Granma.
"But I am focused to do well in Para Taekwondo and hope to become an athlete with maturity and experiences that will allow me to get to many more podiums in international competitions," she concluded.