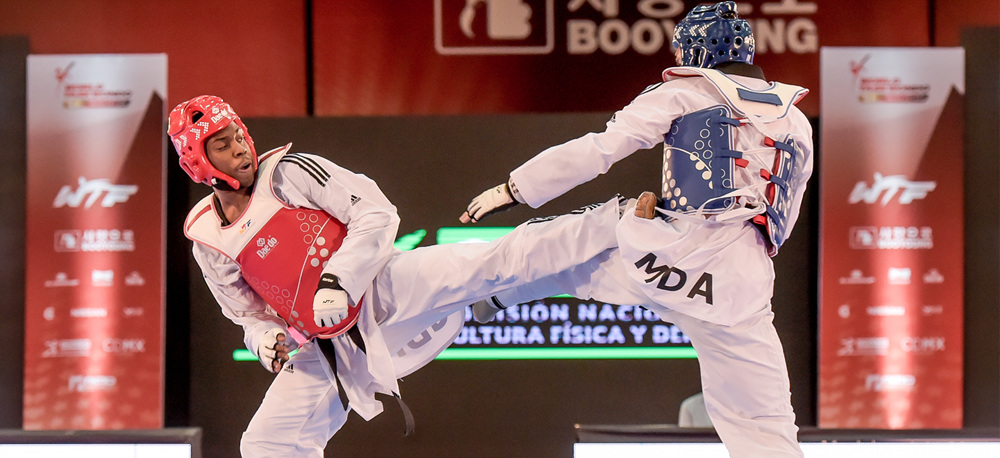 SEOUL, Korea (July 28, 2017) – The world's finest taekwondo players will gather to do battle in Moscow as this year's elite Grand Prix Series kicks off in the Russian capital on Aug. 4.
From Aug. 4-6, at Moscow's USK CSKA Basketball Arena, 220 of athletes from 53 countries and World Taekwondo(WT) Refugee team will fight in eight Olympic weight categories, based on the June rankings. The Moscow Grand Prix – 2017's first edition of the annual, four-event series - invites taekwondo's top players, including 14 gold medalists from the 2016 Rio Olympics and the 2017 World Championships, to compete for Olympic ranking points, cash prizes and sporting glory.
For this event, athletes who have won gold medal in Rio Olympics and the 2017 WTF World Taekwondo Championships, including Ahmad Abughaush, Bianca Walkden, Cheick Sallah Junior Cisse, and Ah-Reum Lee, the MVP of the 2017 WTF World Taekwondo Championships, will be competing.
In each category, only a maximum of two players can appear from a single country, though the host nation, Russia, gets one extra athlete slot.
The gold medalist in each category wins USD5,000; the silver medalist takes home USD3,000; and the two bronzes medalists are enriched with USD1,000 each. Award ceremonies are held on both days, after all weight categories have been contested.
Moscow 2017 World Taekwondo Grand Prix semis and finals will be live-streamed on WT website (www.worldtaekwondo.org) through the WT YouTube channel and also on the WT's OTT Platform (www.worldtaekwondo.tv). The second Grand Prix of the season will be held in Rabat, Morocco, over Sept 22-24, 2017.