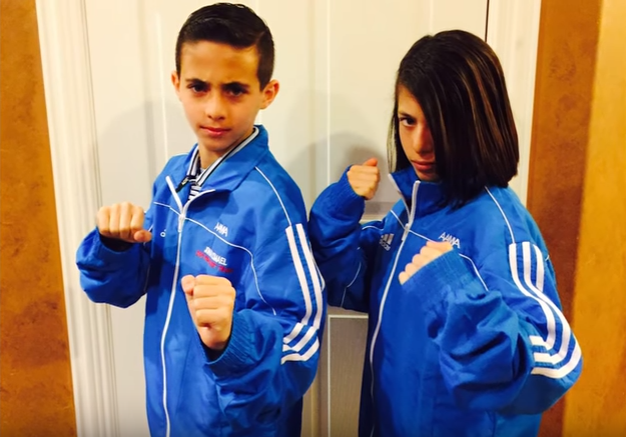 (May 16, 2017) - 11-year old twins Sally and Jonah Ismael from the United States have shared their inspiring story of how taekwondo has played a critical role in helping them to overcome obstacles and achieve great success away from the sport.
The Ismael twins were both presented with Academic Achievement Awards by the President of the Texas State Taekwondo Association for achieving straight As in every one of their academic subjects at school. Dedicated taekwondo practitioners, the twins train every day and hope that one day they will be able to compete at he Olympic Games.
The skills and values learned in taekwondo have been key to the twins success at the school where they apply the same level of hard work, focus and dedication. The sport has also helped the pair build self-confidence and overcome challenges, including bullies at school.
Hoping that their story will inspire young people, Sally Ismael's words of advice to others were:
"Don't let any struggles or obstacles stop you from what you have in mind; what you want to do later in life and what your goal is. Face through the hard times and you'll get to the good times."