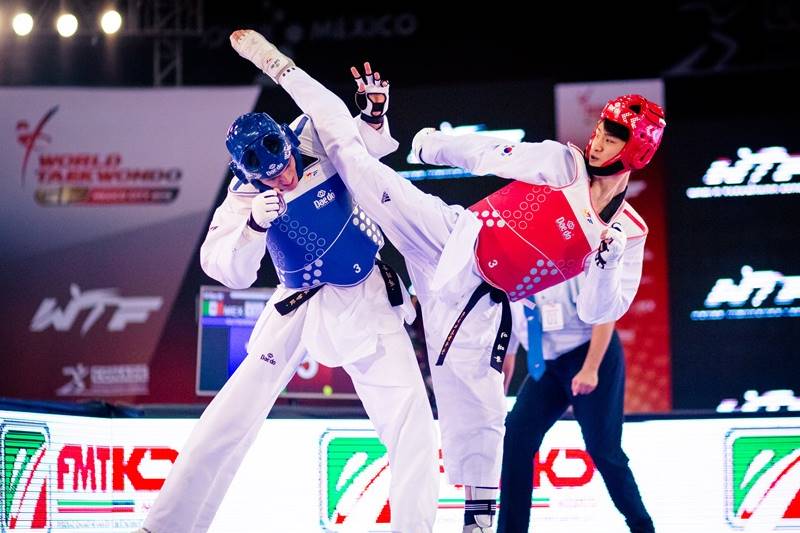 The holistic impacts of the World Taekwondo Grand Prix Final 2015 were examined via a standard GSI Event Study.
The World Taekwondo Grand Prix Final 2015 was hosted in the 5,000-capacity Sala de Armas, Magdalena Mixihuca, in Mexico City. It welcomed 64 of the world's best taekwondo athletes; the top eight competitors in eight weight categories.
It was the second consecutive year that the season-ending event of the Grand Prix series was held in Mexico, after Queretaro played host to the 2014 edition.
Sportcal presented the findings of the World Taekwondo Grand Prix Final 2015 Event Study to the WTF Events 2017-2021 Partnership Workshop in Lausanne, Switzerland, on June 28 2016.
WTF president Chungwon Choue said: "We are delighted to have partnered with Sportcal to conduct this study into the World Taekwondo Grand Prix. The Grand Prix Series and Final has developed dramatically since we introduced the competition in 2013 to ensure that the world's best athletes have the opportunity to compete against each other regularly. This report shows just how far we have come and how widely practiced taekwondo is even in relation to other Olympic sports."
http://www.sportcal.com/Impact/EventStudies