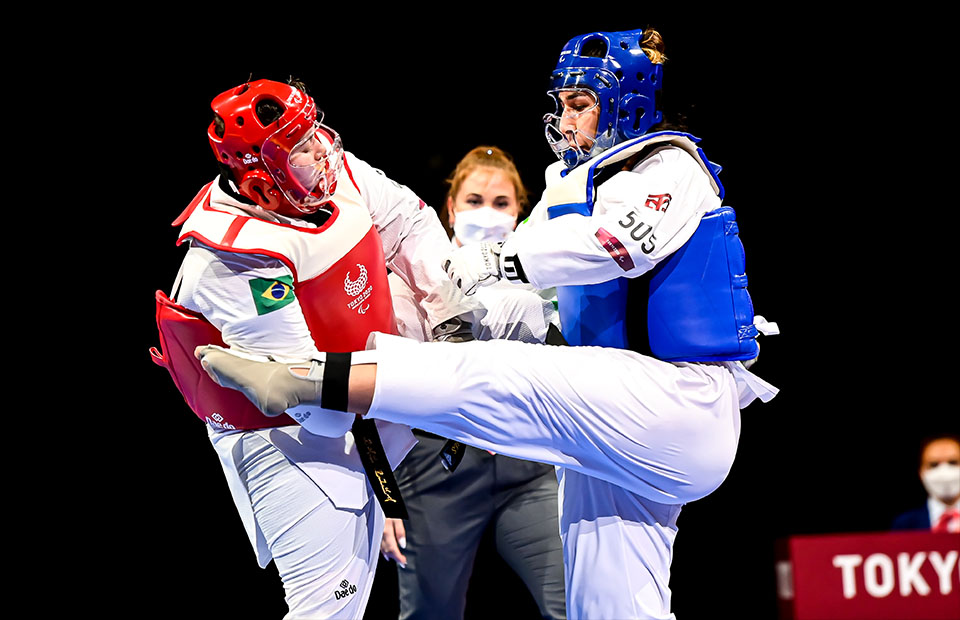 (Jan. 30 2023) - Para Taekwondo's place on the Los Angeles 2028 Paralympic Games Sport Programme has been confirmed by the International Paralympic Committee (IPC) Governing Board further reinforcing the sport's position as a key Paralympic sport.
The IPC Governing Board confirmed the full Sport Programme today following an extensive review. Para Taekwondo's inclusion will mark the third consecutive Paralympic Games the sport has been a part of following its debut at Tokyo 2020. The full Sport Programme for LA 2028 can be found here.
Following Para Taekwondo's successful debut in Tokyo, the IPC announced that the sport's medal events will be increased from 6 to 10 and the athlete quota increased from 72 to 120 for the Paris 2024 Paralympic Games next year.
Speaking following today's announcement, World Taekwondo President Chungwon Choue said:
"We are delighted that Para Taekwondo will feature at a third Paralympic Games in a row in Los Angeles. The sport has come a very long way in a short space of time and has now cemented its place as an important Paralympic sport. It had a hugely successful debut in Tokyo which was reflected in the IPC's decision to increase the number of medal events and athlete quota for Paris. We are grateful to the IPC for their continued trust and support and we have no doubt that our athletes will put on another great show in Paris and Los Angeles and inspire even more people all around the world."
At Paris 2024, there will be five men's and five women's weight categories with a quota of 12 athletes per category. The men's categories are: K44-58kg, K44-63kg, K44-70kg, K44-80kg, K44+80kg while the women's categories are: K44-47kg, K44-52kg, K44-57kg, K44-65kg and K44+65kg.