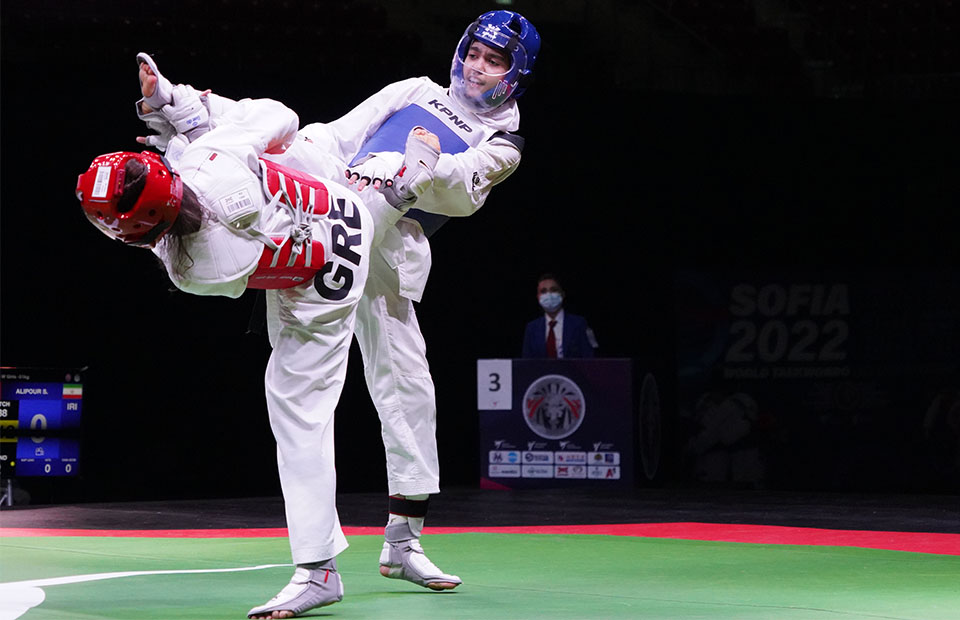 SOFIA, Bulgaria (Jul 29, 2022) - The World Taekwondo Cadet Championships kicked off in Sofia today with young men and young women athletes competing across five of the 20 weight categories which will be showcased over the next four days.
The World Championships will see around 683 athletes aged between 12 and 14 years old from 77 countries take part. It is the 5th edition of the event after the previous edition was delayed due to the COVID-19 pandemic.
On today's opening day it was the turn of the M-65kg and +65kg categories and the W-29kg, -33kg and -51kg categories. Korea and Iran came out on top winning two gold medals each while Thailand won one gold.
In the M-65kg, Dongmin Kang from Korea won the gold as he overcame Iran's Mohammaderfan Zare in the final, winning both rounds.
In the second of the male's categories, the +65kg, it was another Korean, Min joon Kim, who won gold as he beat Egypt's Mohamed Ahmed Fawzy 2:0.
Baran Jamal Livani won Iran's first gold medal as she defeated Kazakhstan's Yarina Pugantsova in straight rounds in the W-29kg.
Sayna Alipour added to Iran's gold medal tally as she beat Magdalini Klakala from Greece 2:0 in the W-51kg.
The final of the female gold medals, the -33kg, went to Arisa Zaelee from Thailand who overcame Aleyna nur Ili from Turkiye.