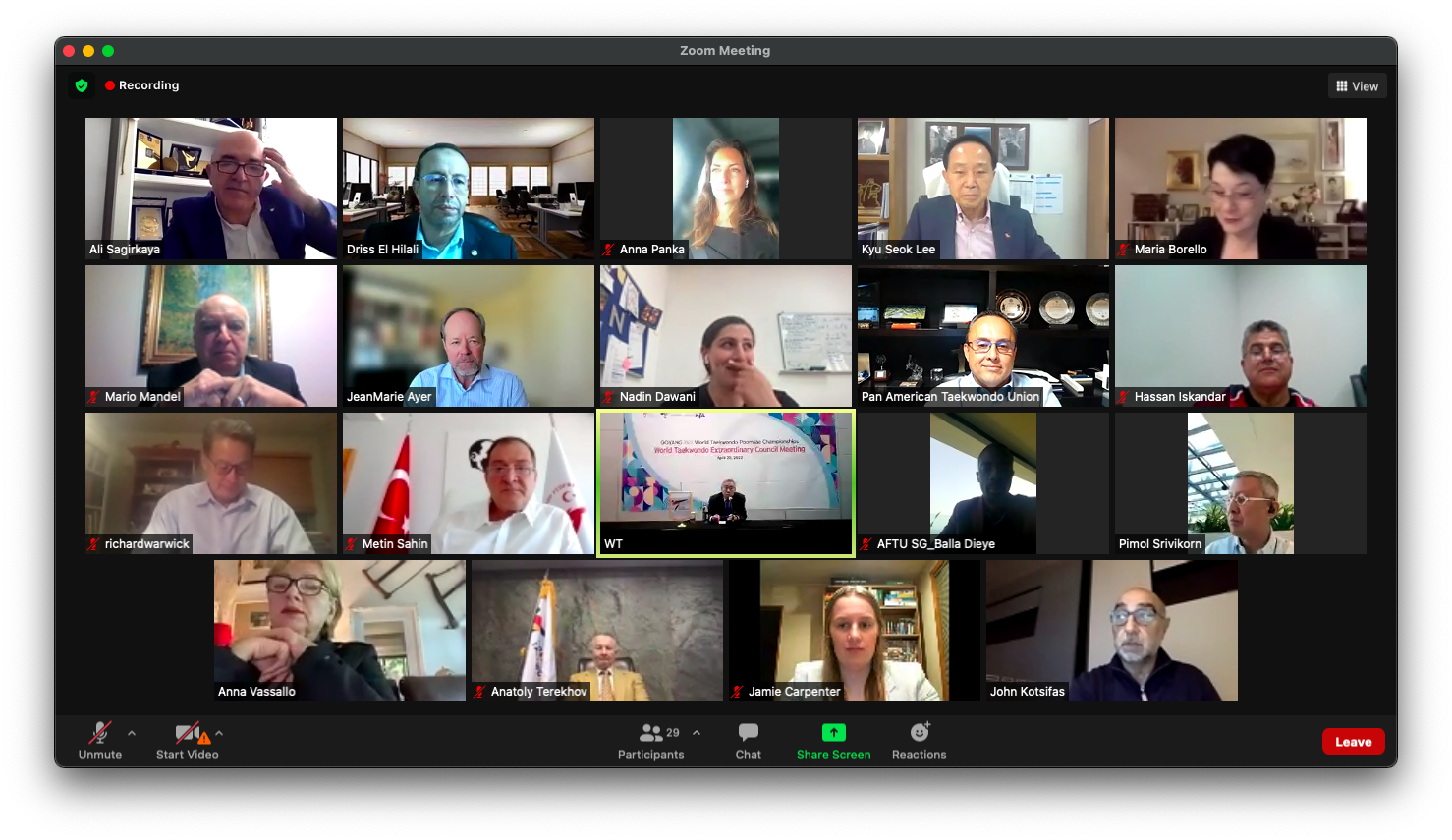 GOYANG, Korea (Apr 20, 2022) - The World Taekwondo Council today confirmed during an Extraordinary Meeting that Maldives has become the 212th member of the World Taekwondo family as the sport continues to grow and develop around the world.
The hybrid meeting was held ahead of the World Taekwondo Poomsae Championships in Goyang with a welcome dinner held ahead of the meeting for those members attending in-person. The Championships is being hosted in-person for the first time since 2018 and as the largest ever, will showcase the growth of Poomsae over the past four years.
World Taekwondo President Chungwon Choue said:
"We are delighted to welcome Maldives as our newest MNA and expand our global Taekwondo family. To ensure we continue to grow it is important that we continually evolve and innovate. Over the years, World Taekwondo has been proactively expanding the number of disciplines and events in our sport, to provide more opportunities for our MNAs to earn medals and promote taekwondo more widely around the world. We have more weight categories, team and mixed team events, and Para Taekwondo.
"We now turn our attention to Poomsae which has grown dramatically in popularity in recent years as people have been forced to stay at home during the pandemic. We need to build on this foundation and the World Championships here in Goyang will showcase this great discipline to an even wider audience."
During the meeting, the Council also approved the rescheduling of the selection of the host city for the 2023 World Taekwondo Championships to 12 May to allow more time for applications. Russia had previously expressed interest in hosting the event, however, following the sanctions World Taekwondo imposed on Russia due to the war in Ukraine, Russia can no longer be considered for the event.
In other business, the Council approved amendments to a number of its Statutes, and an enactment to its Para Taekwondo Standing Procedures for Paralympic Regional Games to help standardise the competition and qualification system.
The Council also passed amendments to taekwondo competition rules to ensure more dynamic and engaging competitions, while several amendments to para taekwondo competitions rules were also approved to ensure better alignment with the competition rules of taekwondo.
The next Council meeting will take place on May 12 in Lausanne, Switzerland.