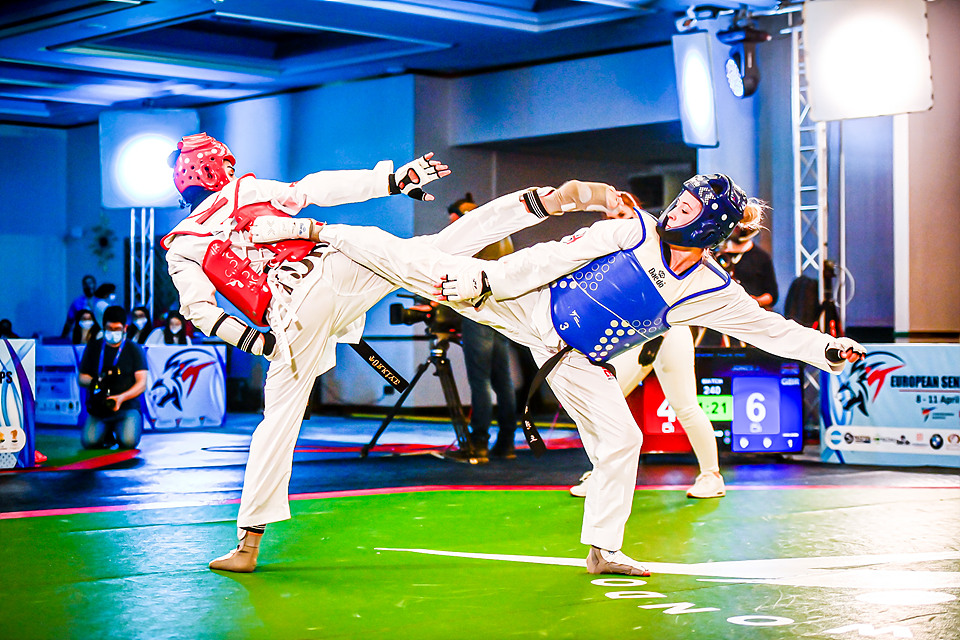 SOFIA, Bulgaria (9 April, 2021) - Great Britain's Olympic champion Jade Jones, Russia's Tatiana Kudashova and Sarmat Tcakoev and Hakan Reçber of Turkey all won gold on the second day of the European Taekwondo Championships in Sofia, Bulgaria.
Jones, who will be looking to win her third consecutive Olympic title in Tokyo this year, beat Turkey's Hatice Kübra Ilgün 20-5 in the women's -57kg final. Raheleh Asemani of Belgium and Latvia's Inese Tarvida took bronze.
In the women's -53kg, Kudashova won her third European title as she overcame the former world champion, Zeliha Ağrıs of Turkey, 24-17. Host nation Bulgaria's Ilina Ivanova and Hungary's Luca Patakfalvy won bronze.
The men's -68kg saw Tcakoev cause a dramatic upset by beating Great Britain's world champion, Bradley Sinden, 35-26 in the final. Greece's Konstantinos Chamalidis and Javier Pérez of Spain took bronze.
In the men's -63kg, Reçber won Turkey's first gold medal of the competition as he crowned an excellent run to the final by beating Spain's Joan Jorquera 18-12. Belgium's Jaouad Achab and Italy's Simone Crescenzi won bronze.