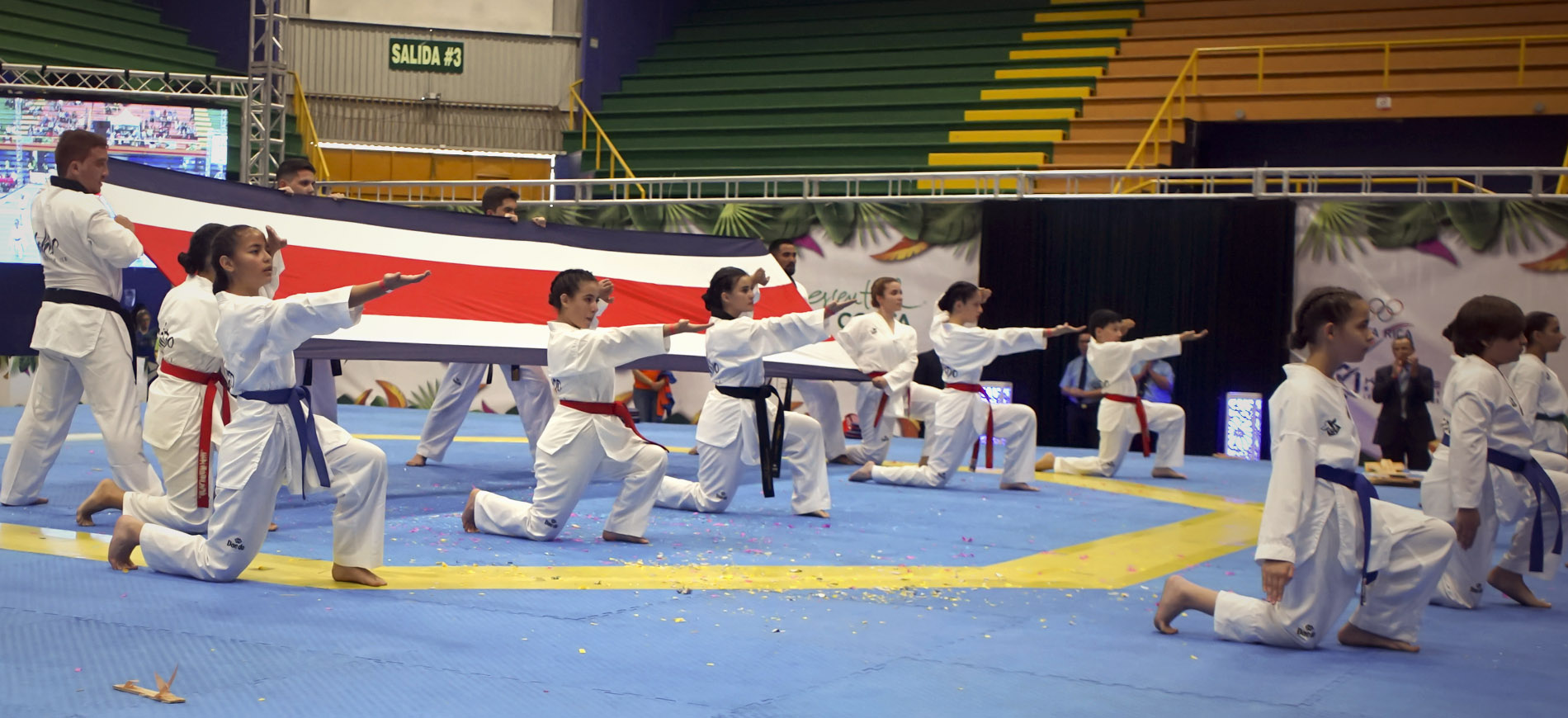 SAN JOSE, Costa Rica (March 11, 2020) - The opening ceremony of the Pan America Qualification Tournament for the 2020 Tokyo Olympic and Paralympic Games was held near San Jose, Costa Rica on March 11, 2020.
The opening ceremony was held at the Palacio de los Deportes in Heredia near San Jose, the capital of Costa Rica.
The Pan America Qualification Tournament for the 2020 Tokyo Paralympic Games was held on March 10 and the tournament for the 2020 Tokyo Olympics takes place for a two-day run until March 12. All the tournaments were conducted without general spectators, except athletes and officials, as part of the country's efforts to prevent the spread of Coronavirus infections.
Among other dignitaries attending the ceremony were WT President Chungwon Choue; Mr. Jose Manuel Uleta Avendano, mayor of Heredia; Grand Master Ji-ho Choi, WT vice president and president of WT Pan America; Mr. Hernan Solano Venegas, minister of sport; Mr. Henry Nunez Najera, president of the Cost Raca National Olympic Committee; and Korean Ambassador to Costa Rica Yoon Chan-shik. Also attending were WT Council members of In-sun Kim of the United States and Anthony Ferguson of Trinidad and Tobago.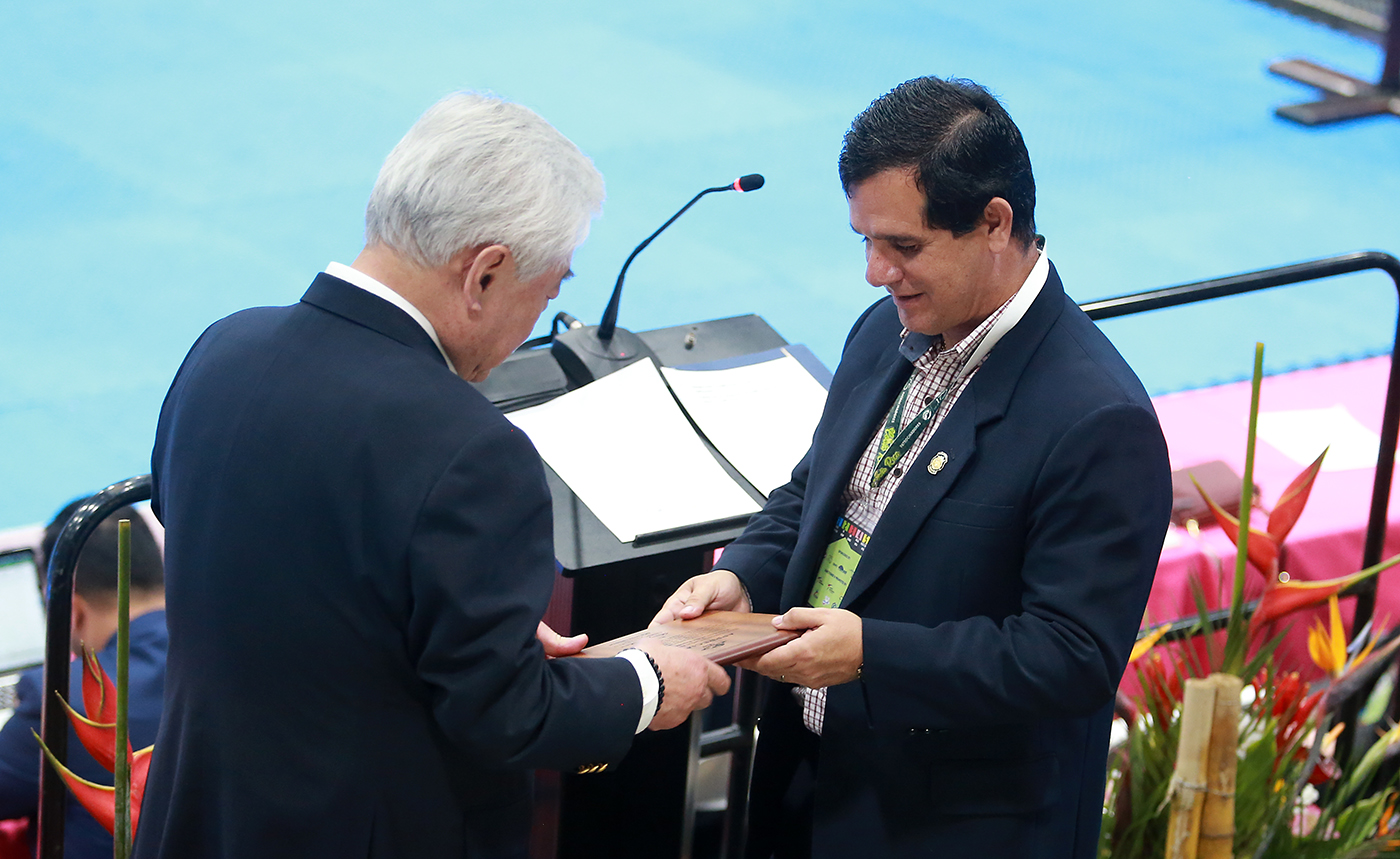 During the ceremony WT President Choue delivered a plaque of appreciation of GCS International to the Costa Rican sport minister, asking him to send it to Costa Rican President Carlos Alvarado Quesada, who canceled his attendance at the opening ceremony at the last minute because of the Coronavirus. WT President Choue also serves as president of the Seoul-headquartered GCS International since 2006.
Dr. Choue also presented the WT MNA recognition certificate and the WT plaque of appreciation to Mr. Wilmar Alvarado Castillo, president of the Costa Rica Taekwondo Federation.
There was a 20-member taekwondo demonstration by the Costa Rica Taekwondo Federation at the beginning of the ceremony.
WT President Choue first visited Costa Rica in 1981 to attend an International Association of University Presidents (IAUP) conference, where his late father Dr. Young Seek Choue proposed to create an International Day and Year of Peace in his capacity as the IAUP president. The U.N. unanimously approved the proposal that year, with the full support of the Costa Rican government.
Dr. Choue's second visit was in 2009 for the Costa Rica Open Taekwondo Championships. At that time, he met with the then Costa Rican president of Rodrigo Carazo Odio, the founder of the University for Peace.