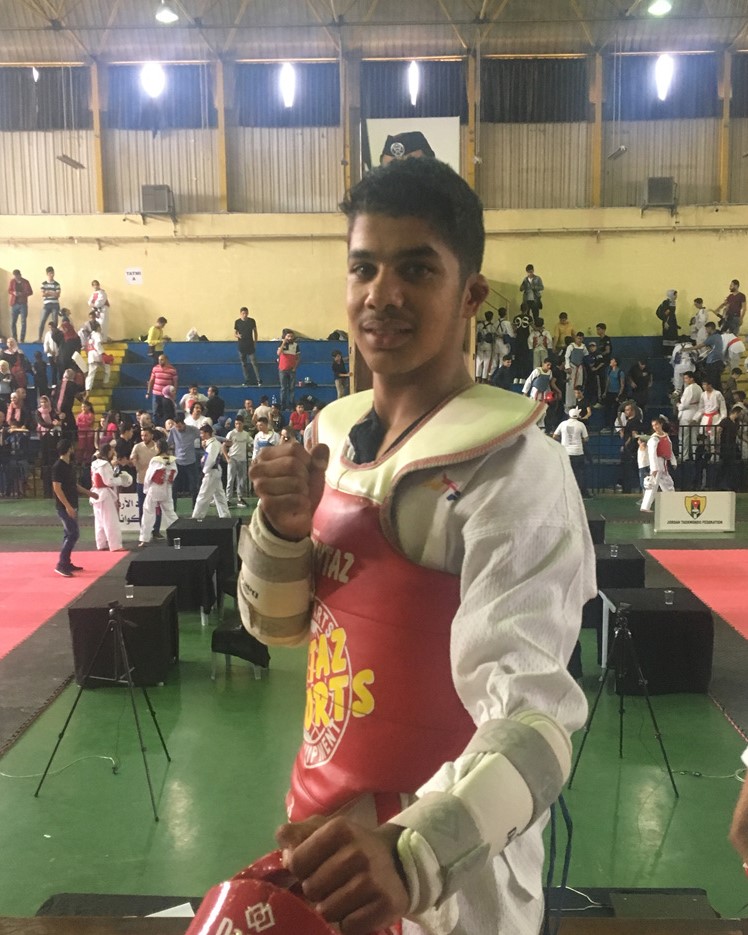 AMMAN, Jordan (12 October 2019) - Suleiman Radwan has become the latest refugee athlete to gain a black belt in taekwondo.
Radwan is the ninth athlete to secure this prestigious status at the Taekwondo Humanitarian Foundation (THF) training facility in Azraq. He came to the camp in 2014 but has only been practising taekwondo for three years but quickly fell in love with the sport.
Radwan said:
"I am delighted to have secured a black belt. I have been waiting for this day since I first started taekwondo. I would like to thank everyone who helped me get my black belt, especially my coach Asif for his help and training. I hope one day to become a famous taekwondo athlete, coach or referee."
Currently, 75 refugees practise taekwondo at the Humanitarian Taekwondo Center in the Azraq camp every week. The aim of the THF is to provide young refugees with hope and instil in them values and skills that will support them in future life.