SAHL HASHEESH, Egypt (October 13, 2019) - Thailand continued their domination on the final day of the 2019 World Taekwondo Beach Championships in Sahl Hasheesh, Egypt, winning 41 medals over the three-day event, just under half of the total medals on offer.
On the final day, athletes competed in the Free Style Dynamic Kicks and Breaking Challenge, as well as Technical Breakings and High Kick Performance.
In the Men's Free Style Dynamic Kicks and Breaking Challenge, Thailand took three of the four podium places. W. Sianglio secured gold, while silver and bronze went to fellow countrymen T. Bompentho and S. Wetchakor respectively. The second bronze medal was claimed by M. Barreiro from Spain.
It was a similar story in the women's Free Style Dynamic Kicks and Breaking Challenge, as O. Srisahaki struck gold, N. Pitinanon took silver and K. Jareonyin secured bronze. Russia's A. Sumenkova joined the Thai trio on the podium as the second bronze medallist.
The next event of the day was Technical Breaking, which was split into three categories, and the High Performance Kicks competition.
In the Technical Breaking Jumping Multiple Kick competition, Thailand were on top yet again, as Suwapis Sirisinrungraung won gold over his compatriots Pattarapong Sengmueang and Thanaphat Bompenthomnumsuk, who won silver and bronze respectively. Hosts Egypt picked up the second bronze in this event after a fantastic technique showcased by Ahmed Hussein Mokhtar Aboushady.
In the Technical Breaking Spinning Kick discipline, Miguel Barreiro Estevez broke Thailand's hold on the top spot by securing gold for Spain. Thailand completed the podium, as Thanaphat Bompenthomnumsuk picked up silver and the remaining two bronze medals were claimed by Suwapis Sirisinrungraung and Sippakorn Wetchakornpatiwong.
In the Freestyle Breaking men's category, Worapol Sianglio of Thailand won gold, while Spain's Estevez had to settle for silver. After an impressive competition, Suwapis Sirisinrungraung (THA) and Mohamed Ahmed Abou Laila (EGY) secured bronze.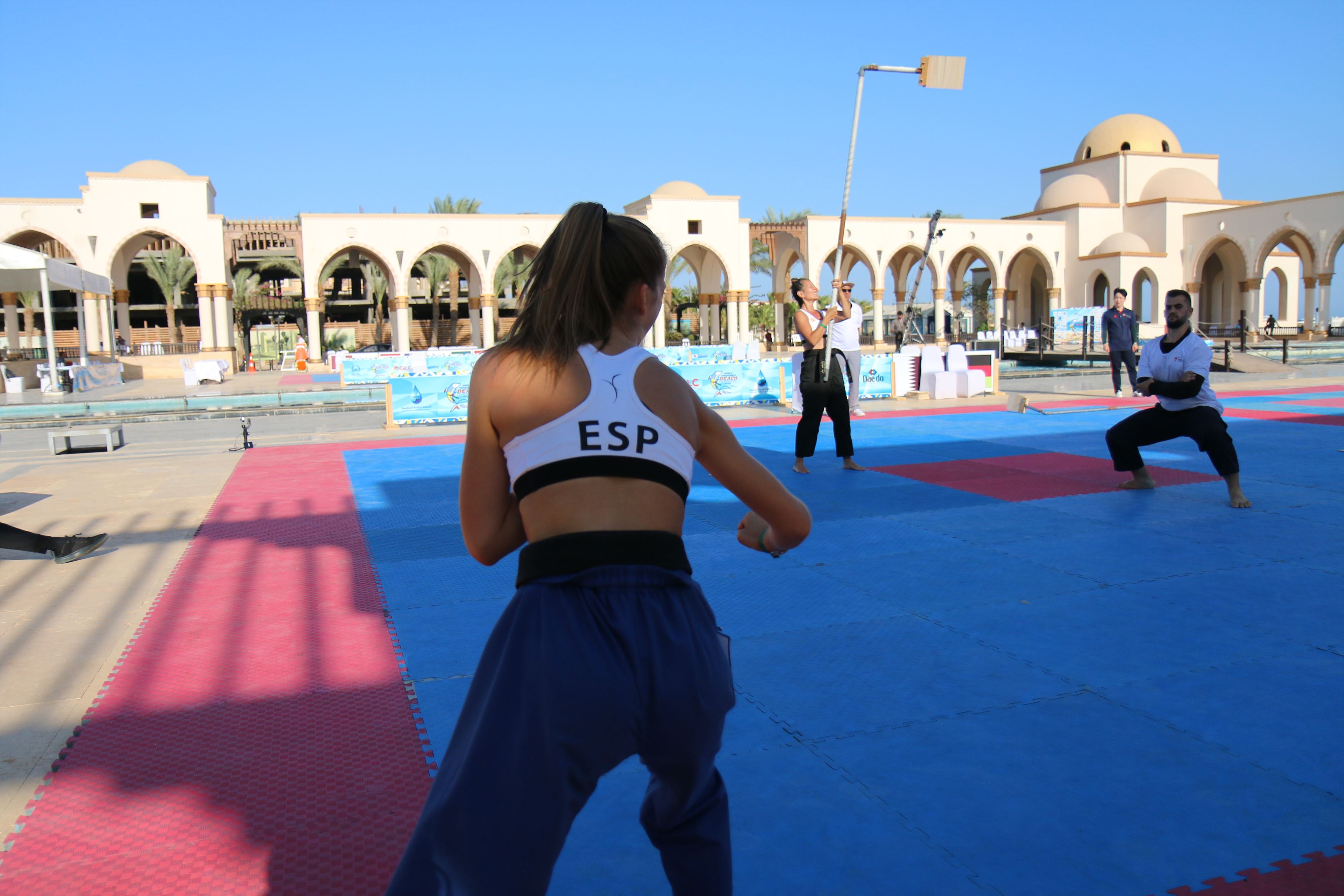 In the women's Freestyle Breaking, Kotchawan Chomchuen (THA) won gold with Anastasiia Sumenkova (RUS) taking silver. Lucia Costas Fernandez (ESP) and O. Srisahaki made up the podium, each claiming bronze.
In the Men's High Kick Performance competition, Egypt dominated the medal tables as Ahmed Hussein Mokhtar Abousahdy struck gold for the hosts, over silver medallist Worapol Sianglio of Thailand. Abdalla Ghoneim also won bronze for Egypt, alongside Estevez of Spain.
In the women's event, Sophie Gonzalez Drescher won Spain's first and only gold of the day, with Ornawee Srisahakit of Thailand taking silver, and Lucia Costas Fernandez (ESP) and Kotchawan Chomchuen (THA) finishing with bronze.
Thailand topped the medal table with a total of 41 medals, more than double the number of medals won by this year's hosts Egypt (18). Spain finished third in the medal table with 10, followed by Morocco and Russia (5), Saudi Arabia and Germany (3), Norway and Libya (2), while Bahrain, Iraq and Iceland each won one medal to complete the tally.
The Best Men Referee award was given to Pablo Garcia of Spain, while the Best Women Referee went to Amany Abdelfalah from Egypt.
Best Men Coach was awarded to the host nation's Ahmed Khedr, and Thailand's Nayeon Lee was awarded the Best Women Coach, after the country's dominance throughout the whole competition.
The Best Men Poomsae Athlete went to Egypt's Abdel Fattah El Sayed, and the Best Women Poomsae Athlete was awarded to Ornawee Srisahakit from Thailand. For the Best Breaking Athlete awards, Miguel Barreiro Estevez and Anastasia Sumenkova won the men's and women's categories respectively. Best Team was awarded to Thailand.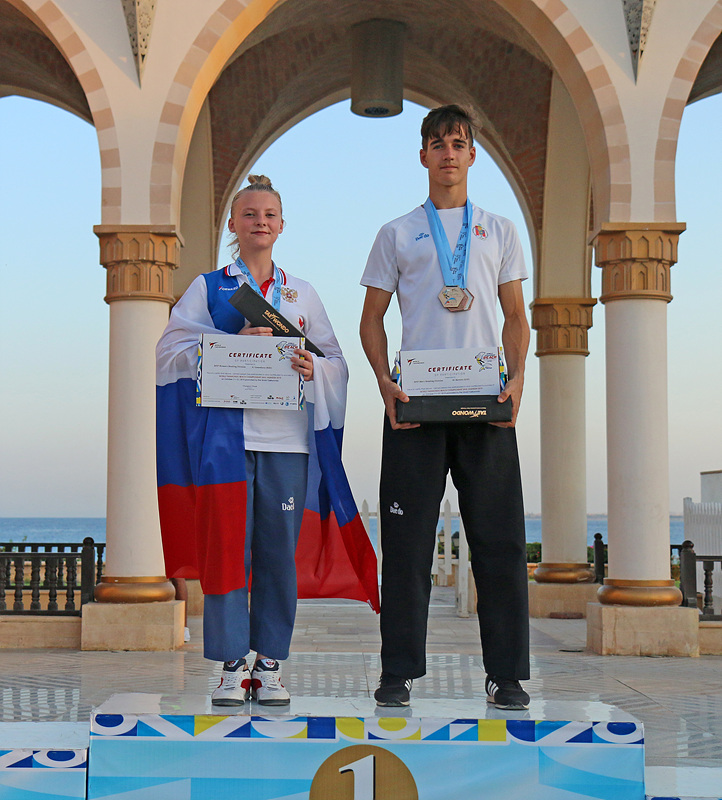 You can find more photos of Day 3 by clicking HERE!