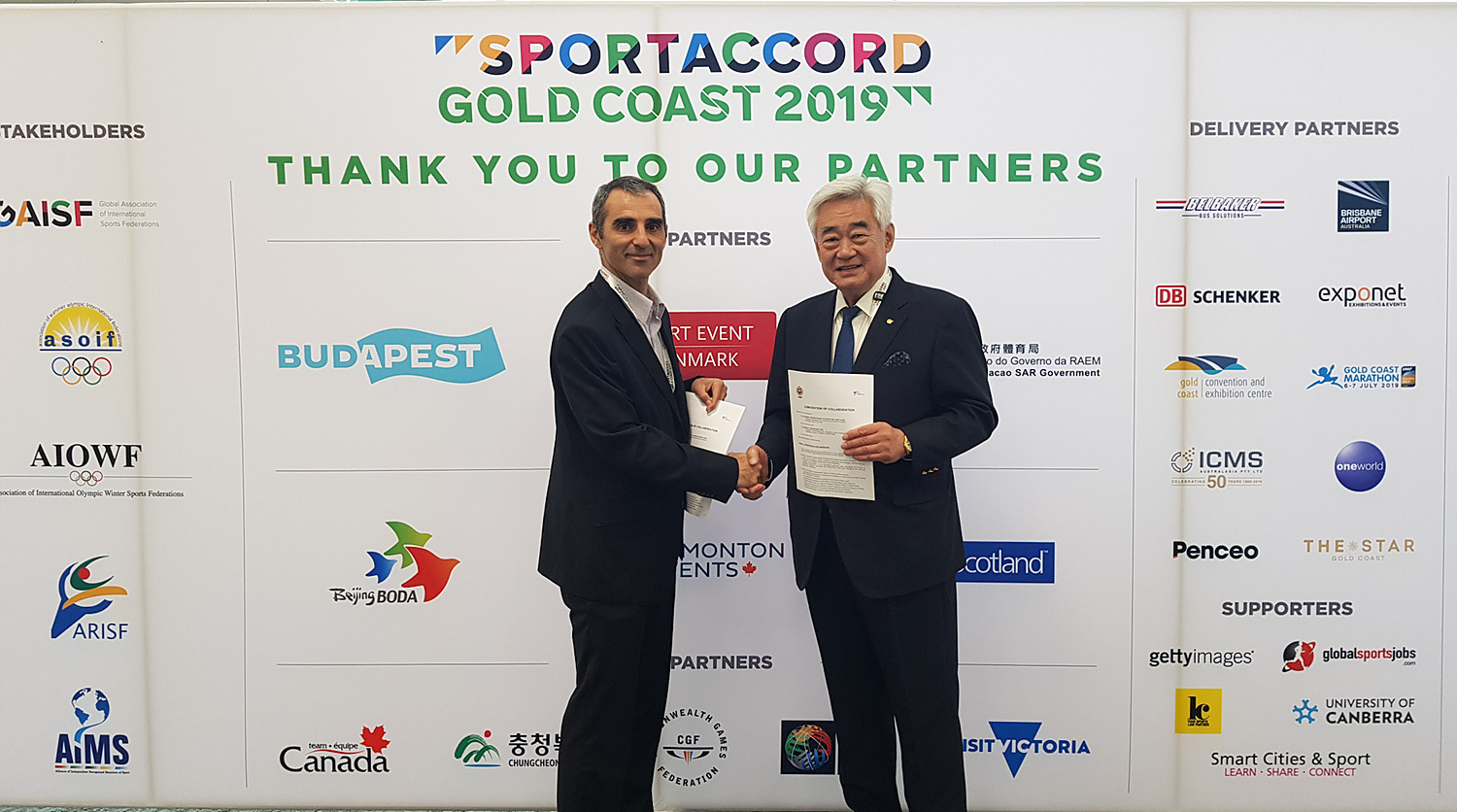 GOLD COAST, Australia (May 7, 2019) - World Taekwondo today signed an MOU with the International Military Sports Council (CISM) to enahnce mutually beneficial collaboration between the two organisations.
The MOU was signed on the sidelines of SportAccord 2019 in Gold Coast, Australia by World Taekwondo President Chungwon Choue and CISM President Colonel Hervé Piccirillo.
The MOU outlines a series of principles across collaboration, engagement, practice and development, competitions, and promotion and communication.
Key items include upgrading the level of taekwondo competitions within CISM events, adding team taekwondo and freestyle Poomsae events to the CISM Games, and helping support training and education of taekwondo officials within the CISM.
World Taekwondo President Chungwon Choue said:
"We are delighted to sign this MOU with CISM. We share many of the same values; discipline and respect are central principles of both our organisations. Under this MOU we will develop our collaboration and ensure the promotion of taekwondo in the military sports movement and the promotion of the role of taekwondo in military sports structures."
The CISM earlier this year named two taekwondo athletes as its best male and best female athletes of 2018.