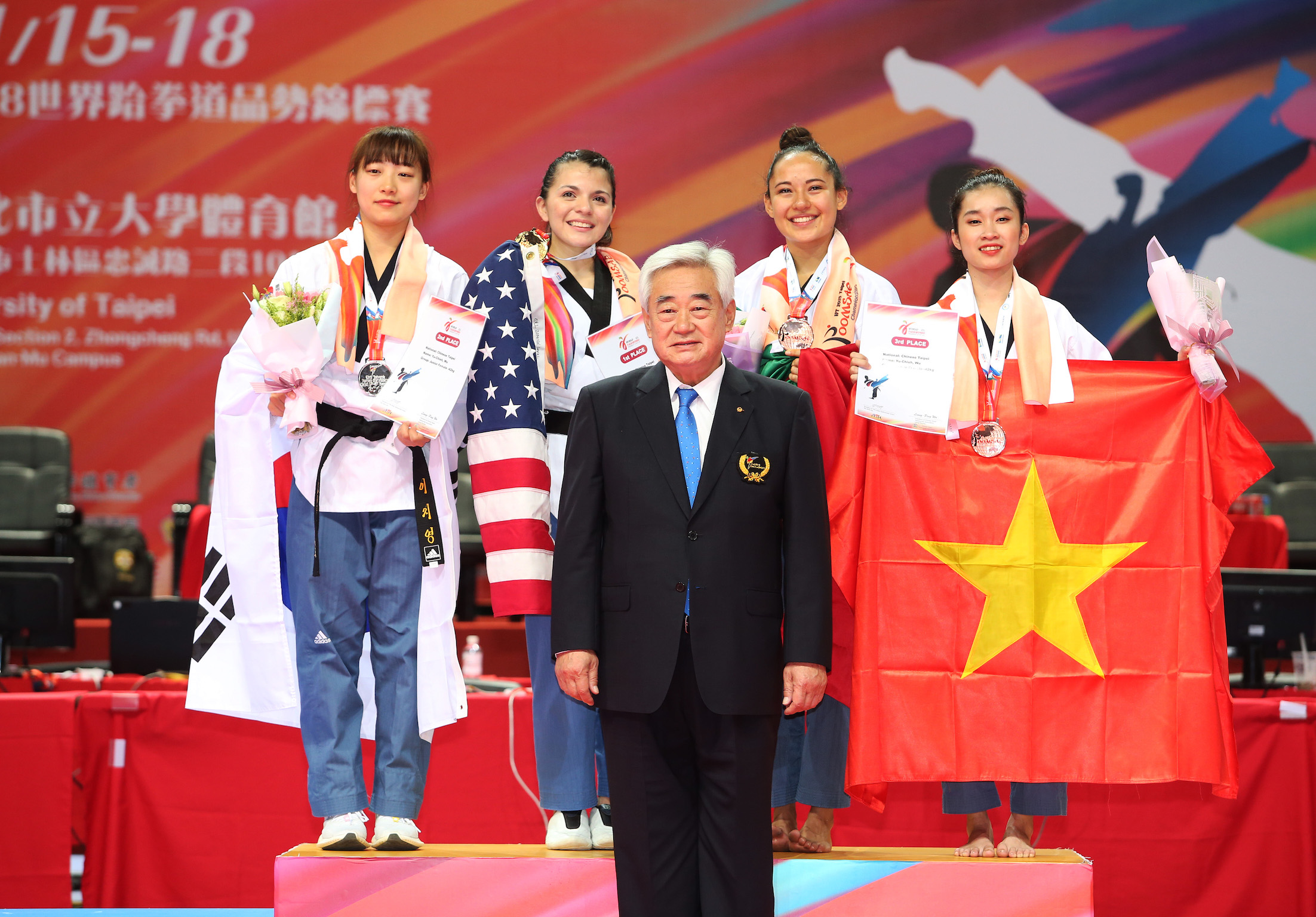 TAIPEI CITY, Chinese Taipei (15 Nov. 2018) – The World Taekwondo Poomsae Championships exploded into action on an exhilarating first day, which saw Korea impressively claim gold in four out of a possible six categories.
Athletes battled it out at the University of Taipei Gymnasium in the following categories: recognized poomsae individual male under 60, team male over 30, pair under 30, individual male junior, freestyle mixed team under 17, freestyle individual female over 17.
Korea impressively claimed four golds by winning the recognized poomsae team male over 30 event and the pair under 30 events, whilst Sang Hyo Jeong and Seong Un Hong won gold in the individual male under 60 and individual male junior categories, respectively.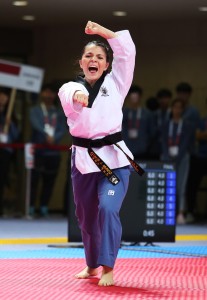 Chinese Taipei was victorious in the freestyle mixed team under 17 event, much to the delight of the ever-animated home crowd, whilst Adalis Munoz of USA picked up the final gold of the day in the freestyle individual female over 17 category.
The four day event is set to host a record 1,274 male and female athletes of all ages from 59 countries around the world, highlighting how inclusive and widely appreciated Poomsae is.
Another jam-packed schedule on day two will see athletes battle for gold in another 11 varied and entertaining events.
The full list of results can be found here.
For more photos from Day 1 click here.