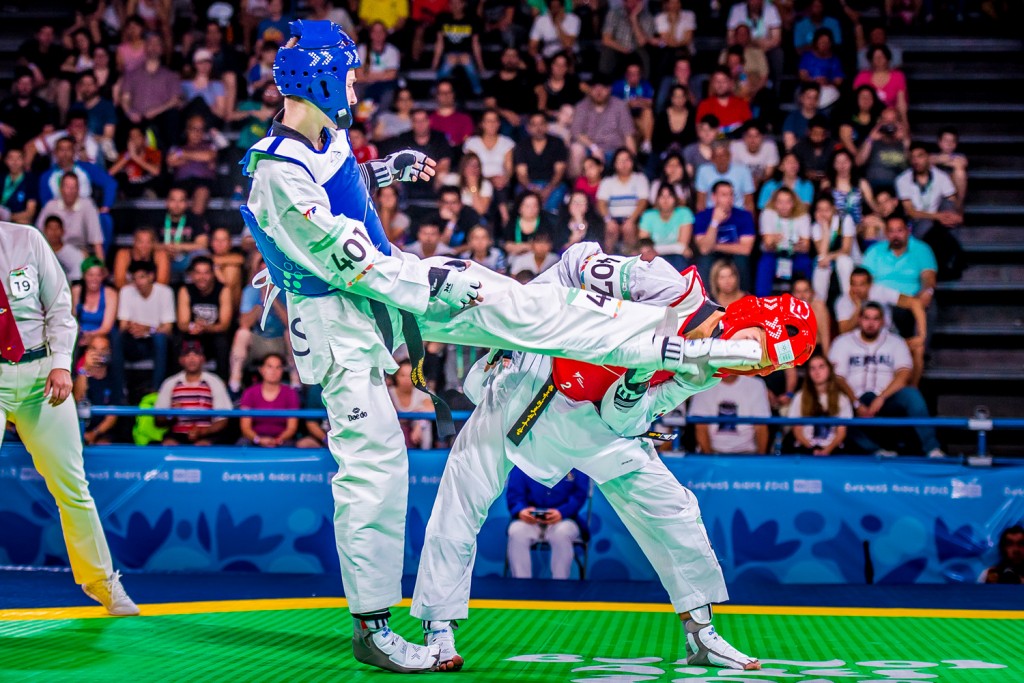 BUENOS AIRES, Argentina (Oct. 08, 2018) - Russia maintained their 100% record start at Buenos Aires 2018 today as they won gold in both the women's -49kg and the men's -55kg on day two of the taekwondo competition at the Youth Olympic Games.
Elizaveta Ryadninskaya and Georgii Popov in the women's -49kg and men's -55kg respectively followed in their compatriots' footsteps from last night, as they both claimed gold.
China's Zihan Cao and Korea's Yeji Lee won the bronze medals.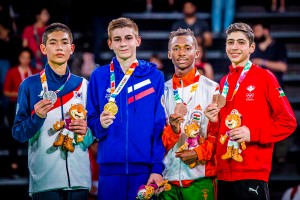 In the men's -55kg, Popov came up against Korea's Kangmin Kim in the final. In one of the highest scoring matches the Games has seen so far, Popov finished the first round 15-10 up. The two athletes maintained their attacking style in the second round with both landing a number of successful kicks to take the score to 25-21 to Popov. With both athletes tired, the third round did not live up to the previous rounds in terms of scoring but was no less exciting. The match finished 33-26 to Popov.
The bronze medals were won by Jordan's Zaid Mustafa Mahmoud Abdul Kareem and Niger's Mahamadou Maharana Amadou T.
For more photos of Day 2 Buenos Aires 2018 Youth Olympic Games click HERE!