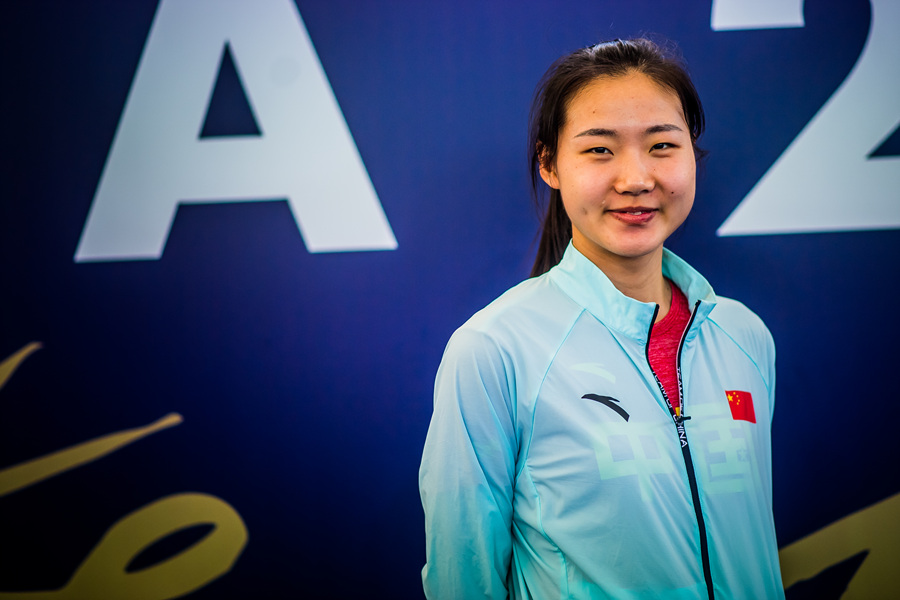 ROME, Italy (June 3, 2018) - Most taekwondo athletes will look back on their first Grand Prix as nothing more than a learning curve and a great opportunity to face some of the world's best Taekwondo stars. However, China's Mengyu Zhang's debut Grand Prix in Rome turned out to be so much more.
Zhang surprised everyone when she claimed gold in the Women's -67kg category by knocking out several big names along the way, including Rio 2016 gold medal winner, Hyeri Oh, in the semi-final.
Following her victory, Zhang spoke about facing the star she has always looked up to:
"I love watching and learning from Hyeri Oh. She always shows strong resilience during her fights and never gives up. These are fighting attributes that I want to try and emulate myself."
After knocking out her idol and advancing to the final, Zhang proved her composure and resilience by defending a slender lead to clinch her first Grand Prix title.
"In the last round, my opponent kicked my head to take her just two points behind me. I was very nervous but I knew what I had to do to win. I just remained focused on keeping my advantage."
The technical ability and mental strength shown by Zhang in Rome proved that she is no longer a prospect for the future but a leading competitor, with eyes firmly set on the Tokyo 2020 Olympic Summer Games.
"During the rest of year I just want to win more points to be in with a chance of qualifying for the Olympics. It's not easy, but I like to set my aspirations high."
If Zhang's first Grand Prix performance is anything to go by, she will not just be making up the numbers in Tokyo. The sky really is the limit for this young and exciting star.