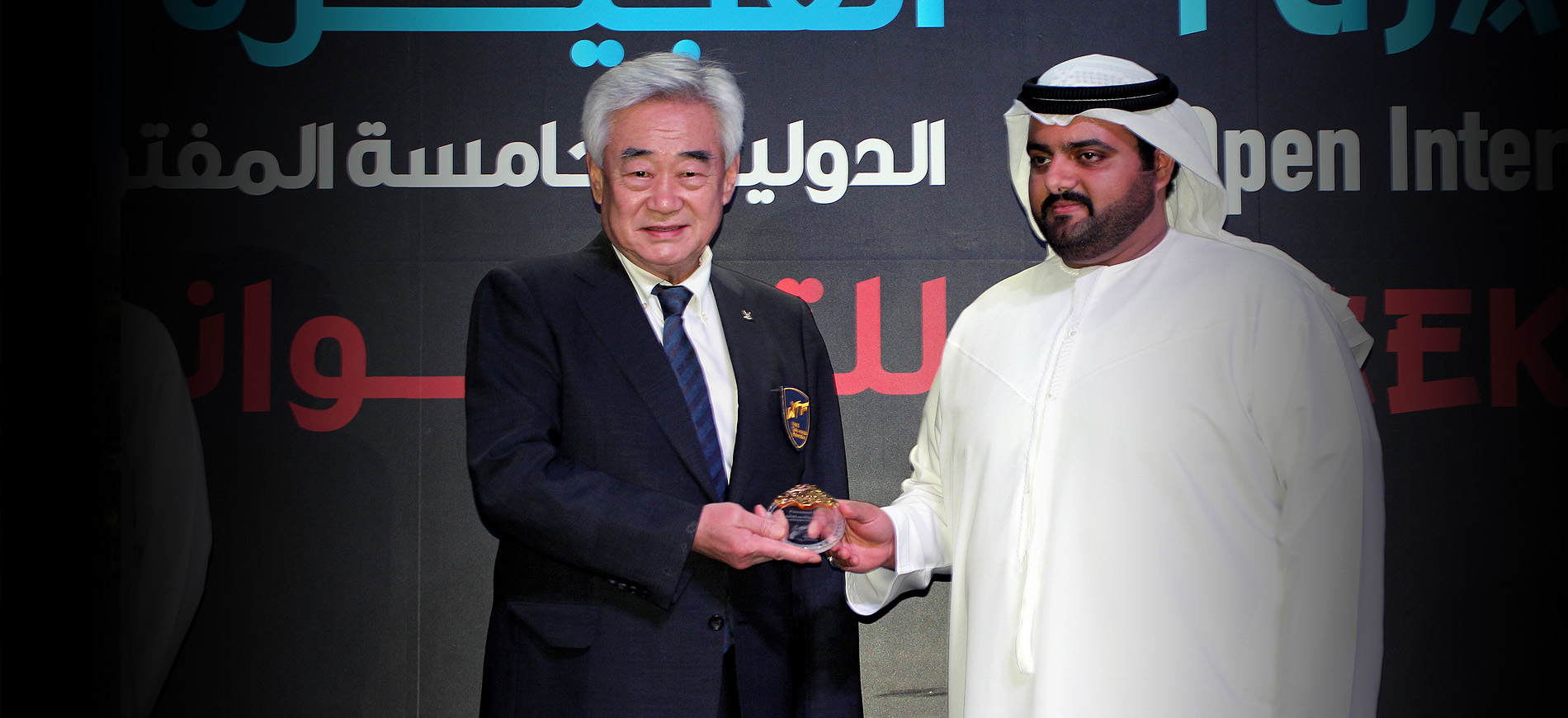 FUJAIRAH, UAE (Feb. 23, 2017) - At the opening ceremony of the 5th Fujairah Open Taekwondo Championships today, the Crown Prince of Fujairah donated USD100,000 to taekwondo charity programs for refugees.
"The growth of refugee numbers globally is one of the greatest crises facing humanity today," H.H. Sheikh Mohammed Bin Hamad Al Sharqi told World Taekwondo Federation President Chungwon Choue. "I make this donation because taekwondo is an economical, easy-to-deploy tool that delivers self-discipline, self-defense and self-confidence to refugees, so effectively upgrading their lifestyles."
The prince donated the monies to the Taekwondo Humanitarian Foundation, or THF, a charitable initiative established in Switzerland. The foundation's mission is to empower refugee children via the martial art and sport of taekwondo, as well as through related educational programs that teach good global citizenship and Olympic values.
"I want to offer my deepest thanks to His Highness both for his tireless support of taekwondo in the UAE, and most especially, for this unexpected and extremely generous donation," said Choue. "This money will be transparently used to create long-term, sustainable programs for the benefit of refugee children worldwide."
The THF, together with the WTF's in-house World Taekwondo Cares Program, has been operating taekwondo programs for refugees in camps in Jordan and Turkey, and among persons displaced by earthquakes in Nepal.
This year, the two organizations plan to build a dedicated taekwondo training facility at the Azraq Refugee Camp in Jordan, and at another, as-yet-to-be-decided refugee camp in Rwanda.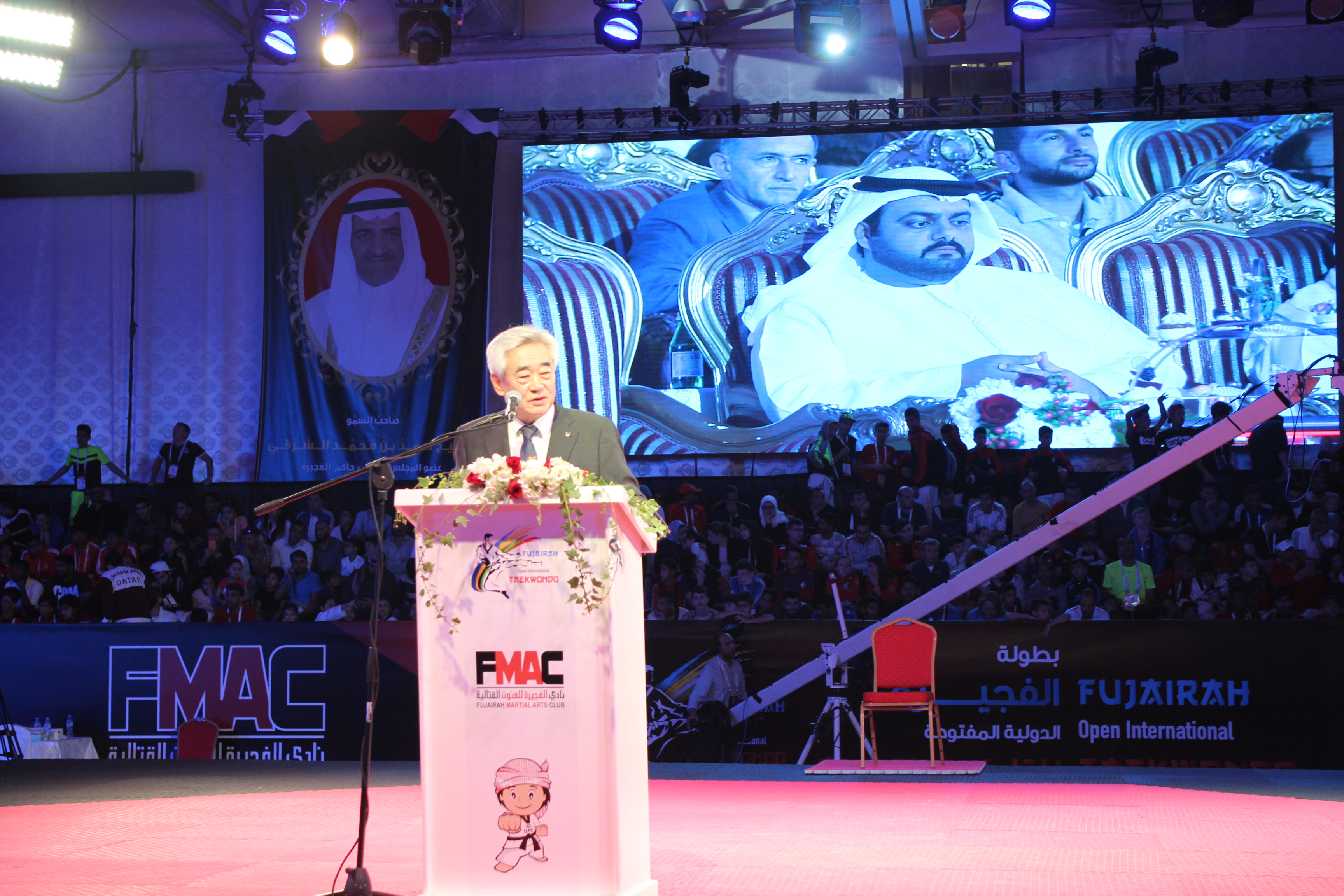 The prince made his donation at the opening of the three-day championship, which attracted 589 athletes from 35 countries. Choue noted that the championships this year had attracted more competitors and more countries than it had last year, indicating the rising importance of the tournament.
A booth was set up in Khalifa Hall where attendees could take the "THF Challenge" - under which persons break a board on camera; pledge a donation to the THF; and challenge another party to do the same. The challenge is one way the taekwondo grassroots – be they individuals or clubs - can assist the THF. The WTF Demonstration Team performed in the opening ceremony and was applauded by the audience.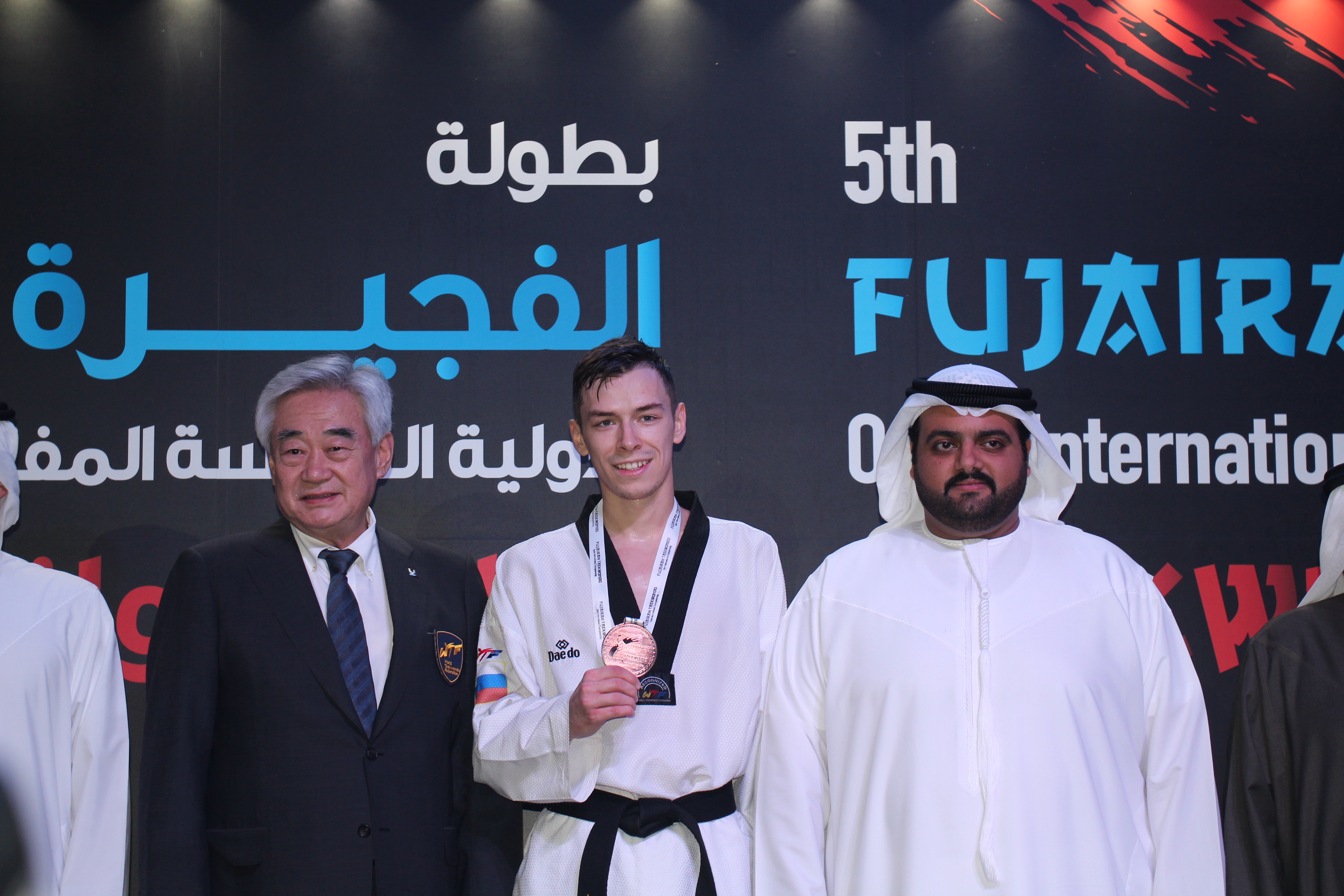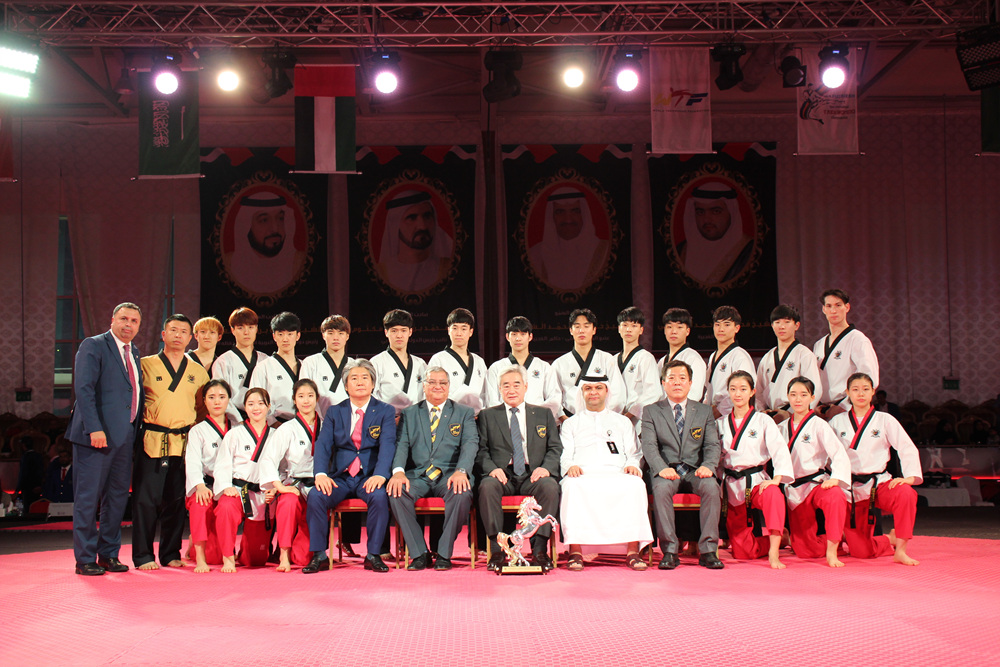 For more information about the THF please visit: http://thfaid.org/