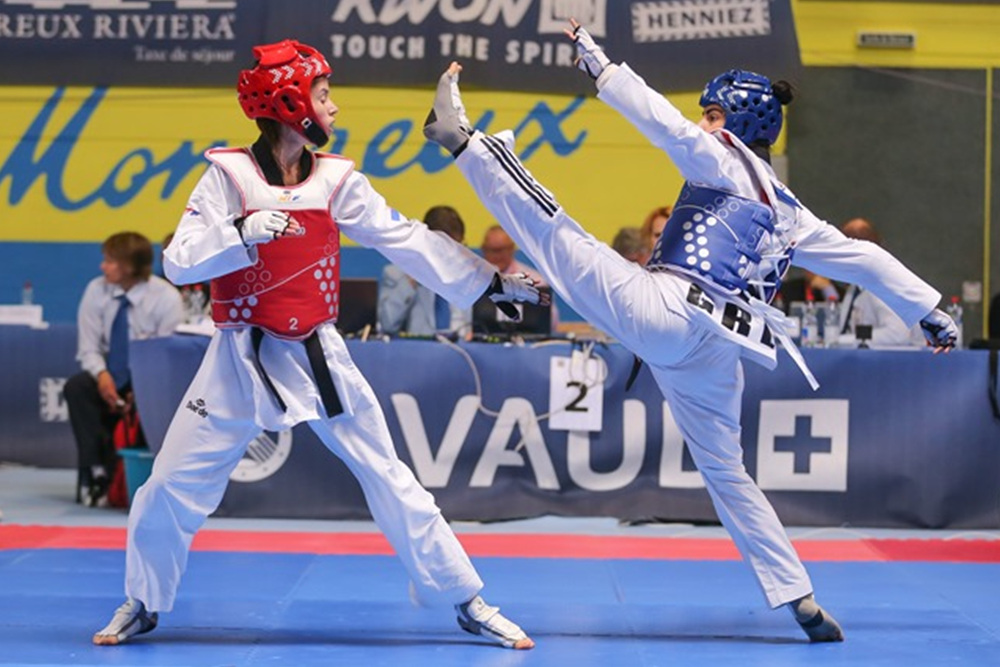 MONTREUX, Switzerland (May 19, 2016) - The best taekwondo athletes from across Europe assembled in Montreux, Switzerland with the hope of winning gold this week as the opening day of European Taekwondo Championships got underway ahead of four days of world-class competition.
The single elimination tournament will take place in the state-of-the-art Salle omnisports du Pierrier with male and female athletes competing across eight weight categories on May 19 - 22. Nearly 400 of Europe's best athletes from 37 different countries are due to compete across the four days with 41 of the 42 European athletes who have qualified for the Rio 2016 Olympic Games set to take part, reflecting the quality of the competition. The Championships will provide athletes with one of the last opportunities to compete at an elite tournament before this summer's Olympic Games and so spectators can expect the very highest standard of taekwondo.
During the opening ceremony of the Championships, mixed-team competitions were held for the first time. The exciting tag-team competition composed of 2 male and 2 female entertained the audiences with excitement. The WTF is hoping to add this event to the Tokyo 2020 Olympic Games. Gender mixed team competition was one of the recommendations from Olympic Agenda 2020.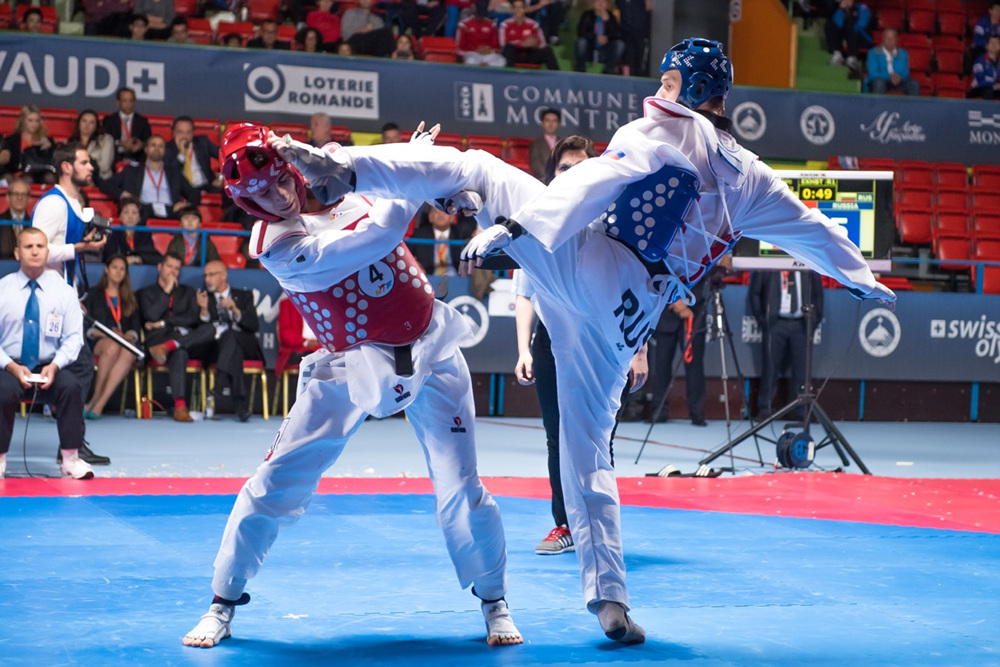 A total of 40 international referees will officiate the tournament, aided by the Protector and Scoring System (PSS) body protector and headgear and instant video replay system to ensure fair and transparent competition.
A number of athletes were honored with appointments as WTF and Taekwondo Humanitarian Foundation (THF) Ambassadors during the opening ceremony. Two-time European Champion, Aaron Cook; Olympic gold medalist at London 2012, Jade Jones; and Raheleh Asemani were all appointed as THF Athlete Ambassadors. These ambassadors will be working together with the THF and WTF to give dreams and hopes to the young refugees through taekwondo. Also, Lisa Lents, a former Miss Denmark, and a former European Championships gold medalist, qualified WTF International Referee and former National Coach of Iceland was appointed as a WTF Goodwill Ambassador. She will be working for the promotion of taekwondo among young women and promoting the value of taekwondo to young women leaders.