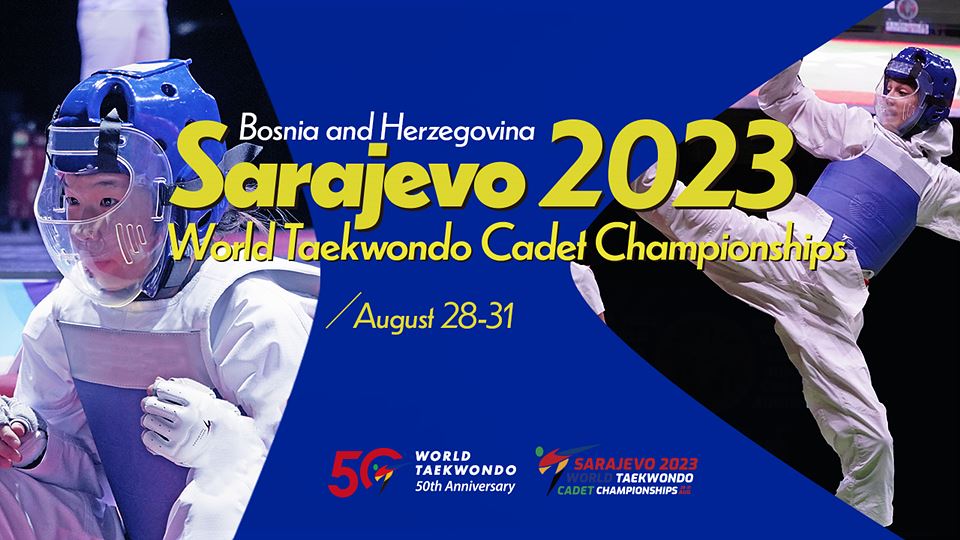 SARAJEVO, Bosnia and Herzegovina (Aug 23, 2023) - The world's best and brightest young Taekwondo athletes are preparing for the return of the World Taekwondo Cadet Championships in Sarajevo on August 28-31.
A total of 620 athletes from 73 countries, a Refugee Team and Individual Neutral Athlete (AIN) are registered compete at the Championships which marks the first time Bosnia & Herzegovina has hosted a World Taekwondo Promote Championships.
New weight divisions will be implemented for the first time at the Championships in order to further protect the safety of the young athletes.
World Taekwondo President Chungwon Choue said.
"We are very excited for the World Taekwondo Cadet Championships to begin next week and showcase the future of our sport. With cadets from more than 70 countries set to compete we will be able to enjoy watching the very best young athletes from around the world.
The new weight divisions can be found below:
Sarajevo 2023 will be the sixth World Taekwondo Cadet Championships following Sofia 2022 and Tashkent 2019.