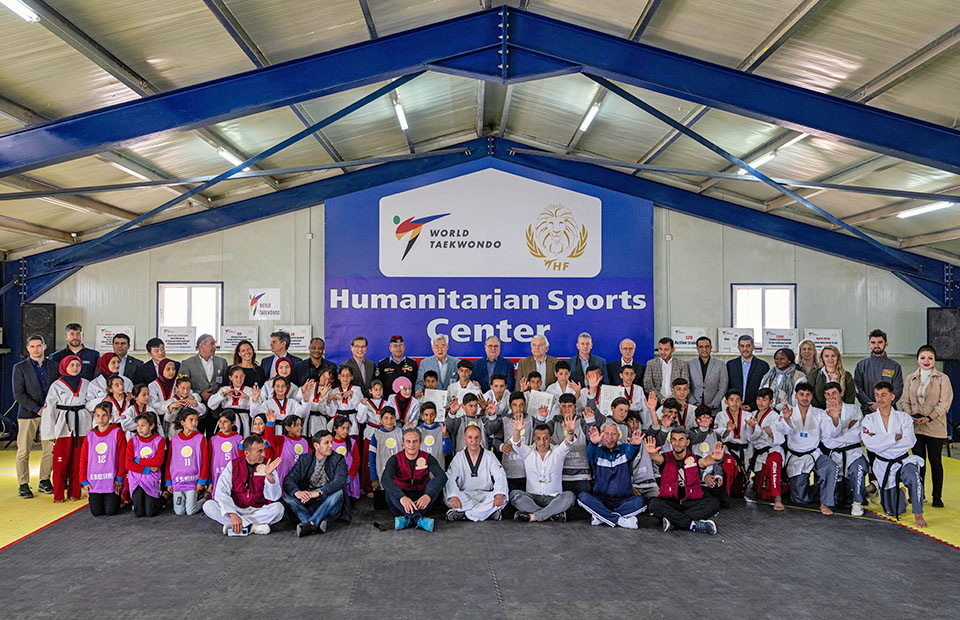 AMMAN, Jordan (Feb 27, 2023) - The first ever Taekwondo Humanitarian Foundation (THF) Hope and Dreams Sports Festival was held in Jordan on February 25-27 giving refugees and displaced persons the opportunity to compete in Taekwondo and Baseball5 competitions.
The festival was organized by the THF and World Taekwondo in collaboration with the World Baseball and Softball Confederation (WBSC), reflecting the increased collaboration between the three organisations. The THF has hosted Hope and Dreams events in the Azraq and Zaatari refugee camps since 2021, but this marked an expansion to a multi-sport festival.
The festival took place in the Azraq Refugee Camp and Jordan's capital Amman, with around 300 young refugee athletes competing, including a refugee team from Afghanistan. On February 25 in the Azraq Refugee Camp, there were Taekwondo and Baseball5 demonstrations as well as an exchange with refugee participants and games. On February 27 in the Jordanian capital, there was a Hope and Dreams Refugee Taekwondo Championships for Cadet and Junior categories and was followed in the afternoon by Taekwondo Championships for Senior categories and a Baseball5 Championships. Representatives from the Association of Summer Olympic International Federation (ASOIF), UNHCR, the UN Refugee Agency, and the International University Sports Federation, were also in attendance.
The THF, World Taekwondo and the WBSC are all proud members of joint UNHCR and International Olympic Committee (IOC) "Sports Coalition" and share a commitment to improving access for all refugees to safe and inclusive sporting facilities. THF, World Taekwondo and the WBSC signed a Memorandum of Understanding (MoU) in March 2020 to promote humanitarian, social inclusion, peace and development-supporting activities.
THF Chairman and President of World Taekwondo Chungwon Choue said:
"We are delighted to have hosted this Hope and Dreams Sports Festival in partnership with the WBSC. We have always been clear that our commitment to empowering refugees goes beyond Taekwondo and that we want to partner with other sports to expand the opportunities we are providing to those who need it most.
"By implementing such humanitarian efforts, World Taekwondo plans to elevate Taekwondo's status from a widely watched and enjoyed world sport to one that makes social contributions and spreads the message of peace worldwide."
WBSC President, Riccardo Fraccarri, said:
"I am proud and enthusiastic to have been able to attend the inaugural Hope and Dreams Sports Festival in Jordan and witness first-hand how Baseball5 can be an excellent tool to promote inclusivity and team building, especially in under privileged communities, as well as seeing how important sport in general is in combating social inequality and promoting peace, well-being and social inclusion.
"Sport is so much more than just a game, it teaches fundamental skills and principles that are critical to becoming a good global citizen. The WBSC believes that all should have access to sport, no matter their background, so we remain fully committed to continuing our partnership with the THF and World Taekwondo to provide opportunities for displaced people through sport."
ASOIF President, Ricci Bitti said:
"What a valuable initiative of two International Federations teaming up to bring the physical and mental benefits of their sports to refugees and displaced people. It was impressive to see first-hand how much positive energy this Hope and Dreams Sports Festival was able to generate among the young people – young athletes who had to go through so much in their lives already and need to gain hope and confidence for their future."
Dominik Bartsch, UNHCR Representative to Jordan welcomed the initiative: "Sports in refugee camps and beyond are impressive ways of bringing people together whose lives have been disrupted. The THF developed programs that build respect for others, self-control and redeem a pleasure in life that certainly belongs to youth of all ages."
Since 2016 the THF has developed Taekwondo grassroots projects for refugees, and is now established in seven countries. The THF project in Azraq was one of the founding initiatives of the THF and has run since 2016 with the Taekwondo Humanitarian Center opened in 2018 to give children a place to enjoy sports activities and education. The space has been renamed the Humanitarian Sport Center, offering capacities to practice other sports by International Sport Federations which have signed MoUs with the THF/World Taekwondo.
The WBSC is committed to increasing Baseball Softball and sport-based initiatives for refugees and hosting communities, promoting and facilitating equal access to sport as well as the participation of refugees in sporting events and competitions. The WBSC recognizes sports' unique ability to bring communities together, under the Olympic values of excellence, friendship and respect.
The Azraq refugee camp is located near Azraq, Jordan, and was built for refugees of the Syrian Civil war in 2014. Developed, and operated by the United Nations High Commissioner for Refugees (UNHCR), in conjunction with the Government of Jordan, its population has reached over 35,000 refugees. Many refugees in Azraq are in poor physical and mental health, having gone through traumatizing events. The Taekwondo Humanitarian Foundation and its partners set up since 2016 a holistic program directed to children and youth, bringing sport and education to deliver quality of life and teach Olympic values.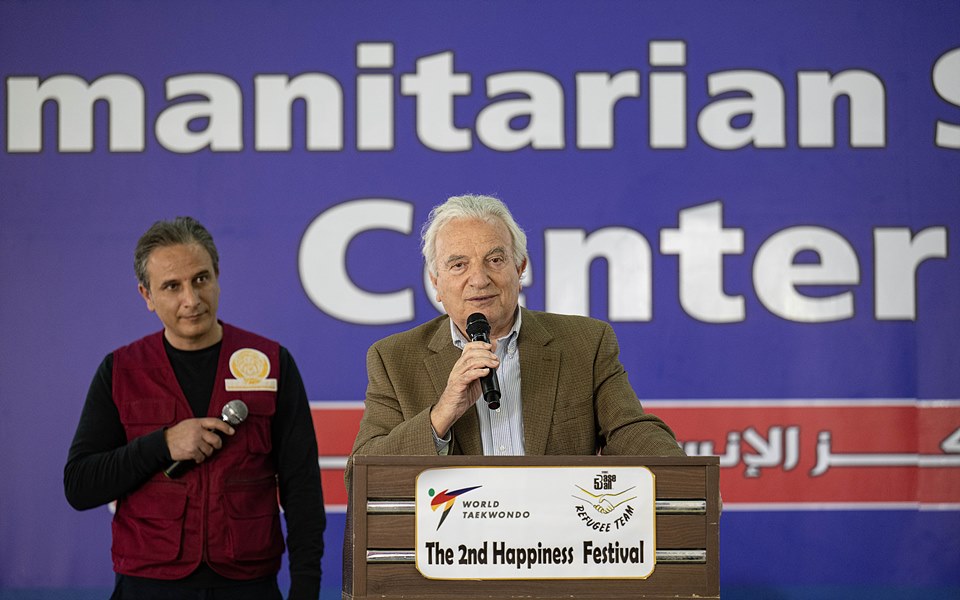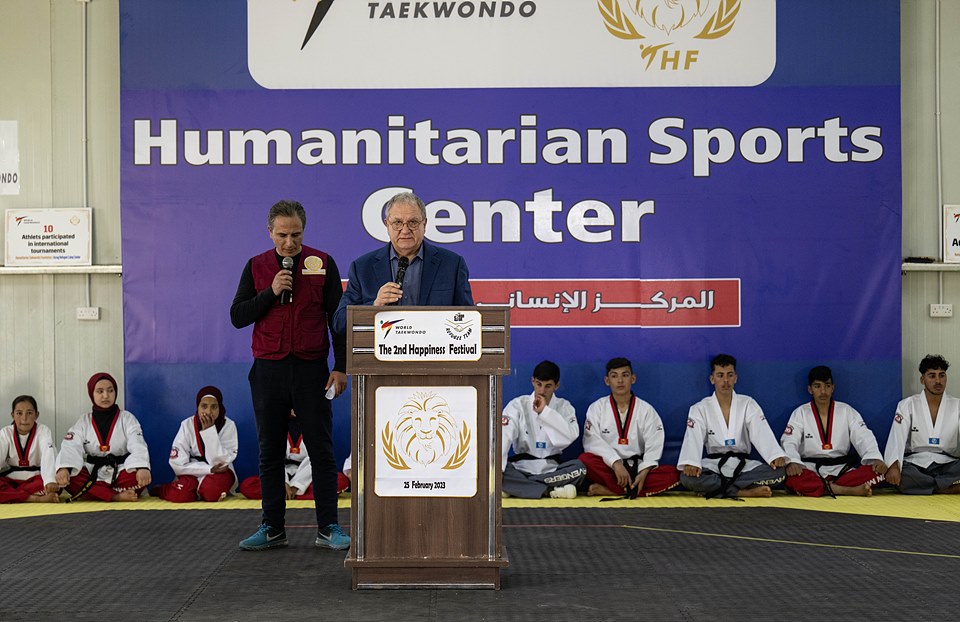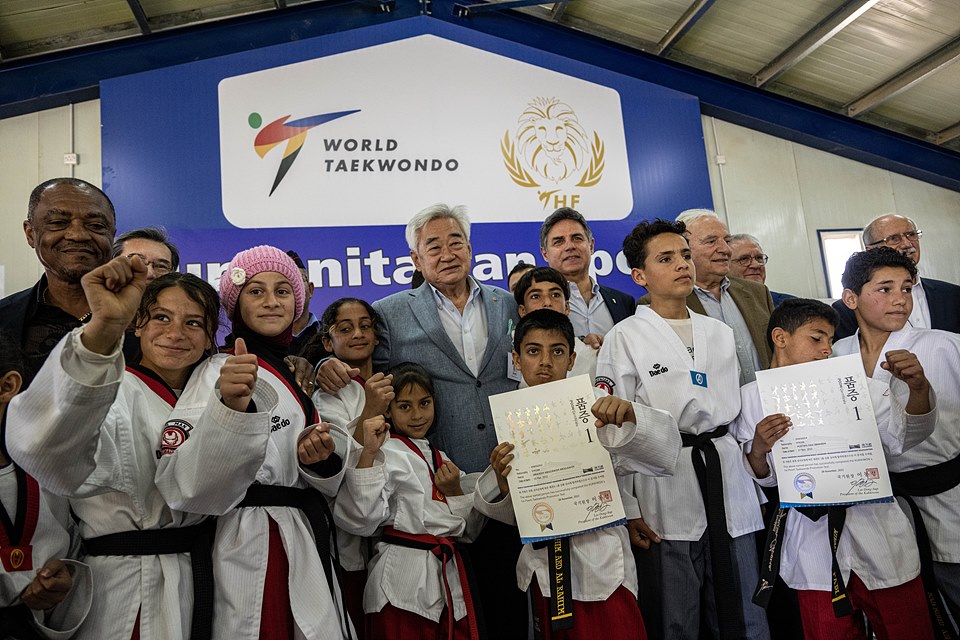 Photos by the Korea Times / Shim Hyun-chul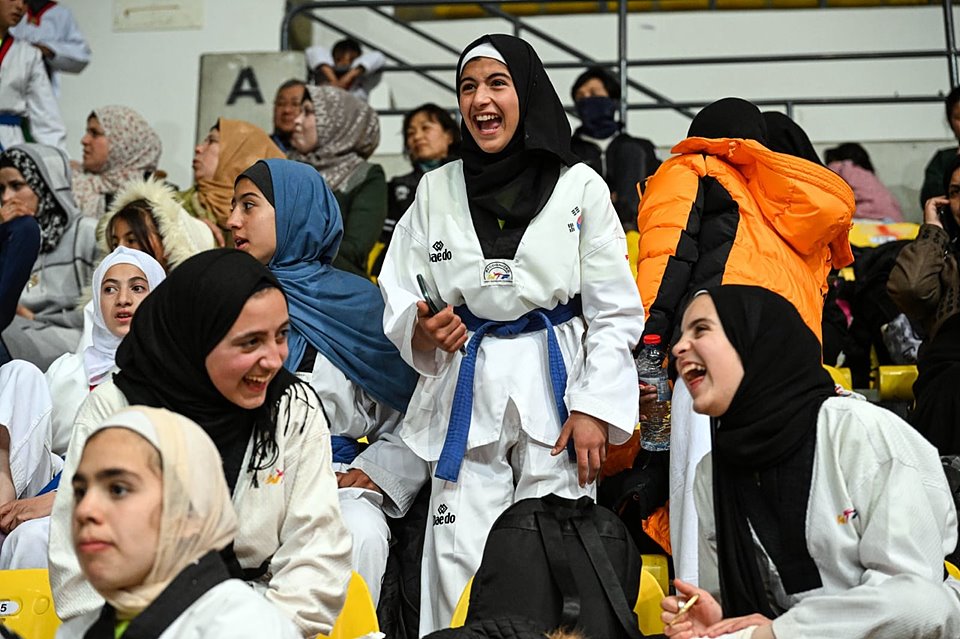 Photos by the Korea Times / Shim Hyun-chul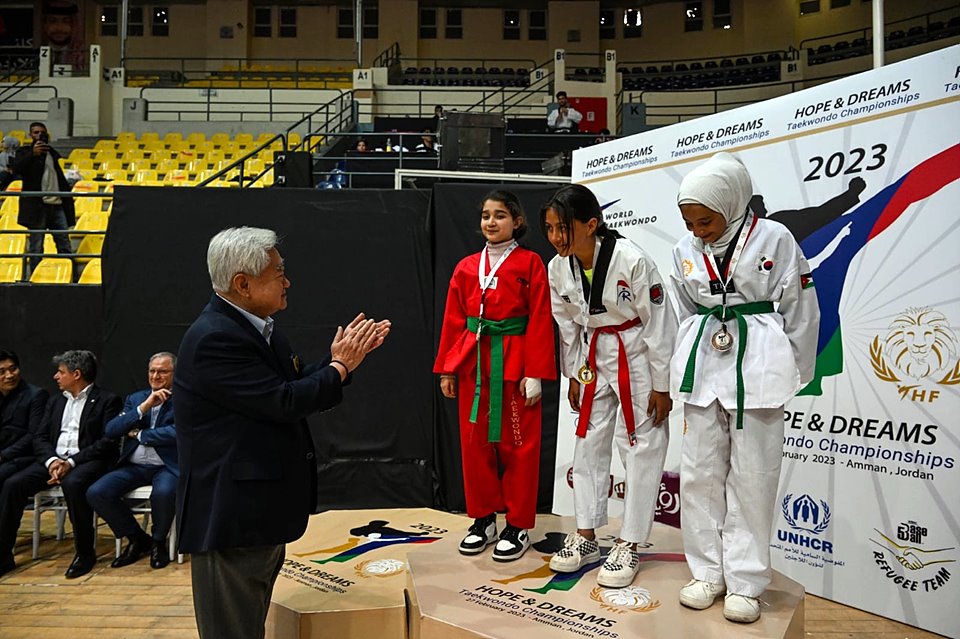 Photos by the Korea Times / Shim Hyun-chul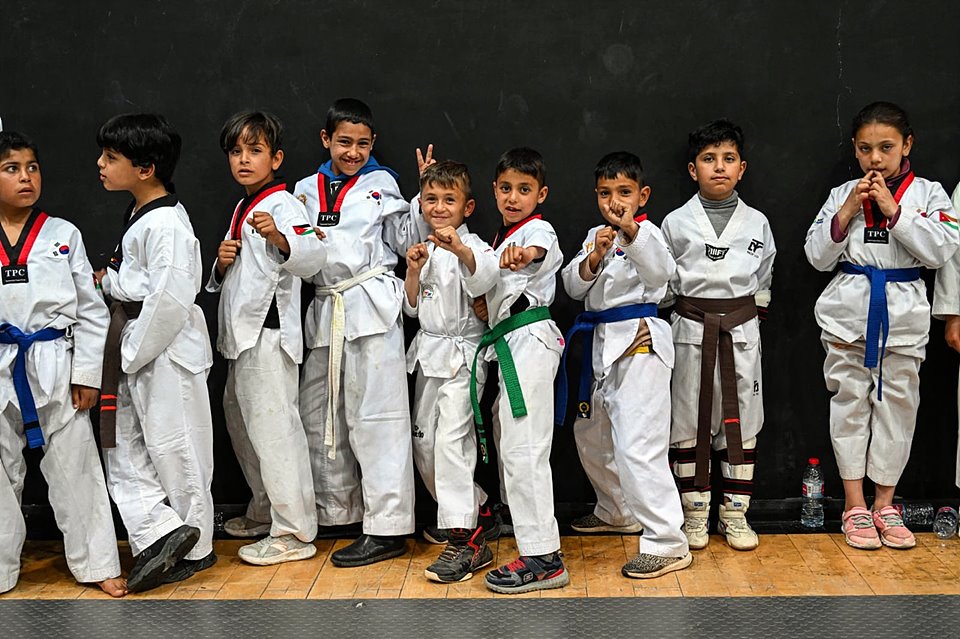 Photos by the Korea Times / Shim Hyun-chul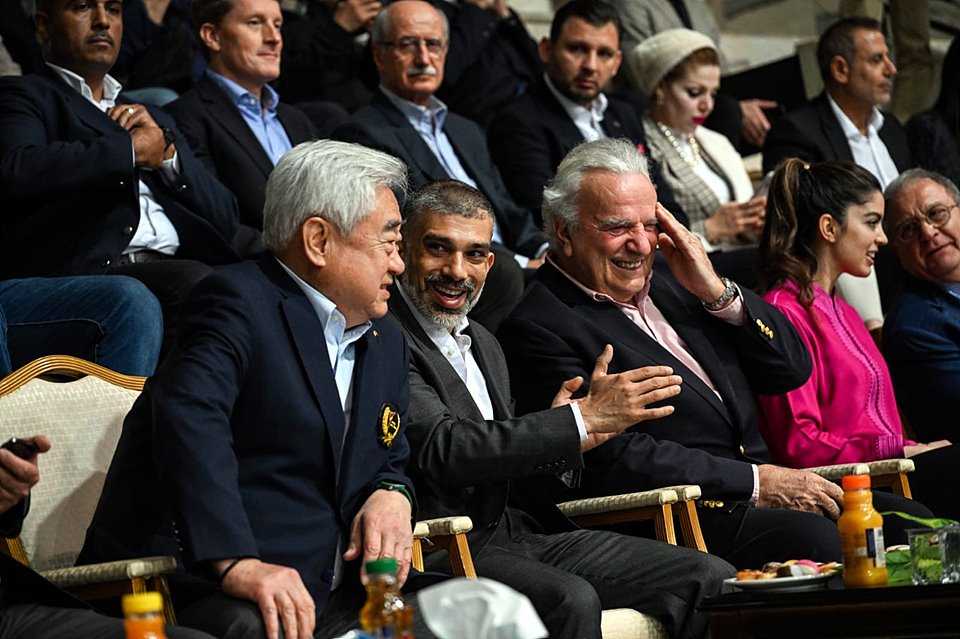 Photos by the Korea Times / Shim Hyun-chul
Photos by the Korea Times / Shim Hyun-chul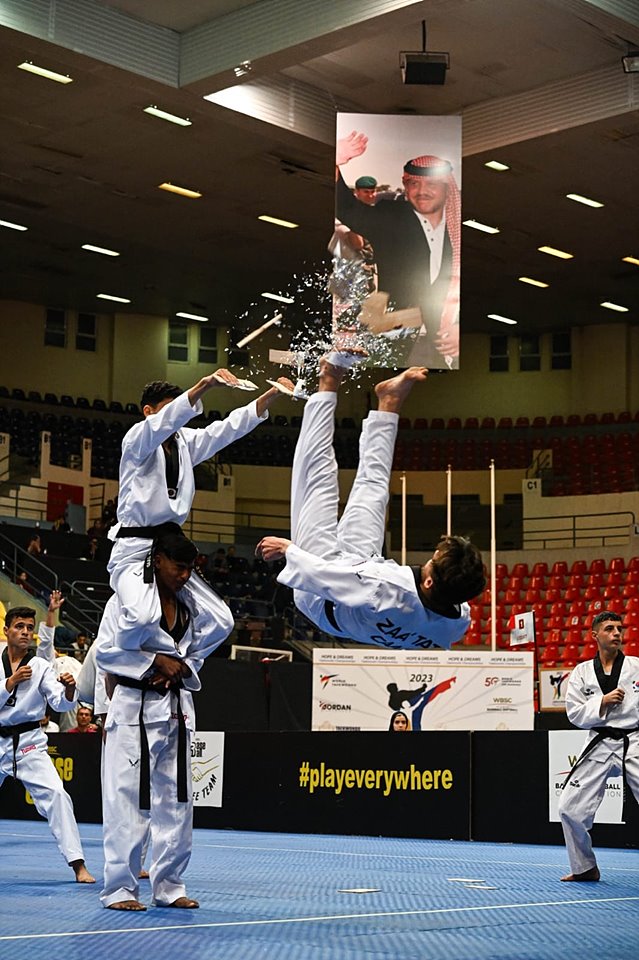 Photos by the Korea Times / Shim Hyun-chul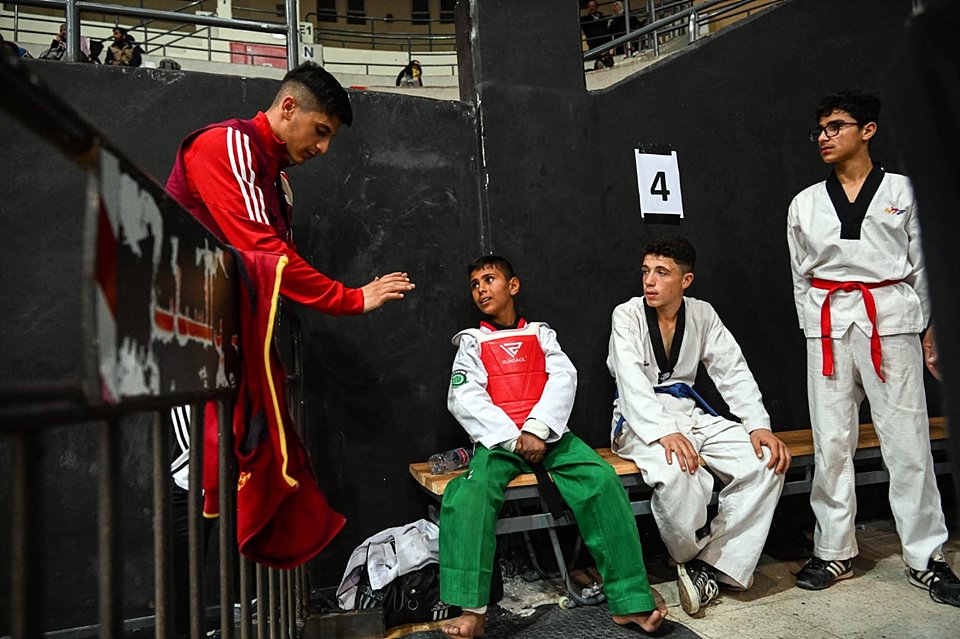 Photos by the Korea Times / Shim Hyun-chul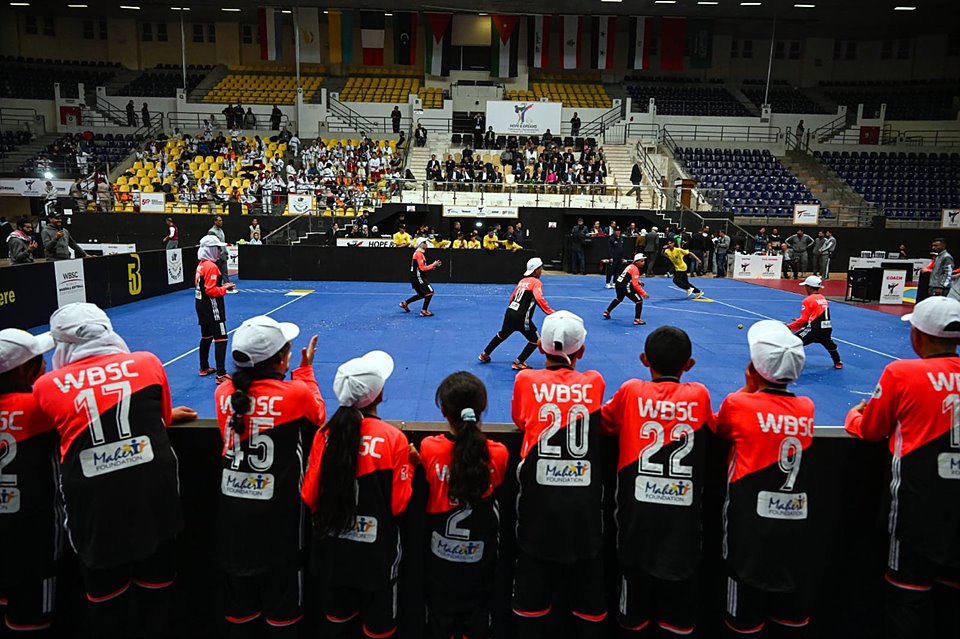 Photos by the Korea Times / Shim Hyun-chul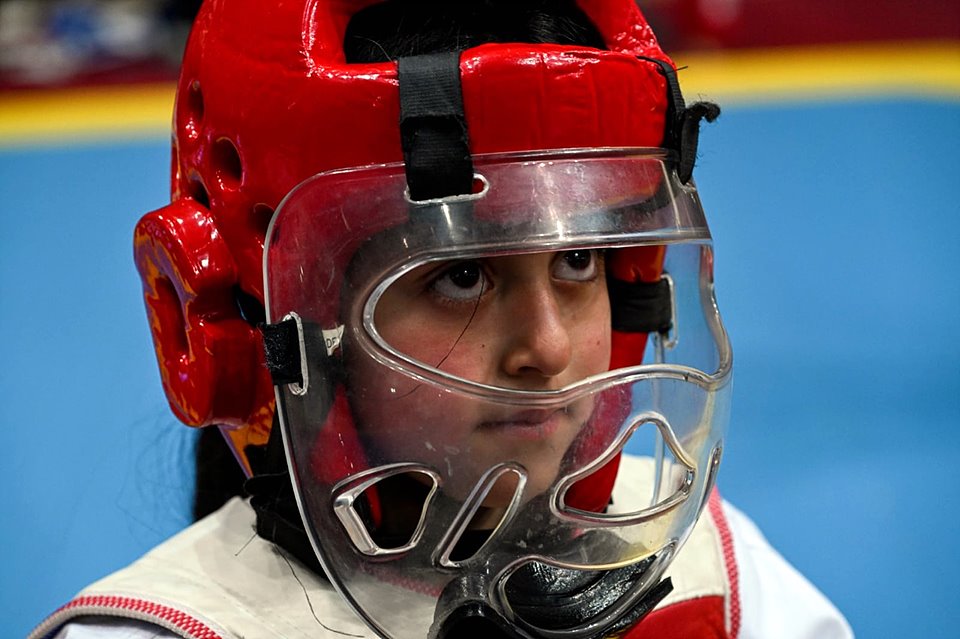 Photos by the Korea Times / Shim Hyun-chul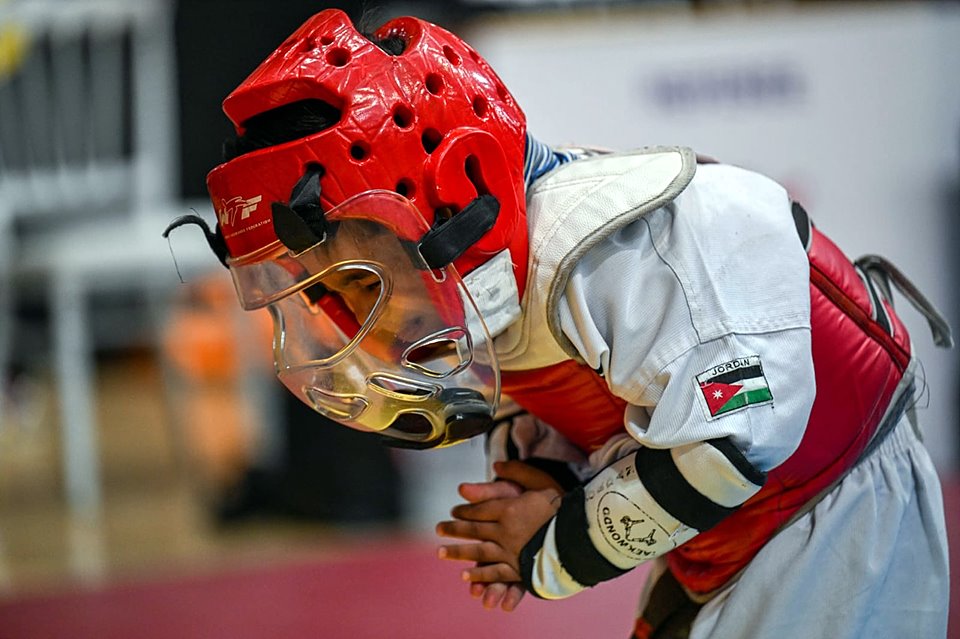 Photos by the Korea Times / Shim Hyun-chul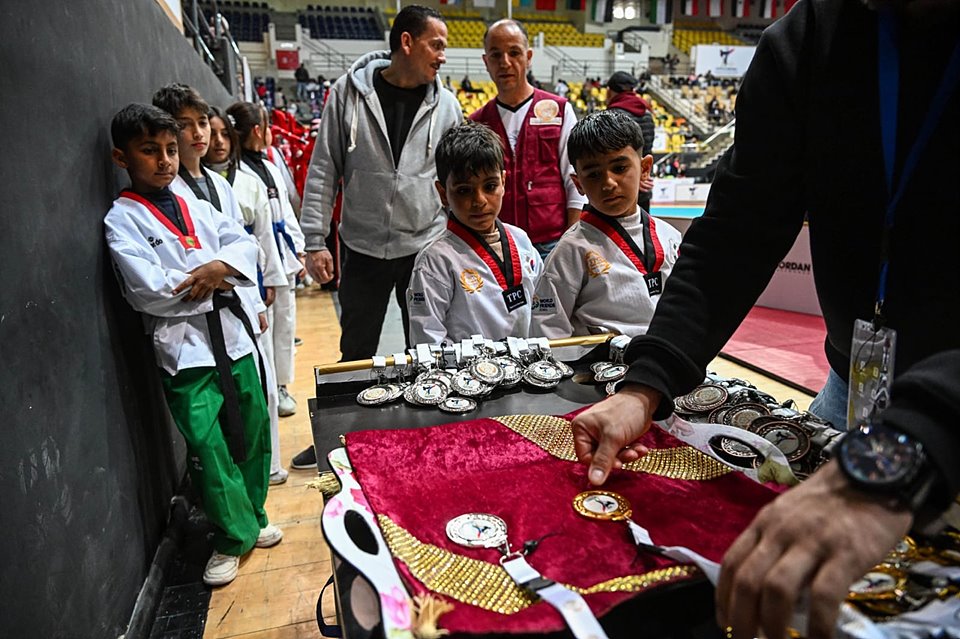 Photos by the Korea Times / Shim Hyun-chul
Photos by the Korea Times / Shim Hyun-chul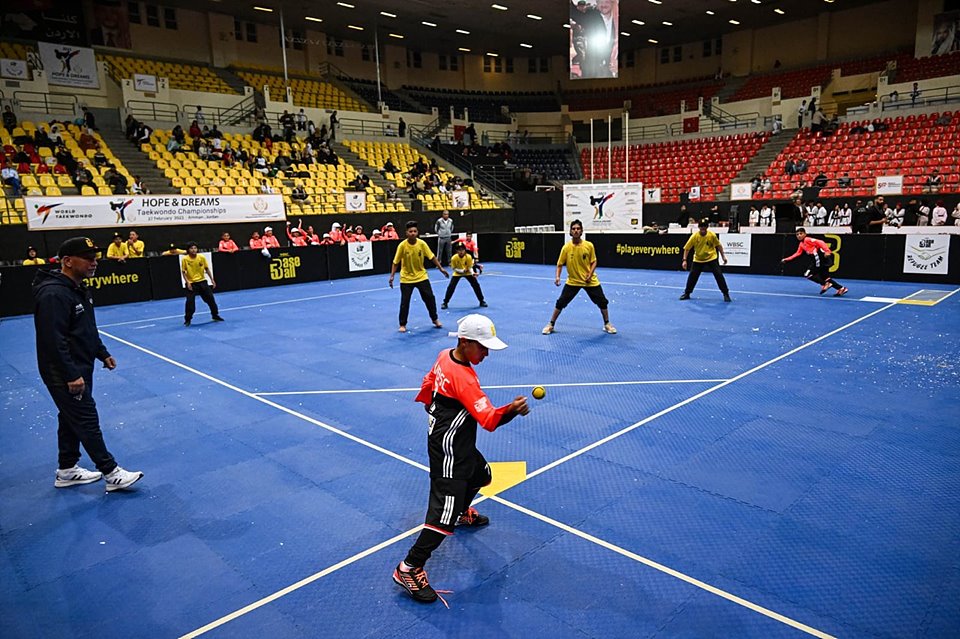 Photos by the Korea Times / Shim Hyun-chul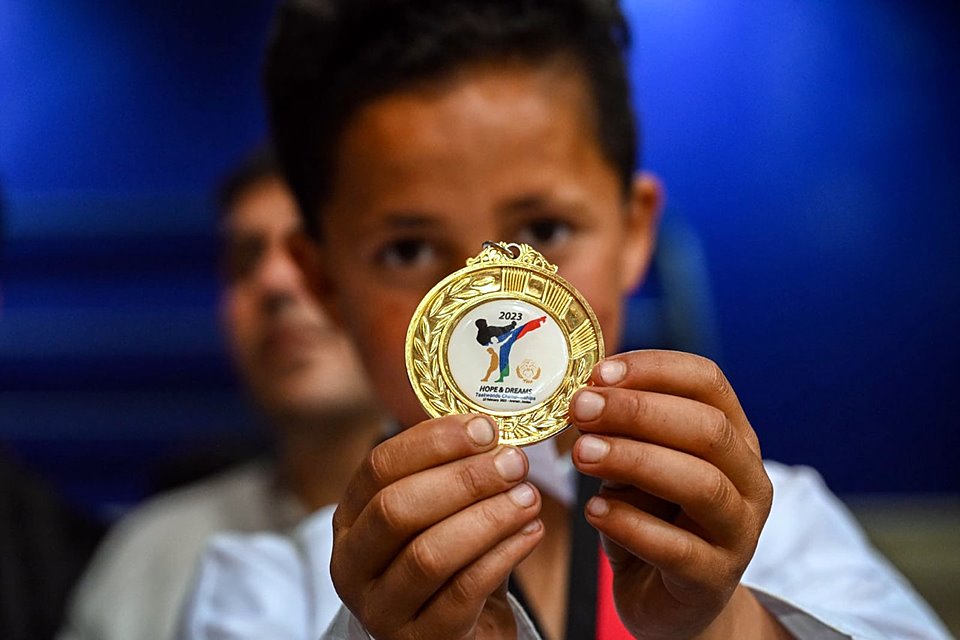 Photos by the Korea Times / Shim Hyun-chul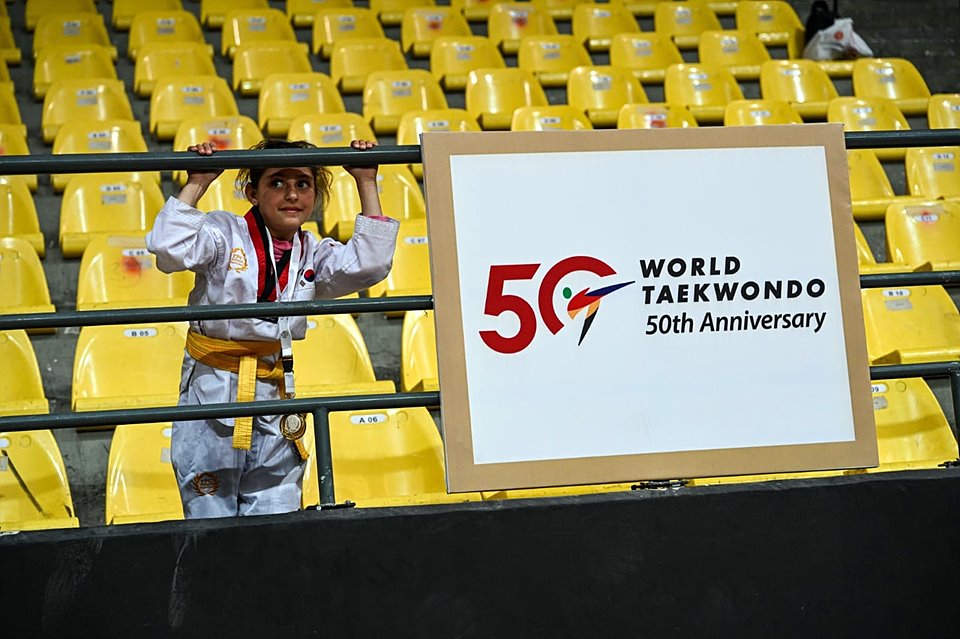 Photos by the Korea Times / Shim Hyun-chul