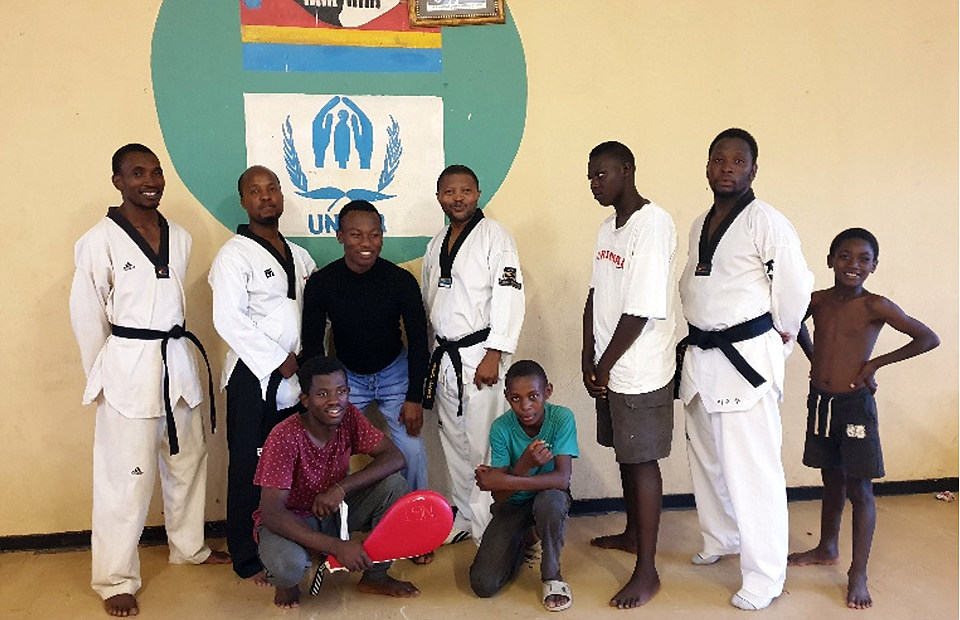 LAUSANNE, Switzerland (Feb. 16, 2022) - The Taekwondo Humanitarian Foundation (THF) and Next Generation Taekwondo – an academy based in Manzini, Eswatini – have launched a new project in Eswatini to empower refugees and displaced people through Taekwondo.
The innovative project will see the THF and Next Generation Taekwondo train refugees in the Malindza refugee camp as well as displaced people in Eswatini in two dojangs. The long-term objective will be to unite all Taekwondo practitioners from in and out of the refugee camp to train together under one roof.
Under the agreement, which was signed on February 1, 2022, Next Generation Taekwondo will run the project under the leadership of its founder and head coach Master Sizwe Mabuza. The THF will provide financial and educational support including safeguarding training. The THF will also help to train coaches and set clear targets. As with all THF projects, Taekwondo will be used to provide structured training for refugees and displaced people allowing them to improve their health and learn vital life skills.
THF Chairman Chungwon Choue said:
"We are delighted to launch this THF project in Eswatini in partnership with Next Generation Taekwondo. Next Generation Taekwondo has already been doing a wonderful job in delivering Taekwondo programmes in Eswatini and with the additional resources and expertise of the THF we will be able to ensure even more people can benefit from our sport."