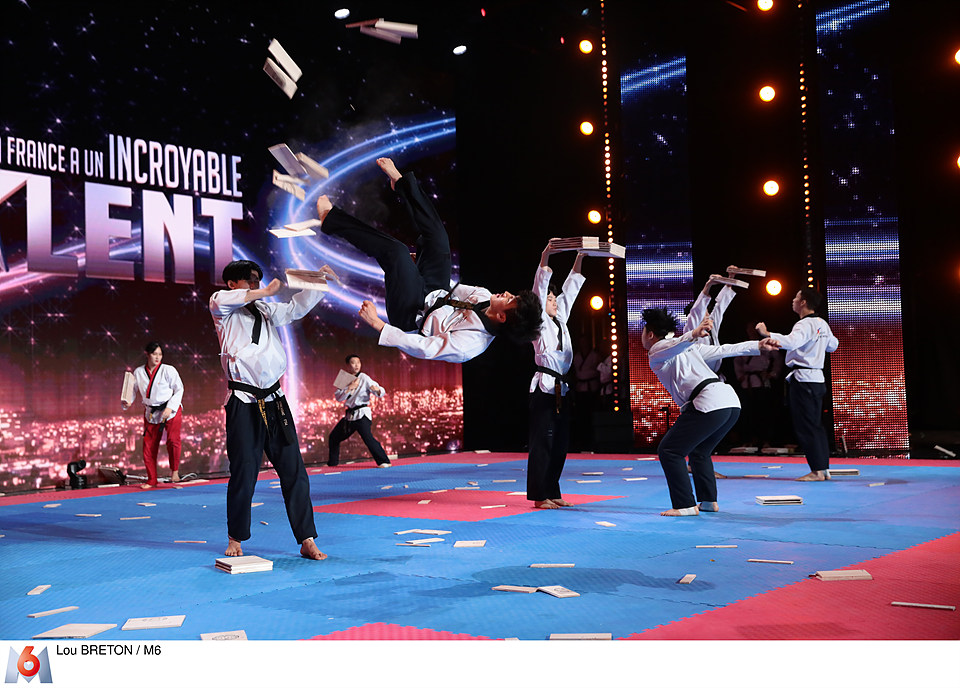 RUEIL-MALMAISON, France (October 20,2021) - The World Taekwondo Demonstration Team continue to amaze audiences around the world as they today secured the Golden Buzzer at the auditions of France's Got Talent and are now fast tracked to the show's final in December.
The world-famous Demonstration Team put on a spellbinding performance which captivated the celebrity judging panel and those watching in the audience. Multi-million record selling singer Hélène Ségara decided the performance was worthy of the final and pressed the Golden Buzzer. Fellow judges, magician Eric Antoine, comedian Sugar Sammy and singer, actress, tv host and fashion designer Marianne James, shared Ségara's praise for the act.
The 12 members of the Demonstration Team were joined by 7 members from France to total a team of 19 plus the head coach. The performance began with four female warriors showcasing different Taekwondo techniques before the male members of the team joined them and demonstrated energetic and acrobatic board breaking.
France's Got Talent is in its 16th season and is broadcast on French channel M6. The winner of the show will receive a prize of 100,000 EUR.