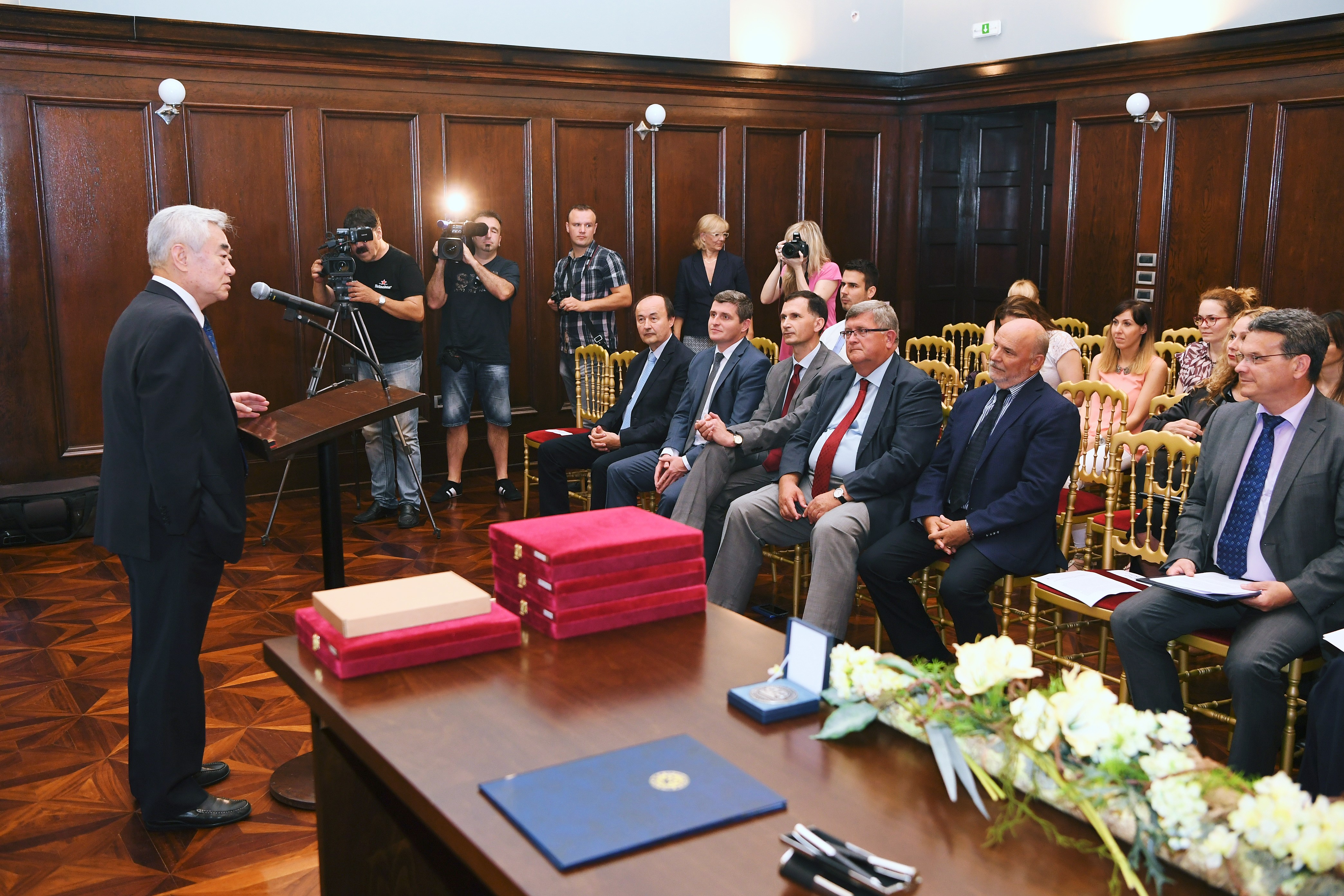 RIJEKA, Croatia (June 27, 2016) – WTF President Chungwon Choue today attended the opening ceremony of the Taekwondo Academy in Rijeka, Croatia.
The Taekwondo Academy was established by the University of Rijeka and aims to act as a catalyst for the development of sport and education in Croatia and inspire social change throughout the local community. The academy will use the power of taekwondo to build confidence, knowledge and self-awareness both in the academic community and the city of Rijeka.
President Choue was joined at the ceremony by Prof. Pero Lucin, Rector at the University of Rijeka, Ivo Usmiani, President of JGL and Board of Trustees Member of the Taekwondo Academy in Rijeka,  Zlatko Komadina, President of County of Primorje and Gorski kotar, Vojko Obersnel, Mayor of Rijeka,  Dalibor Krpan, WTF Auditor and President of Taekwondo Academy in Rijeka and Won-sup Park, Ambassador of Korea to Croatia.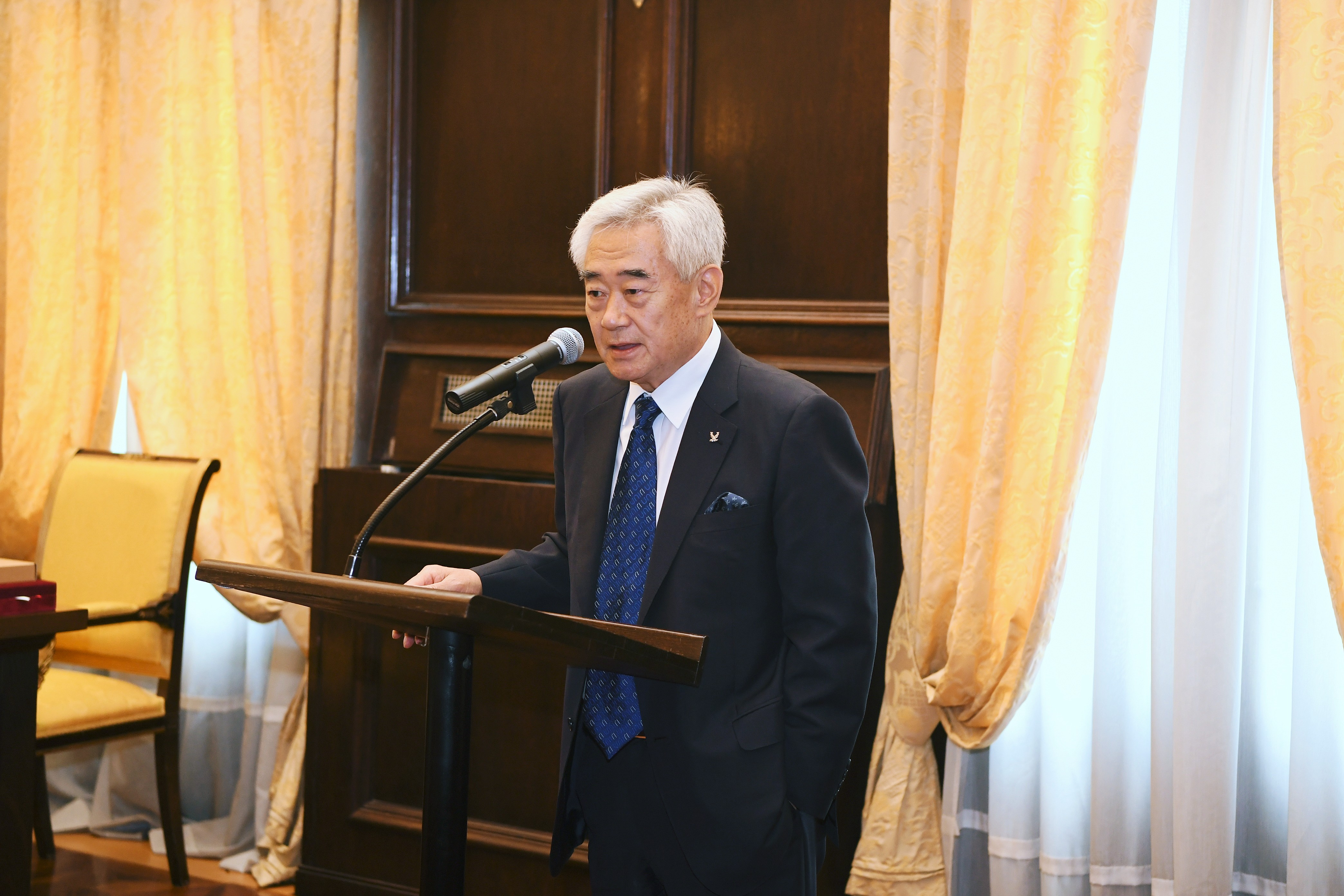 Speaking following the ceremony, President Choue said:
"We are delighted to support the University of Rijeka in establishing a new Taekwondo Academy. The University and its Rector, Professor Pero Lucin, are firm believers in the taekwondo philosophy and its power to help us build a better future. This Taekwondo Academy will harness this power and not only develop the sport in Rijeka – encouraging people to be more active and life healthier lifestyles – but also teach its practitioners discipline, understanding and respect.
"I would like to congratulate the University of Rijeka and the city for taking the initiative to establish this Taekwondo Academy and I have no doubt that it will serve the community for many years to come – creating a better and more united community."
The University of Rijeka will be hosting and co-organizing  the 2016 European University Games in July which will attract 5,000 students from 45 European countries and 250 different universities across 21 different sports – including taekwondo.