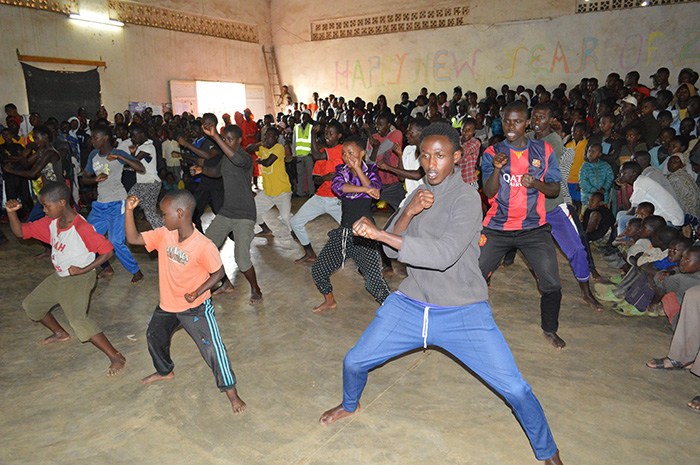 June 20, 2018 – World Taekwondo reiterated its commitment to using the power of sport to contribute to a better and more peaceful society on World Refugee Day.
World Taekwondo is one of the world's leading International Federations (IFs) in promoting peace through sport. In 2015 it established the Taekwondo Humanitarian Foundation (THF) in order to empower refugees through taekwondo. The THF has since gone on to establish projects in Jordan, Nepal Turkey, Djibouti, Rwanda and France. In April this year, the THF opened its first dedicated Taekwondo Training facility in the Azraq refugee camp in Jordan. The facility serves 80 boys and girls providing them with an important physical activity as well as teaching them critical skills and values which will support them in future life.
World Taekwondo President and Taekwondo Humanitarian Foundation Chairman Chungwon Choue said:
"The refugee crisis is a global crisis. There are over 22.5 million refugees worldwide and half of them are women and children. World Refugee Day is an important reminder that we must all work together to solve this global problem. It is a time to show that we stand together with refugees all over the world and we are ready to support them.
"Through the THF, World Taekwondo is supporting refugees in six countries around the world. We have seen the joy sport can bring but we know there is much more that we can do. Once again I reiterate our commitment to working with other IFs to provide refugee children with a broader spectrum of sporting activities. Through sport, we can provide millions of refugees with invaluable life skills and hope for a brighter future."