World Taekwondo today opened the next bidding process for its events from 2021 to 2023 as it continues to engage with interested cities around the world and deliver long-term certainty for the sport.
 A total of 12 events between 2021 and 2023 are available to bidders including World Taekwondo Championships & World Para Taekwondo Championships, World Taekwondo Junior Championships & Youth Olympic Games Qualification Tournament, World Taekwondo Poomsae Championships & World Para Taekwondo Poomsae Championships, and World Taekwondo Grand-Prix Series.
 World Taekwondo Championships takes place in conjunction with World Para Taekwondo Championships, and World Taekwondo Poomsae Championships takes place together with World Para Taekwondo Poomsae Championships.

World Taekwondo Events Open to Bid
 "By opening the bidding process now, we are providing cities with an opportunity to consider hosting multiple events and to build the events into their long-term strategies, thus guaranteeing greater legacies. Our enhanced bidding process allows us to engage with more potential host cities and countries and, through greater collaboration, deliver the very best events for the sport and for the city. Taekwondo is a global sport and we want to take our events to more cities and countries to further increase taekwondo's popularity." World Taekwondo President Chungwon Choue said.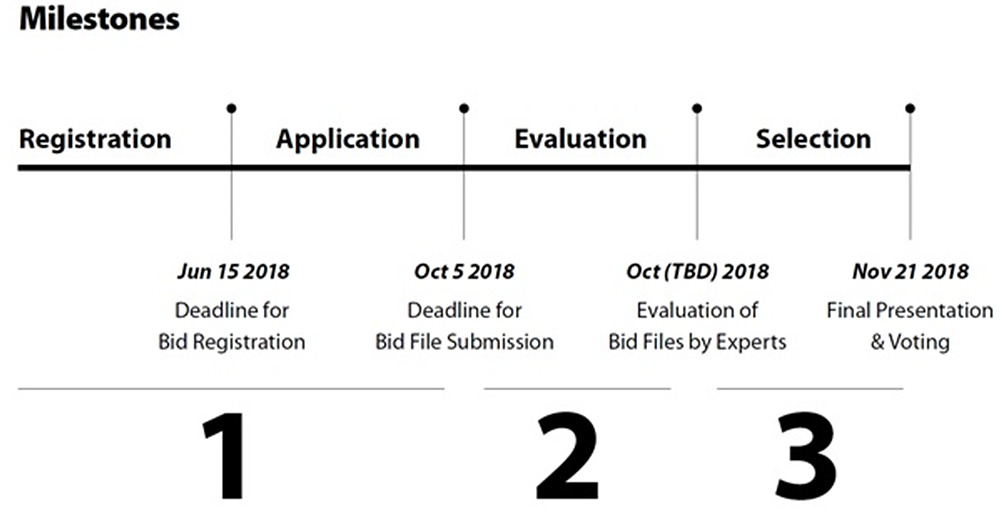 The timeline of the bid process has been outlined ©World Taekwondo
 Interested bidders have to complete their bid registration by 15 June 2018, before submitting their bid file by 5 October 2018. The bid files will then be evaluated by a group of experts before the host city selection is decided at World Taekwondo Council Meeting in Fujairah, UAE on 21 November 2018.
 For more information, World Taekwondo Events bid brochure and Bid Registration form can be found here.