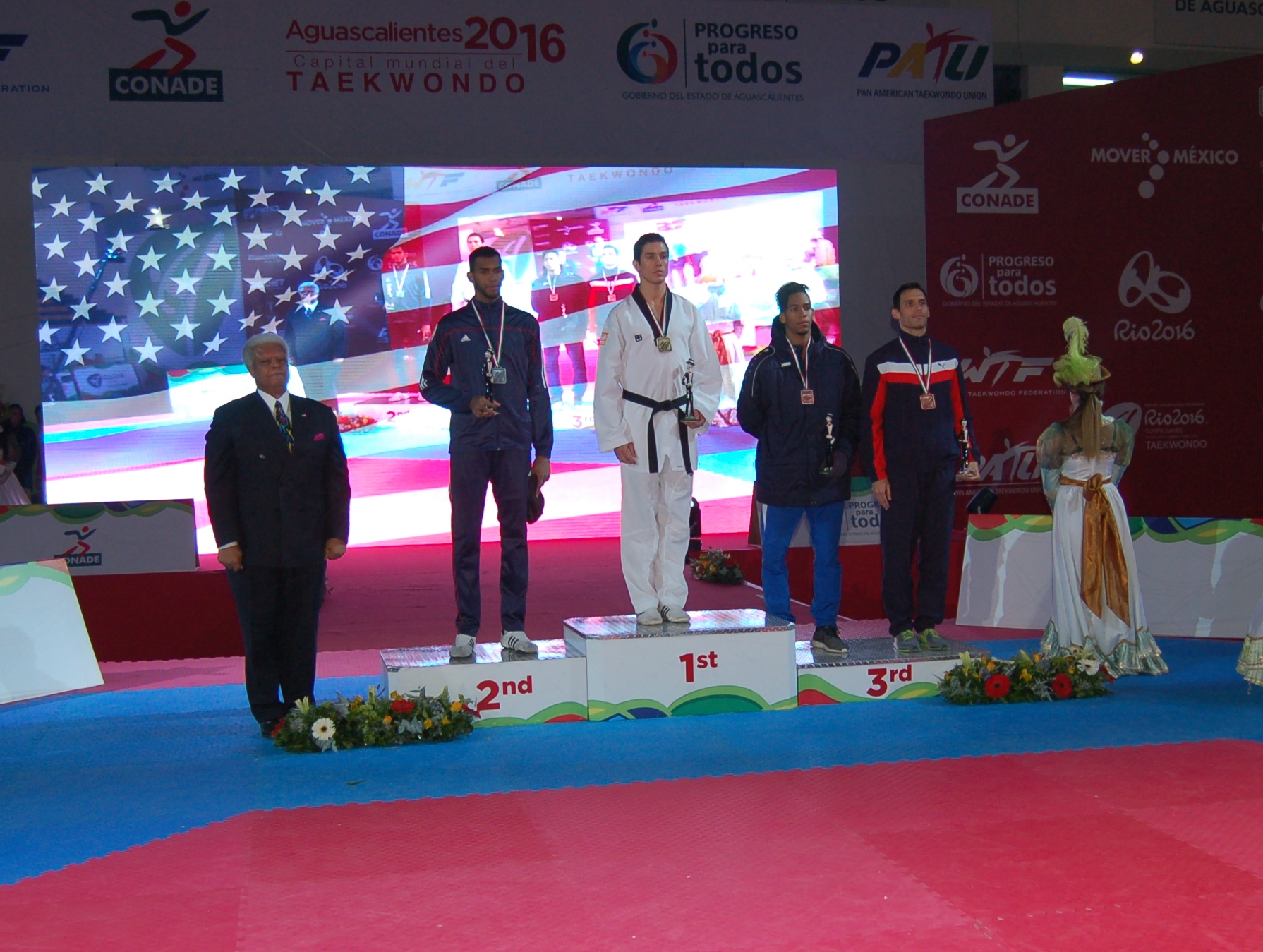 The USA topped the medal table of the Pan Am Qualification Tournament in Aguascalientes, Mexico after the first day of an exciting competition which saw seven countries secure qualification places at the Rio 2016 Olympic Games, including Aruba for the first time ever.
The USA won a gold and a silver medal through Steven Lopez in the male -80kg and Stephen Lambdin in the male +80kg to top the medal table on day one. Lopez now has the chance of competing at his fifth consecutive Olympic Games if he is selected for Rio 2016.
Monica Pimentel- Rodriguez's silver medal performance in the female -49kg made history for her country, Aruba, as it secured its first ever taekwondo qualification at an Olympic Games. This follows similar historic fetes being achieved by Cape Verde and D. R. Congo in the African Qualification Tournament held earlier this year and reflects the ever growing competitive strength of taekwondo across the world.
Peru, Panama, Colombia, Dominican Republic and Cuba all joined Aruba in securing one qualification place at Rio 2016 after the first day of competition in Aguascalientes. The full list of results from day one can be found below:
PAN AMERICA: DAY-1
Weight
Rank
Name
NOC
F-49kg
1
DIEZ CANSECO VERDE, LIZBETH
PER
2
PIMENTEL – RODRIGUEZ, MONICA
ARU
F-57kg
1
CARSTENS, CAROLENA
PAN
2
PATIÑO, DORIS
COL
M-80kg
1
LOPEZ, STEVEN
USA
2
HERNANDEZ, MOISES
DOM
M+80kg
1
ALBA CASTILLO, YUNIER RAFAEL
CUB
2
LAMBDIN, STEPHEN
USA
Day two of the Pan Am Qualification Tournament will see athletes battle it out for the remaining eight Olympic qualification places across the female -67kg and +67kg and the male -58kg and -68kg categories.
A total of 16 athletes will have secured their countries qualification places by the end of the two-day tournament which concludes on 11 March at the Gimnasio Olimpico.