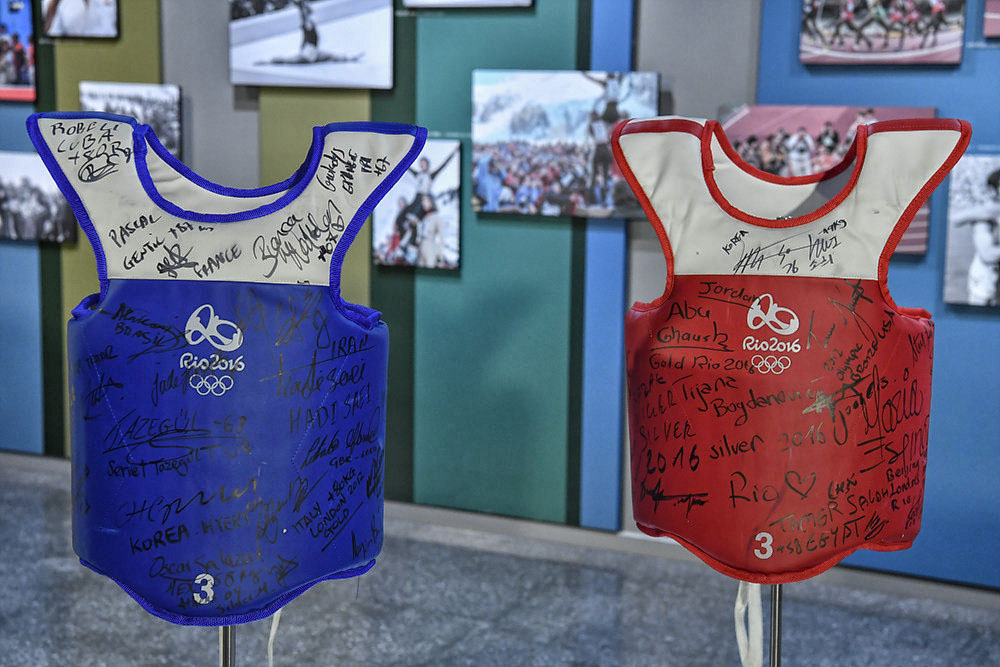 LAUSANNE, Switzerland (July 13, 2017) – World Taekwondo delegates headed by President Dr. Chungwon Choue visited the Olympic Museum in Lausanne to donate the PSS (Protector and Scoring System) used at the Rio 2016 Olympic Games.
The ceremony was attended by staffers from both World Taekwondo and the Olympic Museum. Olympic Museum Director Francis Gabet said he appreciated the donation of the set of PSS, which had been signed by 28 taekwondo Olympic medalists including Cheick Sallah Junior Cisse, So-hui Kim and Ahmad Abughaush.
The PSS, which embeds electronic impact sensors in athletes' protective trunk protectors, was first introduced in official competition by World Taekwondo in May 2009 in an attempt to make judging more impartial and transparent. It was first used in Olympic competitions at the 2012 London Games, and was used again in Rio 2016, with the addition of PSS in the head, as well as the trunk protectors.
Click here to watch the ceremony  that is featured on the Olympic Channel.