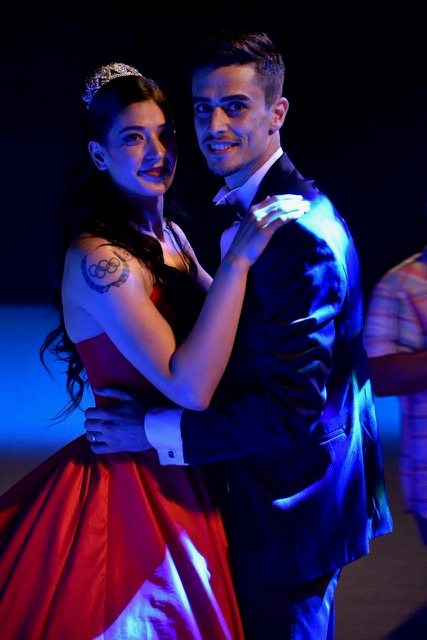 (September 7, 2017) – On August 12, having won gold six weeks earlier at the World Championships in Muju, Nur Tatar of Turkey capped off a summer she will never forget as she married fellow taekwondo athlete, Mehran Askari from Iran.
Joined at the wedding by family and friends and members of the taekwondo family, Tatar and Askari enjoyed a day of celebration; however, there were two guests in particular who caught the eye: President of Turkey Recep Tayyip Erdogan and Turkey's First Lady Emine Erdogan. Their attendance marked the honoring of a promise made by the President to Tatar five years earlier.
After winning silver at the London 2012 Olympic Games, Tatar had received a call from the then Turkish Prime Minister Erdogan congratulating her on her medal and asking her that next time she win gold. Tatar said she would try her best to get a gold medal at either a World Championships or the next Olympic Games. But this was not enough and Prime Minister Erdogan made her promise to him she would deliver gold. Tatar promised, but on the condition that the Prime Minister would make her a promise in return: that when she got married he would attend the wedding ceremony. He agreed. If she got gold, he'd be there.
Fast forward five years and Tatar won gold at the World Championships in Muju, just as she'd pledged she would. President Erdogan was the first to call her to offer her his congratulations. She was very emotional and proud to have been able to fulfill her promise to the President. After congratulating her, the President reminded her that as she had fulfilled her promise he too would fulfill his. He would attend her wedding.
True to his word, the President joined the ceremony with the First Lady as well as Turkey's Sport Minister and Foreign Minister. Tatar had won her gold medal just in time for her wedding.
She had won her President and her country a gold medal and her President had made her wedding day even more special. Promise to promise.