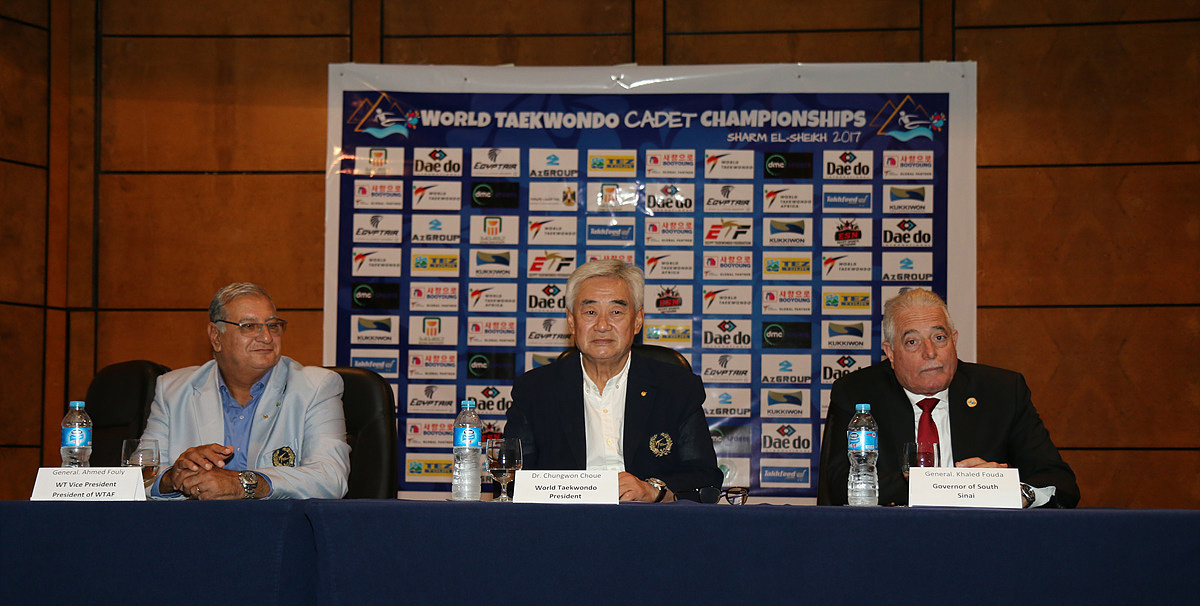 SHARM EL SHEIKH, Egypt (August 23, 2017) – A press conference for the Sharm El Sheikh 2017 World Taekwondo Cadet Championships was held at the Hyatt Regency Resort in Sharm El Sheikh, Egypt today.
World Taekwondo(WT) President Chungwon Choue was joined by Governor of South Sinai Governorate of Egypt Gen. Khaled Fouda Mohamed, WT Vice President & AFTU President Gen. Ahmed Fouly, President of Egyptian Taekwondo Federation Mohamed Ali Abouzaid, Korean Ambassador of Egypt Embassy Soon-gu Yoon, and Technical Delegate Jinbang Yang.
The World Taekwondo Cadet Championships will be held at the Youth & Sports Olympic Hall in Sharm El Sheikh, Egypt, on August 24-27.