World Taekwondo Events to take place in 2018 through 2024 have been officially open for all potential hosts.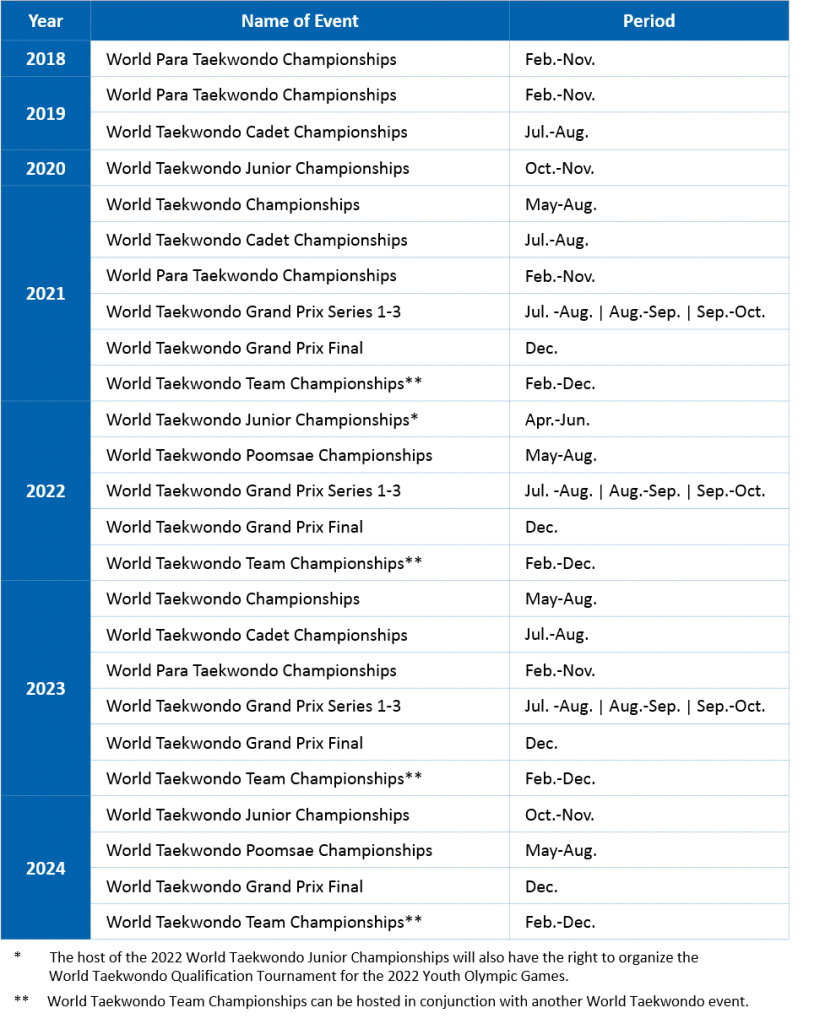 Potential hosts are required to follow the established timeline to be successful.
Please find the Bid Manual and relevant forms below.
Should you have any queries about the bid process, please feel free to contact the World Taekwondo Event Department at bid@wtf.org.
World-Taekwondo-Events-Bid-Manual-10-July-2017-Version-1.3