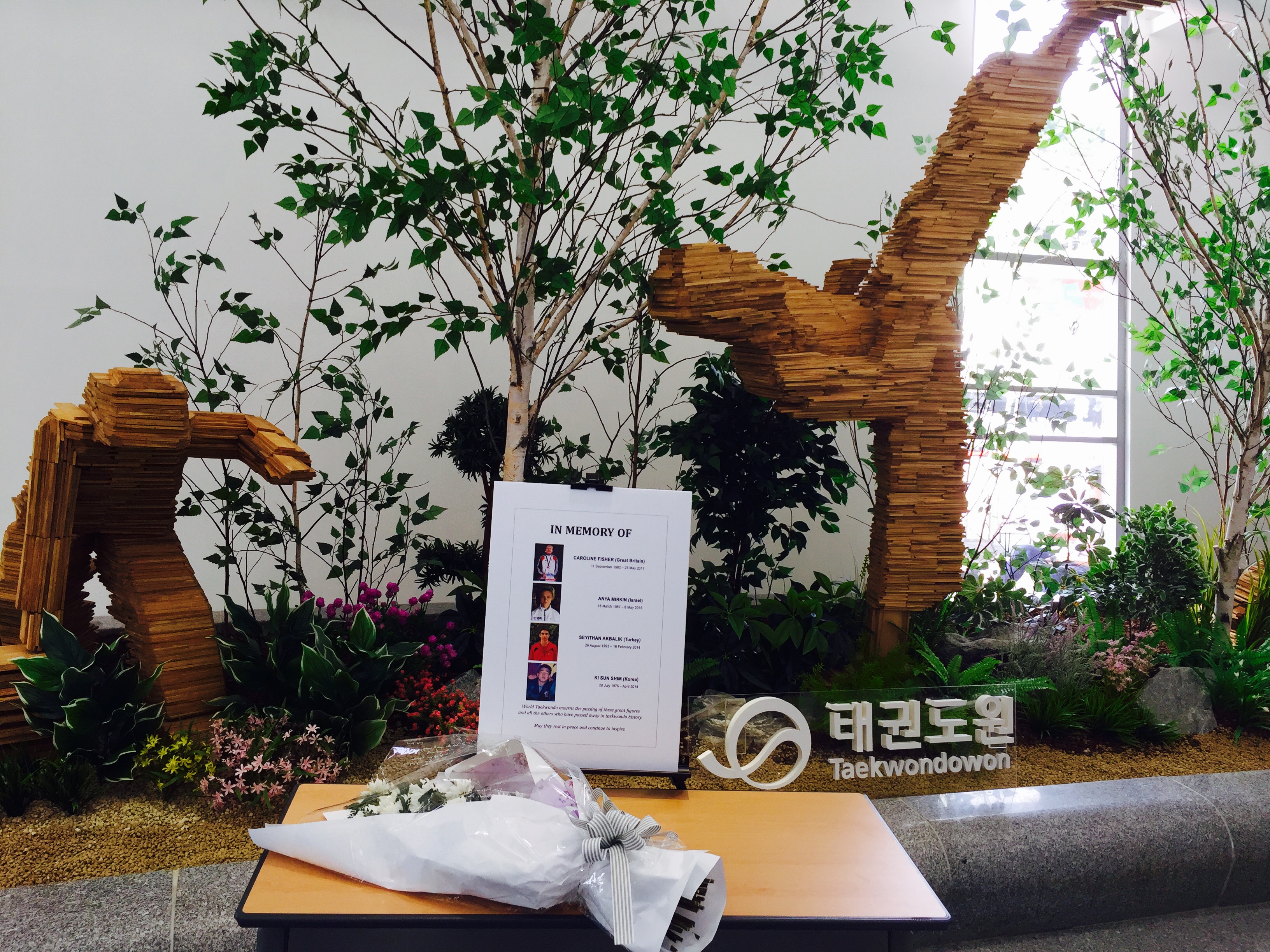 MUJU, Korea, (June 28, 2017) – A memorial to departed athletes has been placed, at the request of WTF President Chungwon Choue, at the entrance to the venue of the 2017 World Taekwondo Championships, Taekwondowon.
The initiative was suggested to Choue by ex-Team GB Olympian Sarah Stevenson and Coach Pete Adamson of Scorpion Taekwondo to memorialize ex-Team GB international Caroline Fisher who passed away this year of breast cancer, leaving behind a 2-year-old daughter.
Also memorialized on the photographic shrine are Anya Mirkin of Israel, Seyithan Akbalik of Turkey and Ki-sun Shim of Korea.
The aim is to create memories for present and future generations. "Once you have been in the sport, you are always in the sport," said Choue. "This is a small way for us in the world taekwondo family to remember our departed friends; may they rest in peace."
A number of athletes have been seen paying their respects at the memorial, and bouquets and flowers have been placed alongside it.