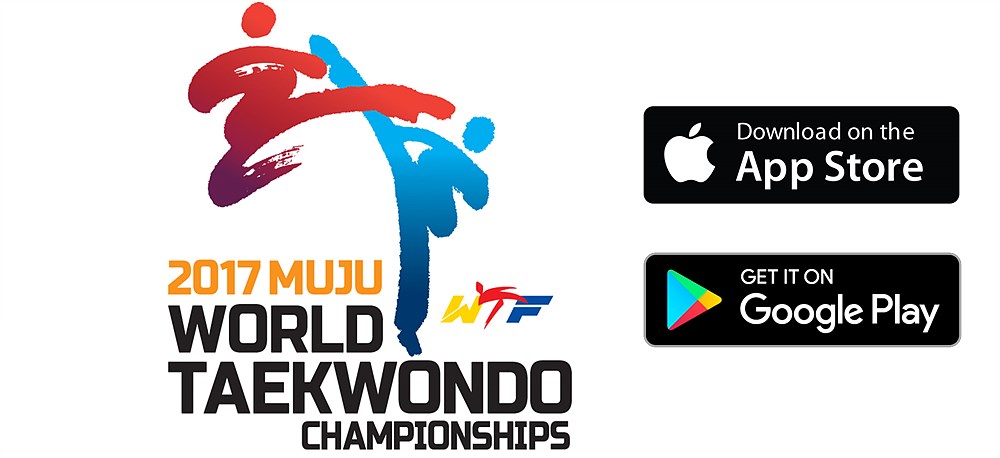 SEOUL, Korea (June 212 2017) - Taekwondo fans will be able to watch live scoring of the upcoming 2017 World Taekwondo Championships on the WTF mobile app and on the WTF website for the first time, ever.
The live scoring will include points of every bout – real time, as they are scored - and how they are scored. This new innovation will complement the existing live TV stream of the event.
The World Taekwondo mobile app is free to download and is available for Apple iOS and Android devices. Live scoring will also be viewable on the WTF website at www.worldtaekwondo.org. The live stream of every match on each of the tourney's five fields of play can be seen at the app and website as well.
The WTF mobile apps and website also include a range of information including event schedule, athlete information, rules and regulations and breaking news and videos.
The championships are taking place at the purpose-build Taekwondowon facility in Muju in southwestern Korea from June 24–June 30. In terms of participation, they are the largest World Taekwondo Championships in history.
With the WTF officially rebranding from WTF to World Taekwondo on the first day of the championships, the federation's domain name has changed to www.worldtaekwondo.org, and the mobile app name has changed to World Taekwondo.