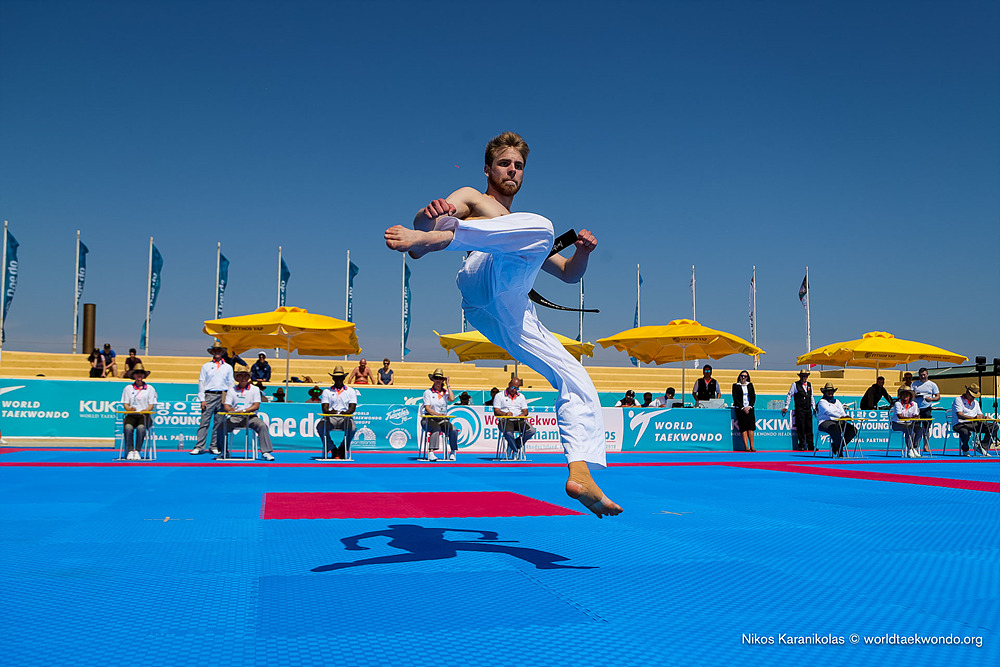 SAHL HASHEESH, Egypt (October 4, 2019) - The final preparations for the 3rd edition of the World Taekwondo Beach Championships are underway on the Red Sea Coast of Egypt, as the beautiful bay of Sahl Hasheesh readies itself to host the world's best athletes.
After two successful editions, the Sahl Hasheesh Piazza will host the third edition of the highly anticipated Beach Championships from 11-13 October.
The event will be split across four awe-inspiring disciplines, with Recognised Poomsae, and Freestyle Dynamic Kicks and Breaking Challenge all operating on a single-elimination tournament system. Freestyle Poomsae and Technical Breaking competitions will be determined by the Cut Off System. The three subdivisions for the Technical Breaking event are: Jumping Multiple Kick, Spinning Kick and Freestyle Breaking.
The Championships reflects the true embodiment of World Taekwondo with the inclusion of young athletes as young as 15 and both male and female categories across several events.
World Taekwondo President Chungwon Choue said:
"It is with great excitement that we are approaching the third edition of the highly successful World Taekwondo Beach Championships. Set against the spectacular backdrop of the Red Sea, the Championships will showcase a different side to taekwondo and connect us to a whole new generation and demographic of people around the globe."
"The Beach Championships serve as a reminder that taekwondo is a flexible and dynamic sport that can be practised anywhere in the world. It does not matter if you are in a gym indoors or on a beautiful beach on the African coast, everyone can practice and enjoy taekwondo."
World Taekwondo is committed to finding new ways to innovate the sport and showcase taekwondo in even more fantastic locations, so that fans all around the world are able to experience its exhilarating power and beauty.
The Beach Championships are like no other World Taekwondo competition, as athletes can embrace the summery feel of Egypt's glorious Sahl Hasheesh Bay in relaxed summer attire.
Following the Awards Ceremony, athletes can celebrate the triumph of a successful competition at the Beach Championship's beach party, to round off an enthralling three-day event.