TASHKENT, Uzbekistan (August 8, 2019) - A taekwondo flash mob dominated the 'Fraternity of Peoples' square in Tashkent, Uzbekistan, as part of the 'Taekwondo for All' event.
World Taekwondo President Chungwon Choue witnessed this impressive display of more than 2000 taekwondo youth practitioners, including fifty disabled students. Welcoming the president and his established guests were the Minister of Physical Culture and Sports Dilmurad Nabiev; President of the Uzbekistan National Olympic Committee Rustam Shaabdurakhmanov; President of the Uzbekistan Taekwondo Association Sherzod Tashmatov.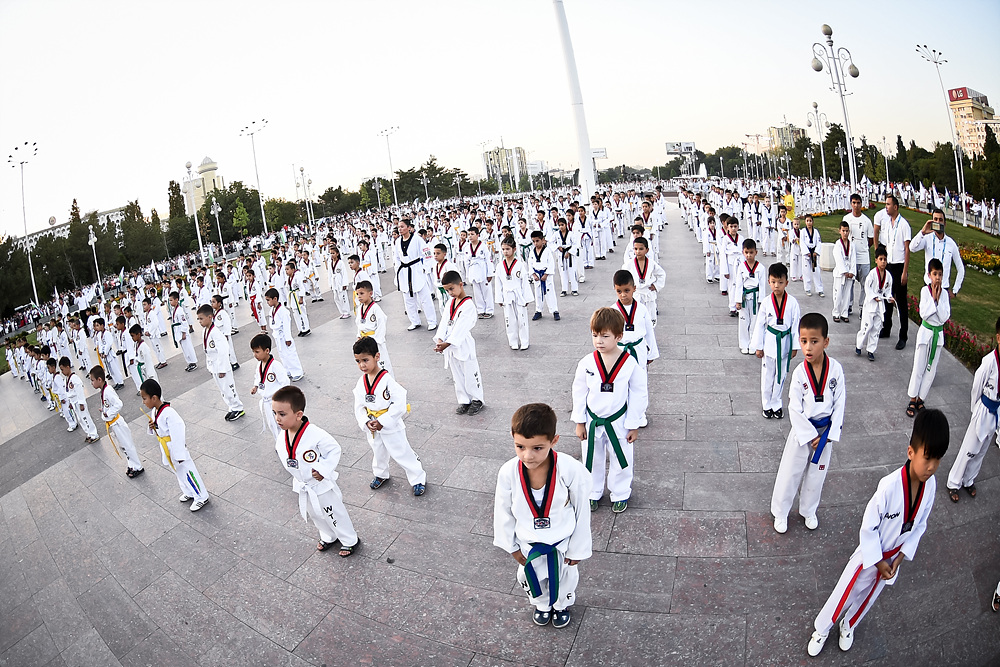 After the flash mob President Choue thanked the President of Uzbekistan for his contribution to the successful event:
"My special thanks go to President of Uzbekistan, ShavkatMirziyoyev. Without his enormous support, taekwondo wouldn't be as popular as it is now. I believe all students here will be part of the future for taekwondo in Uzbekistan!"
The ultimate objective of this big event is to expand the popularity of taekwondo in Uzbekistan and also to make people healthy and active through taekwondo which teaches self-discipline, understanding and respect.
You can find related VIDEO and more PHOTOS by clicking here!